Stop Doing This On LinkedIn Now
Stop Doing This On LinkedIn Now
Watch out for these missteps that might undermine your presence on the professional networking site.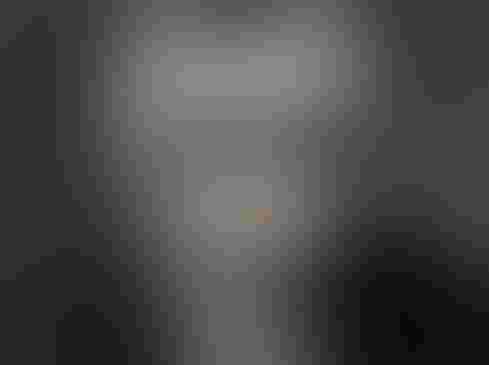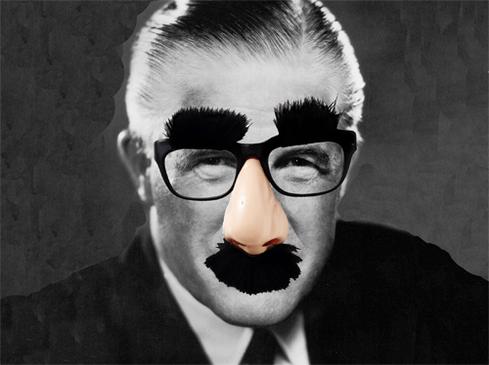 Don't try to hide your age.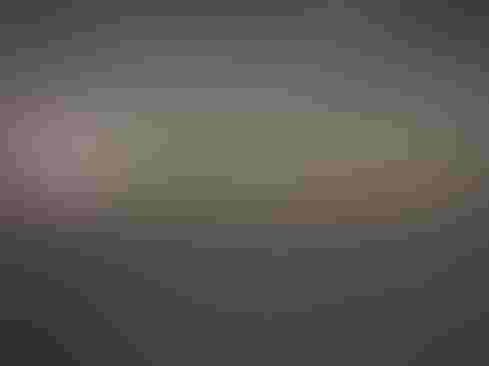 6 Things Not To Do With iPhone 6
6 Things Not To Do With iPhone 6 (Click image for larger view and slideshow.)
If you're a little too laissez-faire about LinkedIn, you might be doing your IT career as much harm as good. And if you're an active, regular visitor to LinkedIn? You still might be doing more harm than good.
But I followed all of the conventional advice, you say. I even uploaded a snazzy headshot. That's all fine and dandy, but there are some less visible ways in which you may be missing the mark -- or worse. Let's get right to it: Stop doing these things on LinkedIn.
1. Stop thinking of LinkedIn as a job-search tool.
If you view LinkedIn as a job-search site, you're missing the point, according to Donna Serdula of Linked Makeover. Too many people only visit the site when they need something -- like a job.
"They don't bother doing anything with it until they've been handed the cardboard box," Serdula said in an interview. "[Don't] look at it as something you get involved in when you need a job -- you should always be there."
[Just how bent out of shape are you about the iPhone 6's flexibility? Read Apple iPhone 6 Bendgate: Top 10 Tweets.]
So, uh, what's LinkedIn for, if not for finding jobs? "You use LinkedIn because it's going to help you forge strong relationships with your network, it's going to help you create a strong brand, it's going to help you broadcast your knowledge, it's actually going to help you learn more about what's going on in [the IT] industry, and it's going to help you find all types of different opportunities," Serdula said.
2. Stop being shy.
Being an introvert isn't a bad thing -- on the contrary, actually. But just because we're not all born salespeople and social butterflies doesn't mean we need to tiptoe around LinkedIn. Connect with other people; it's why the site exists. Nor should anyone feel like LinkedIn requires reliving the less pleasant parts of high school all over again. (Facebook, on the other hand? That might be a different story.)
"It's not a popularity contest," Serdula said. "You're connecting for a reason. Strategically, it's the right thing to do on LinkedIn because when people search LinkedIn they're searching their network, which extends three degrees. If you want to get found, you need to be in people's networks."
Figure 1:
Don't try to hide your age.
You can generally disregard some of the common excuses you might come up with for not connecting with someone, such as, "I don't know this person that well," or even, "I don't think I like this person that much." Connect with them anyway, Serdula advised, because you're ultimately connecting with their network and their network's network. You'll always have the opportunity to connect and re-connect with your friends; it's everyone outside that cozy little circle that you should be thinking of on LinkedIn.
Obviously, IT professionals more than most people must keep information security -- their own and their employers' -- top of mind. If an invitation to connect or other request on LinkedIn doesn't pass the eyeball test, there's probably a reason. IT pros should really have an advantage on LinkedIn in this regard -- the confidence to connect widely because they can spot a phishing threat or other scam faster than most people.
3. Stop phoning it in with your profile.
Raise your hand if you took, at least initially, the lazy route to creating your LinkedIn profile: copying and pasting your old-school resumé (raises hand). You're not alone, but that's not going to cut it -- your profile (and mine) needs more TLC.
"Your LinkedIn profile is not your resumé," Serdula said. "Your resumé is your professional past. Your LinkedIn profile is your career future. It's your first impression and digital introduction -- you want to make sure you stand out. You want to put a little bit of effort into it. You have the ability to control other people's perceptions of you -- and people are Googling you, they are researching you. You want to make sure what they find is engaging, compelling, unique, interesting, and makes them want to learn more about you."
4. Stop asking for recommendations.
Start giving them instead. Too many people turn to LinkedIn only when they want something: a job, a recommendation, a referral. That's the wrong mentality, one that eventually will close more doors than it opens.
"With LinkedIn, it's about giving, it's about helping people," Serdula said. "Stop looking at it [as] take, take, take."
Offer recommendations and endorsements, put people in touch, and -- perhaps best of all for IT pros with in-demand experience and skills -- share your expertise wherever applicable. It will pay itself back, but that's not really the point.
"You don't want to overly market yourself -- it makes people feel weird. Instead, you give -- you help, you add value, you inspire, you educate. And when you do those things, people want to help you in turn. If you're just asking and taking, no one wants to help you because you make them feel icky."
5. Stop ignoring the homepage.
Serdula noted the considerable improvements to LinkedIn's homepage -- but worries too many people don't pay attention to it. That's not without reason:
"At one time, there wasn't much there," she said. "People just saw [LinkedIn] as a profile. But [now] LinkedIn's homepage is a newspaper that has been curated by people within your network."
If your homepage seems to be too much noise and not enough substance -- and that's not an imaginary issue on social media these days -- there's a simple way to cut down on unwanted information. Go to your account's Privacy & Settings page and click "Customize the updates you see on your home page" in the Account section.
6. Stop announcing to your current boss that you're looking for a new job.
As long as we're on the subject of Privacy & Settings, unwitting LinkedIn users might be advertising to their current boss and coworkers that they're looking for a new job. It's become a digital equivalent of the careless co-worker who, in a bygone era, left copies of his resumé in the shared office printer tray. Steve Levy, head of global recruiting at Kaltura, points out that if you're on LinkedIn in the first place, you're probably connected with your current boss and co-workers. If you're making significant changes to your profile, those might show up on their homepages or in their email digests.
"If you're in a job search, don't broadcast to the world that you've updated your profile," Levy said in an interview. That might sound strange, but it's prudent strategy if you still value your current paycheck. Again, there's a quick fix, one that allows you to remain reasonably active on the site without announcing to your boss that you're on the market: Go to Privacy & Settings and click on "Turn on/off your activity broadcasts" in the Profile section. ("Broadcast" is the operative word here.)
It's not foolproof. Some managers might be keen to check the profiles of direct reports they're connected with from time to time, even if they're not getting homepage or email notifications about you. Levy ultimately shrugs his shoulders: "Oh well," he said. "If they ask you why you're looking, you tell them why. Maybe some things are things they can fix. In business, you're supposed to be able to talk to your boss about things. If it's not working out, it's not working out."
7. Stop trying to hide your age.
Ageism in IT is real. So people in the middle or later stages of their career would be forgiven for being a bit skeptical of LinkedIn features such as -- oh, I don't know -- the very prominent photo showcased on every profile. That photo includes a fundamental implication: Appearance matters. (To each his own, but leaving the photo blank is generally considered a basic LinkedIn no-no.) Then there are the things that have always been not-so-subtle indicators of age on the traditional resumé, like graduation and employment dates.
Trying to "massage" or flat-out hide your age on LinkedIn is counterproductive, at best.
"Age discrimination is ugly, and it's out there," Serdula said. Yet any of the "tricks" -- using an old photo or hiding dates, as examples -- quickly fail once you land an interview, and as a general rule Serdula advised against omitting basic information, noting that missing data is often considered a red flag among recruiters and hiring managers.
"Put yourself out there in the most positive way. Own your age --  use it as a benefit. There are companies out there that value your experience. Why would you want to waste your time going after companies that don't value you? Even if you were to get hired, why would you want to support a company like that. I say: Own your age."
Enterprise social network success starts and ends with integration. Here's how to finally make collaboration click. Get the new Enterprise Social Network Success issue of InformationWeek Tech Digest today. (Free registration required.)
Never Miss a Beat: Get a snapshot of the issues affecting the IT industry straight to your inbox.
You May Also Like
---