Struggling with IoT? Here Are 3 Steps to Get You Moving
Struggling with IoT? Here Are 3 Steps to Get You Moving
The biggest hurdle in implementing the Internet of Things is coming up with a plan and getting stakeholders aligned on a strategy that yields a desired ROI.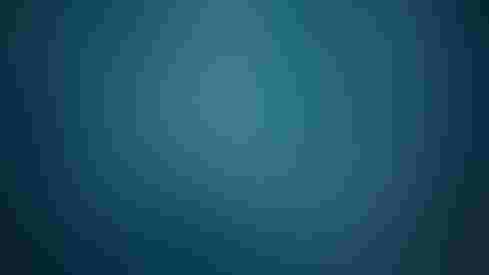 Image: kerenby - stock.adobe.com
It's no secret that the Internet of Things space is growing faster than ever. A 2019 Business Insider report projects that there will be more than 64 billion IoT devices by 2025, up from about 10 billion in 2018. With the rise of IoT devices and the entire space, companies are scrambling behind the scenes to invest in the right solutions and keep up with this modern age industrial revolution. But, administering IoT projects is still a major challenge for many businesses. According to a survey commissioned by IoT World Today, nearly 50% of IoT executives polled said implementation problems have hurt their IoT efforts. 
That means companies are struggling to deploy many of the technologies that could propel them, and their customers, into the future: technologies that help businesses get visibility into purchasing trends, assess real-time analysis of customer foot traffic and improve the overall customer journey. However, combating the pains of IoT implementation is possible with the right plan in place. The following three steps can help IT leaders when it comes to integrating IoT into their businesses. 
Step 1: Begin with design thinking
It's important for IT leaders to start by taking a step back and thinking through the type of IoT experience they want to create, both internally for their employees and externally for their customers -- and design accordingly. This approach encourages thoughtfulness about the "who" before the "what" to foster a more human-centric process for implementation.
Internally, a business needs to develop an IoT platform strategy that is designed to encourage its developers to design and test new applications. To push any IoT project forward, developers need to be constantly testing and creating apps. Without motivated developers who are committed to testing app outcomes, even after they experience an app failure, the project could fail. 
From an external perspective, IT and business leaders need to think about the roadmap of use cases that make the most sense for the specific objectives of their customers. When teams set out to design new IoT projects, they tend to jump right into the end-result of the product without first identifying who their target user is and what specific problems the IoT solution needs to solve.  Whether it's a retailer using IoT to deliver a seamless in-store and in-app experience, or a manufacturer using IoT technology to monitor its fleet of machinery's fuel levels, the IoT solution needs to address the business need for their customers. 
Step 2: Prioritize the pilot
When it comes to kicking off an IoT initiative, most IT and business leaders get stuck in the beginning of the process. They have the right idea and mindset but are unsuccessful in getting the ball rolling with a good pilot program. 
According to Forbes Insights' IoT Marches Into the Enterprise, Transformation Follows Quickly report, 25% of business leaders stated that the most common challenge they face when implementing IoT in their organization is that implementation and rollout are slower than expected. But business and IoT leaders should treat IoT implementation like they would think about training for a marathon. Start small and then scale accordingly once they're ready. Don't let initial IoT app failures intimidate you from continuing your IoT journey. 
The pilot stage of implementation allows business and IoT leaders to create and test IoT applications before scaling. Leaders should pilot fearlessly and choose an IoT partner that thinks long term but delivers short term. They should also be aware of false positives: A successful pilot should be defined not by just the application's content, but the operations and security structure around that application. 
It's imperative to run a full pilot program prior to fully launching, to ensure everything is running smoothly, and to lay the groundwork for a successful program. There are environments that can assist the pilot program by allowing IoT teams to run and test apps that can help ensure the company is prepared to scale. 
Take San Mateo County's smart city initiative, for example, which deployed public Wi-Fi and fiber across cities in Silicon Valley. In 2017, SMC Labs (Smart City Innovation lab) deployed IoT pilots before scaling to the rest of the county. This initiative laid the groundwork to launch two innovation zones within the county, and SMC Labs is continuing to test a range of IoT pilot programs, including smart LED lighting control and waste management asset tracking. If SMC Labs tried to implement all these programs without an initial pilot program, they may have not have succeeded.
Step 3: Prepare for scale
Today the question for any forward-thinking company isn't whether they will deploy IoT, it's how it will successfully scale an IoT project. When implementing an IoT program, organizations need to use a flexible platform that can adapt to business growth since they could go from maintaining a few IoT devices to hundreds or running one application test to thousands.
It's much easier to design a system from the start that can scale, rather than trying to backtrack to make changes once the project is already in motion. Businesses tend to start strong on day zero, but when they put the applications into production, they need to ensure a sustainable project plan, as people and processes must evolve with the technology for it to succeed. This means business and IoT leaders need to not only think about their organization's current size, but their future size, and what it will take to deliver the best experience from their first user to their millionth. 
For example, Rio Tinto, a leading global mining group, launched its Mine of the Future program to monitor equipment used for the company's iron ore business back in 2008. When it launched, the program introduced autonomous haulage system trucks, alongside other cutting-edge IoT technology. Over the past decade, Rio Tinto went from launching a pilot program, to managing a program that uses hundreds of IoT sensors to monitor the condition and location of its trucks, which reportedly saves Rio Tinto up to $2 million per day every time it avoids a breakdown. The company continues to scale this program by automating and monitoring more of their mining operations from afar and continuing to be a pioneer in the space. 
The biggest hurdle in implementing IoT is getting started with the right plan and ensuring that internal stakeholders are aligned on a strategy that yields a desired ROI. This can range from reducing production costs by making the most out of automated processes or enabling analytics for more efficient decision making: The factors will differ for every organization. By following the steps outlined above, IT and business leaders can successfully propel IoT implementation in their business and reap the benefits of what the technology can bring to their company and customers.

Rohit Goyal is the principal product marketing manager for IoT and AI at Nutanix. Prior to Nutanix, Goyal worked at Stealth Mode Startup Company as a senior product marketing manager to improve the development and deployment of software applications in the cloud. Goyal attended the Worcester Polytechnic Institute where he acquired a bachelor's degree in management information systems.
Never Miss a Beat: Get a snapshot of the issues affecting the IT industry straight to your inbox.
You May Also Like
---