Tablet Shopping Guide: 8 Tips
Tablet Shopping Guide: 8 Tips
The tablet market is more crowded than ever. Use our eight tips to avoid buyers' remorse this holiday season.

If your want a laptop-tablet hybrid, Windows devices are the most natural choice.
The holiday season's annual gift-buying bonanza is now in full swing, and whether consumers turn to Black Friday, Cyber Monday, or any of the other post-Thanksgiving sales, many shoppers will be looking for tablets.
A couple years ago, buying a tablet usually meant buying an iPad, but today's market boasts a veritable cornucopia of options. For those who've enjoyed Apple's tightly-controlled but highly-polished user experience, the newest iPads are better -- and just as expensive -- as ever.  But there are also tablets that run Windows software, Android slates that include features that iPads lack, dozens of different form factors, and options to fit virtually all budgets.
[ How does the Surface 2 stack up against the iPad Air? Read iPad Air vs. Surface 2: 9 Considerations. ]
Buying a tablet is more complicated and overwhelming than ever, but fear not: InformationWeek has eight shopping tips that will help you avoid a case of tablet buyers' remorse this holiday season.
1. Do you want a productivity tablet?
As Microsoft's current Surface 2 ad campaign asserts, some tablets are better than others at laptop-style productivity. If hybrid functionality is one of your priorities, Windows tablets are the most natural option, especially since they're the only kind that natively runs Microsoft Office. 
Figure 1:

If your want a laptop-tablet hybrid, Windows devices are the most natural choice.
Many people are happy using iPads with third-party keyboards, however, even though iOS doesn't support true mulit-tasking, and Apple now offers iWork, its Office competitor, for free with new iOS devices. New Google tablets also come with Quickoffice, to say nothing of natural hooks to Google Docs. Office is more fully-featured than any of these competitors, but when you consider the use cases for which most people would choose a tablet, most of these extra tools don't matter. Document compatibility might be a different story, if you want to use your tablet as a BYOD device in, say, an all-Office environment.
But if you want laptop-style productivity, why not just buy a lightweight laptop? Convergence is a convenience, but it's also a compromise. Smaller 2-in-1 models that handle well as tablets generally aren't big enough to be used comfortably as laptops. And larger options with more display real estate and more spacious keyboard accessories are often too big and heavy to be treated as pure tablets.
It's also important to remember that tablets offer their own unique brand of productivity due to their portability, simple interface, and growing library of apps. Students can consolidate their textbooks into a single device and document experiments while in the field, merchants can accept credit card payments anywhere, fitness enthusiasts can track their health, and so on.
Some users might also enjoy slates with stylus support, such as the Galaxy Note series, or various Windows 8.1 models. A tablet might not replace a laptop for many users, but it can still boost productivity, even without a keyboard.  
2. Determine your budget.
The variety of tablet options can be a bit dizzying, but there's nothing like the cold reality of budget constraints to help you refine your choices. If you're unwilling to spend at least $299, you're already priced out of iPads, for example, and even if that cost sounds agreeable, you'd have to accept the cheapest iPad Mini -- a nice device, but one saddled with a non-Retina screen, a measly 16 GB of storage, no cellular connectivity, and a processor that's beginning to show its age.
Other options might not have the iPad's swagger, but they offer many of the same perks for less money. The base version of Dell's Venue 8, which ships with Android Jelly Bean, starts at $179.99 and is comparably powered, for example. Google's Nexus 7, which boasts a Retina-level display, is only $229. Other, more cheaply-built Android tablets can be had for even lower prices, and if you want a low-cost Windows experience, the Dell Venue 8 Pro offers the full 8.1 package, including desktop apps, on a 1200x800-pixel screen for only $299.99.
Figure 2: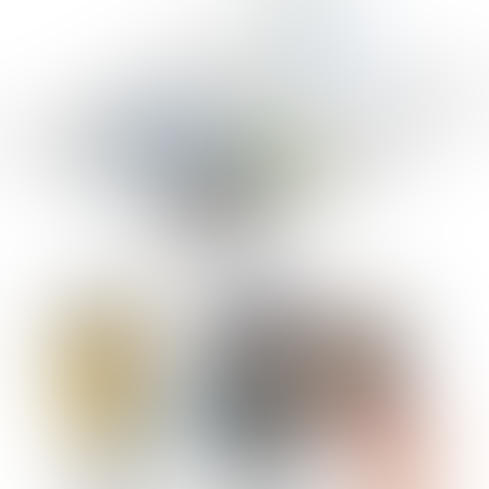 Apple's iPad Mini with Retina Display has won raves from reviewers but carries a steep base price of $399.
It's also important to consider that some devices aren't fully satisfying out-of-box. Many tablet-buyers will face added costs due to accessories, such as a $79 Smart Case for a new iPad Air, or a $129.99 Type Cover 2 for a new Surface 2. If you plan to trade in your device to offset the cost of a future upgrade, you might also pay attention to how various tablets depreciate; generally, more expensive models, particularly iPads, hold value better.
All in all, premium options such as the iPad Air or Surface 2 will be the fastest and best-built, but if buyers are willing to compromise a bit on display density or build quality, cheap-but-appealing options are plentiful and usually offer better deals on storage.
3. Nothing beats hands-on experience.
Almost all tablets can handle surfing the Web, reading email, watching videos, and using social media. The two factors that most distinguish such similar devices UI and form factor, both of which are best judged through practical experience. It might be easier to shop online, but if you're considering buying a tablet sight-unseen, you might want to reconsider and head to a physical store.
Figure 3: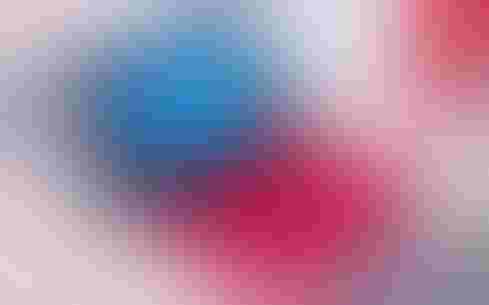 When considering unconventional devices such as the Surface 2, hands-on experience is essential.
All of the major tablet OSes are usable once you're used to them -- but whether you'll enjoy using them is a much more subjective call. Some people are just going to like the look and feel of iOS or Android or the Windows 8.1 Start screen more than the look and feel of the others.
Form factor is also important. On paper, the Surface 2 and Lumia 2520 are in many ways identical, for example; they both run Windows RT 8.1; have similar display resolutions, weights and dimensions; and support third-party keyboards. But small changes can amount to a big difference. Do you prefer to hold your tablet? The smooth curves of the Lumia might feel better in your hand than the more industrial, relatively hard-edged Surface 2. Do you prefer to prop your tablet on a table? The Surface 2's kickstand might give it an edge.
4. How will your tablet fit into a larger ecosystem?
Tablets present self-contained appeal, but much of their value lies in the services and apps they let you access. In terms of apps, Android and iOS boast the deepest and widest catalogues, and Apple offers not only the largest number of tablet-optimized titles but also the simplest and most successful model for OS upgrades. Some Android OEMs, such as Samsung and Amazon, add additional apps of their own to further differentiate their devices.
But an ecosystem is more than just touch apps. Only Windows tablets can fully tap into the Office 365 cloud, for example, and though Microsoft's SkyDrive service is cross-platform, it's easier to use on Windows devices because it's baked directly into the file structure. Apple's iCloud, in contrast, can't be accessed on non-Apple devices, but if your household includes any Macs or an Apple TV, iCloud keeps you content up-to-date across the range.
5. Do you want polish or technology's bleeding edge?
More than a few reviewers have praised the iPad Air and iPad Mini with retina display as the best all-around tablets on the market. But depending on your view, the thing that makes Apple products so broadly appealing could also make iPads a non-starter.
That is, Apple exerts tight control over its OS and ecosystem, limiting what app developers can do and deliberately bypassing technologies that the company finds overhyped, such as NFC support. Apple's tight grasp has generally made iOS an enjoyable, refined experience in which things work like they're supposed to, and which users have found to be very intuitive. But the tactic has also made iOS aggravating to anyone who wants to step outside Apple's walled garden. In terms of user customizability and support for bleeding-edge technologies, both Android and Windows devices are more open, if also marked by rougher edges.
This consideration includes not only which new technologies are implemented but also how well the implementation is executed. Apple burst onto the virtual assistant landscape with Siri, for example, but many feel the technology hasn't advanced as much as hoped. If you want a personal assistant that will predict your needs, Android's Google Now might be a better option -- if you're comfortable giving it free reign to monitor your e-mail, calendars and other personal data. Windows tablets don't yet feature this sort of personal assistant, but they feature Bing Smart Search, which is a differentiating technology in its own right, and one can only assume that the natural language capabilities in Microsoft's Xbox One will eventually find their way into Windows tablets that obey voice commands.
6. Will you use your tablet primarily to watch videos?
Most tablets in the mid-to-premium range feature screens that are acceptable, but if videos will be a big part of your tablet routine, you might want to spring for a model with at least a 1920x1080-pixel display. At lesser resolutions, videos cannot be viewed in high definition. And even if you're not a YouTube or Netflix aficionado, the higher-resolution screens also make websites appear noticeably crisper and sharper.
Figure 4: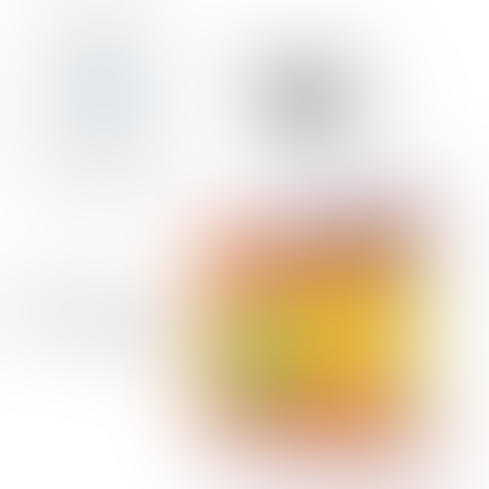 Samsung's Galaxy Note 10.1 boasts not only a 2560x1600-pixel display but also stylus support.
It's also important to note that not all high-density screens are created equal. Online reports indicate, for instance, that the Retina display in Apple's iPad Mini displays colors less accurately than the one in not only the pricier iPad Air, but also the cheaper Nexus 7. Whether most users will notice this sort of variation is debatable -- but again, to be safe, nothing beats hands-on experience.
7. Do you need a cellular data plan?
Most tablet Internet traffic is delivered over Wi-Fi connections, which is fairly intuitive; tablets that support cellular networks cost more, to say nothing of the added expense of a monthly data plan. For many people, the flexibility of an LTE connection isn't worth the hassle, since free Wi-Fi networks have become so ubiquitous.
Still, if you're using your tablet for work and need to do something right away, it can be aggravating to have to unexpectedly find a Wi-Fi hotspot. And even if that scenario's not a concern, LTE support provides other benefits. Who wouldn't want to stream a Netflix movie while stuck in traffic on a Wi-Fi-devoid city bus?
8. Are you ready to live in the cloud?
As mentioned above, cheaper tablets might skimp on build quality, but they still usually offer more storage for the money. If you're willing to live in the cloud, this isn't as pressing a concern; if you pull files from iCloud, Google Drive or SkyDrive when you need them, those files don't have to take up space on your local drive. This isn't an option for everyone, however. If you intend to store collections of large files, such as music or video libraries, on your tablet, you'll fill a 16 GB drive pretty quickly.
Moving email to the cloud has lowered IT costs and improved efficiency. Find out what federal agencies can learn from early adopters. Also in the The Great Email Migration issue of InformationWeek Government: Lessons from a successful government data site (free registration required).
Never Miss a Beat: Get a snapshot of the issues affecting the IT industry straight to your inbox.
You May Also Like
---