Taking First Steps Toward the Intelligent Workplace
Taking First Steps Toward the Intelligent Workplace
CIOs must focus on smarter workplace experiences with technologies such as artificial intelligence and digital assistants -- or risk being left behind.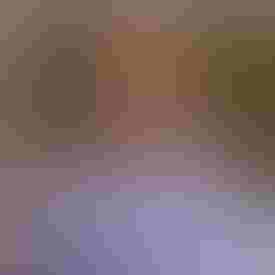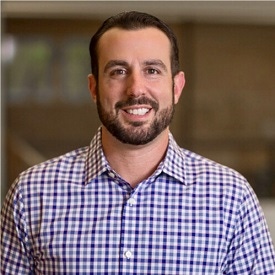 When envisioning an intelligent workplace, it's easy to get carried away imagining robotic coffee machines and "Minority Report"-style desks. Although those possibilities are exciting (and quite within the realm of possibility in our lifetimes), chief information officers and IT leaders today should be thinking of the intelligent workplace as one where we're more seamlessly delivering insights, connections and context to knowledge workers. Beyond physical paper pushing and even traditional intranets, the intelligent workplace promises smarter, technology-enabled interactions with people and resources, which will enhance the employee experience and make teams more productive.
Unfortunately, the intelligent workplace hasn't become a reality for most organizations yet. While businesses have been pouring resources into digital transformation for customer experience, employee experience hasn't kept pace. The customer is often the one receiving a streamlined, omnichannel experience while internal knowledge workers are left combatting outdated documents and software to maintain a seamless front for the end user.
The evolution of intranets
If you're making purchasing decisions and deployments with the goal of improving the employee experience and creating an intelligent workplace, it's helpful to understand how the space has evolved to where it is today.
When cloud computing took off, intranets became all the rage, serving as a central repository for documents, images and other resources. The problem was that people didn't want to hang out there -- the interfaces were simple, functionality was clunky, and content was stagnant and monolithic. Intranets were more built for IT to simplify content sharing, as opposed to being built as a workflow for the users and employees that needed to access them. Most communication was conducted through other siloed applications like email or over the phone.
We've improved on that today. Modern intranets have become easier to use and more intuitive. They are participatory, with employees discussing and adding content regularly. The application ecosystem has grown more complex but integrated, allowing workplace technologies to serve as an open door into other apps like Office 365, SharePoint and G-Suite. Rather than tethering users to their desks, modern workplace solutions are mobile-friendly. They're also designed around the user: We're beginning to see more employee experience improvements through AI-enabled enhancements like augmented search functionality and even new tools such as digital assistants.
Moving forward to the intelligent workplace, we'll see workplace tools make a shift from participatory to anticipatory. Rather than employees seeking out and accessing the things they need from the enterprise knowledge base, digital workplace systems will serve more of a "push" function, anticipating the needs of the user and putting the most timely and relevant content at their fingertips. Employee experience will be hyper-personalized, enabling the user to select their own widgets and receive content pertaining to their unique projects or job functions thanks to applied machine learning. In the intelligent workplace, employee experience will join customer experience in the spotlight as businesses improve their overall digital experience.
Steps towards the intelligent workplace
There's been a significant sea change in the last few months whereby we're seeing intelligent workplace technology move from the realm of possibility to actual deployments. This is fueled partly by a shift in user expectations: Employees are becoming accustomed to a certain level of convenience and technology enablement in their personal lives, which they expect to carry over into the workplace. If you get personal email and documents on your phone, why not work-related ones? And next, if Netflix knows what you want to watch, LinkedIn knows who you might be connected to and Gmail can complete your sentences, why doesn't your workplace software understand what you're trying to do too?
To prepare to meet these higher expectations of the intelligent workplace, CIOs and IT leaders must encourage their organizations to take steps now or risk being left behind. These include the following:
Conduct user research. Understanding the company's workforce, their many roles and unique needs and challenges is critical for creating the right employee experiences. You must know how your organization's digital workplace tools are used before you can provide clear recommendations on how to improve them.
Implement governance layers. Clearly defined roles and semantics are vital when translating human logic and relationships into enterprise technology and tools. Technology leaders should shepherd their businesses in creating a global taxonomy and help designate a steering committee for ongoing guidance when it comes to information governance.
Establish a change management team. Whether employees are happy with their current applications and workplace technologies or not, foundational change is bound to lead to friction. Identify a small but diverse team of key stakeholders to help guide these shifts. Ensure you have a full transition plan and contingencies in place for when you do make the leap.
As investments in AI in digital assistants ramp up, employees are quickly getting used to another level of personalization. Businesses need to be looking at where they can implement mature solutions that will enable them to create cloud-based, intuitively designed user experiences to serve as the foundation for their inevitable intelligent workplace. While the expectations users have of their intranets and digital workplace tools is still low, they're shifting rapidly, and employee experience is a battleground on which businesses will be made or broken.
David Maffei is president and chief revenue officer at Akumina, the employee experience platform that empowers global enterprises to quickly create personalized digital experiences that help every employee in every role work smarter, not harder. He is a successful technology veteran with deep ties to Web Content Management, Business Continuity, Enterprise ECommerce and Award-Winning Professional Services teams. Maffei has a decade of success and deep market, technology and industry knowledge having formerly held similar roles at Carbonite (NASDAQ: CARB), Bridgeline (NASDAQ: BLIN) & Ektron (now EpiServer).
Never Miss a Beat: Get a snapshot of the issues affecting the IT industry straight to your inbox.
You May Also Like
---