The End of Agile? Not a Chance.
The End of Agile? Not a Chance.
Enterprise organizations need to understand the full evolution of Agile to reap its benefits. Here's some advice on best ways to implement Agile practices today.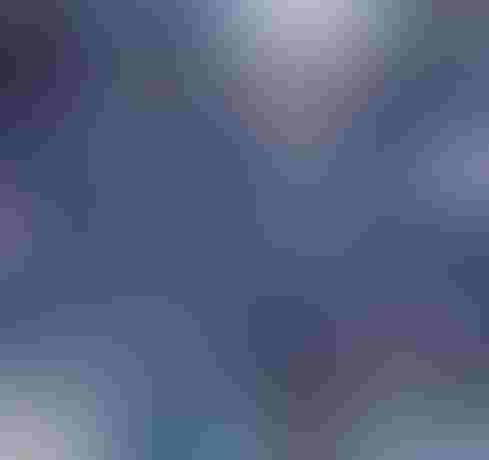 Image: rawpixel - stockadobe.com
There's been a fair amount of opining lately about the end of Agile, the 19-year-old movement that began in software development and has made its way through the workforce as an alternative to more traditional ways of working. People seem to be worried that a strategy that once was considered, lean, mean, and productive, has now become cultish, bloated, and ineffectual. But Agile continues to work, and it continues to work well -- when implemented in a disciplined way.
The misperceptions about Agile, and misinformed worries about its demise, have had a long time to brew. Like, "Agile isn't applicable in certain spheres," or "Agile can't be applied to really complex problems." But neither of these are true -- in fact, quite the opposite. Over the years, Agile has been used successfully in business challenges across the enterprise, from software development to creative work like marketing and communications to finance and to procurement. But what has changed, and will continue to change, is the method behind the method, as well as its application. Here's what we mean.
Agile has moved into the entire enterprise. At this point, the concept of Agile has been around for nearly two decades. It's had time to mature and a whole workforce has matured along with it, giving entire organizations time to understand the many ways that it can be used. As executives learn more about the process, and see more success from the teams they manage, they've become more Agile-aware and enthusiastic. Because of this, Agile has moved far beyond software development -- and that means context has truly become everything. The more frequently that Agile is applied, the more we know that one size fits none. With a disciplined approach, teams and leaders understand that context (the end goals, the roadblocks, the team members' individual talents) creates the foundation to optimize the workflow. That's a principle that can be applied to every business challenge. Agile isn't about software anymore. It's about agility for the entire enterprise.
Agile isn't everything. Agile is a powerful tool in your kit to make the work happen successfully, but it isn't the only tool. Just like context is everything for an Agile approach, understanding whether it's the right strategy for the work at hand is critical. A disciplined Agile approach means knowing when to apply it, and when to pivot. You may need an agile approach, but the work might be done more effectively and efficiently in a lean or even serial manner. Different endeavors need different strategies, lifecycles, and workflows. You may need to organize a project team for one task, a product team for a long-running effort, or even an entire value stream. Read the room and read the project, and you'll know the right approach for the work you need to do.
Choose wisely. Just like different types of work need different teams, different teams need different processes. Those teams must be empowered to choose and evolve the process that works best for their situation. In disciplined Agile, we call this choosing your way of working. "People are operating at the best when they choose how they want to work," said Martin Fowler, one of the writers of the original Agile Manifesto, in a 2018 conference keynote. That fundamental principle still holds true, and in fact, more leaders are recognizing this across the enterprise, whether or not their teams are engaged in Agile.
Be awesome and delightful. Successful teams are built around motivated individuals who take pride in being awesome and surpassing their customers' expectations. One of the key principles of disciplined Agile is customer centricity: what does the customer truly want? And does what they want match their needs? Being able to zero in on that desire and need is tantamount to being awesome and delightful. A delighted customer means you've done Agile successfully -- and you've built a roadmap for future customer happiness. Another principle of being awesome is being pragmatic rather than hewing to pure principles. If a process isn't working for you or your team member, maintain the flexibility to change it up. That's the true meaning of Agile, and the team that can remember that is the team that can find success no matter the project or task.
These ideas are cousins of the original Agile Manifesto, and bring what that team so effectively built into the modern age, for modern sensibilities and problems that will dictate the future. Agile isn't going anywhere. But, like any great idea, it can always be improved upon and sculpted to the times in which it lives. Successful Agile is disciplined, contextual, and ultimately delightful. It's not the end of an era -- it's the beginning of a more disciplined, agile future.

Scott Ambler is VP and Chief Scientist of Disciplined Agile at Project Management Institute. He leads the evolution of the Disciplined Agile toolkit. Ambler is the co-creator of the Disciplined Agile toolkit as well as the Agile Modeling and Agile Data methodologies. He is the co-author of several books, including Choose Your WoW! [Way of Working], An Executive's Guide to Disciplined Agile, Refactoring Databases, Agile Modeling, Agile Database Techniques, and The Object Primer 3rd Edition. Ambler blogs regularly at DisciplinedAgileDelivery.com and he can be contacted via pmi.org.
Never Miss a Beat: Get a snapshot of the issues affecting the IT industry straight to your inbox.
You May Also Like
---