The Future is About the Business, Not the Technology
The Future is About the Business, Not the Technology
There has been plenty of change throughout the evolution of information technology. Now it's time for the corporate world to catch up and reshape how they do business and serve their customers.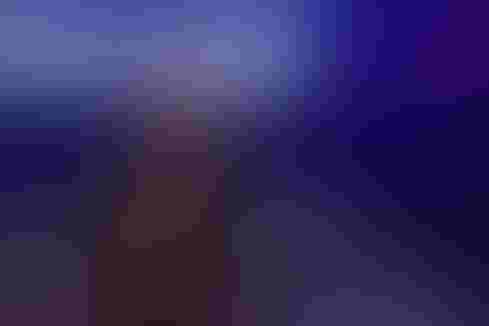 A common way of looking at the future of technology is to focus on unit sales, installed bases, or revenue estimates. Kicking off today's keynote addresses at Interop ITX in Las Vegas, Joe Barkai, a consultant and author focused on the Internet of Things, highlighted the estimates that 20 to 50 billion devices will be connected to the Internet in 2020. His comment: "But who cares?"
Allowing that devices makers and telecom companies care, he went on to say that the numbers don't matter to the average person. What really matters is the connected customer will change the way all types of companies do business. Subsequent keynote presentations by Zulfikar Ramzan, chief technology officer for RSA, and Sam Ramji, vice president of Product Management for the Google Cloud Platform, followed the same thought track. It isn't about the technology, it's about how companies respond, and in many cases, remake themselves.
Barkai used his talk about the IoT to explore why most products that go into the field fail. "Most companies are stuck in myopia. Once a product is in the field they don't know who is using it, how they are using it, or how it's working." The only feedback the company gets might be when something goes wrong and the unhappy consumer has to contact technical support.
Barkai used the example of CD players installed in cars, asking how many in the audience ever used their CD players: Almost nobody. So, why do manufacturers still install them? Because they don't have a handle on consumer needs. That's something that an IoT implementation could tell them.
"To me, the IoT becomes the largest, best, always connected focus group," said Barkai. The IoT isn't about the telemetry of one device, it's about the connected customer. It's about innovation, he said, getting a steady stream of feedback on products, understanding how those products are used -- if at all -- and how they can be improved while delivering what the customer expects.
Focusing on cybersecurity, Ramzan pointed out how new technologies have enabled -- and will continue to spur -- threats. But even, in the community of threat actors, it isn't just about the tech but about the business as well.
"Today's threat actors aren't satisfied. They continue to evolve, and they benefit from a vast underground economy," he said. Where a few years ago, hackers had to do most of their own coding and management of their threats, today, that underground economy offers them modules and services such as payment capabilities.
Ramzan said that enterprise organizations have to rethink their security strategies and simplify what they can control. In an era when there are more than 2,000 vendors offering security tools, he urged companies to "double down" on a few key vendors that provide you value and work to integrate those select tools into a common security platform.
Joining what seemed like a chorus of Interop ITX speakers who emphasized that security is everyone's job, Ramzan also outlined some key elements of a corporate incident response plan. That plan "isn't a wish list," he said it has to be funded properly so the technologies and training are in place when they are needed. That plan also requires collaboration among all those who will have a role in the plan, not just, the cybersecurity team and IT, but senior management, marketing, public relations, and finance.
The organization has to "treat risk as a science, not a dark art," he concluded.
Google's Ramji highlighted how technology has changed, and why individuals and organizations need to leverage those changes.
He noted that when the first Interop event took place in 1988, Arpanet had 60,000 hosts, compared with more than 1 billion Internet hosts today. He cited a comment from Internet pioneer Vinton Cerf, who once noted that the Internet has enabled business nobody ever could have imagined before.
Ramji said that one of the key changes driven by web and cloud technology is that so many things can be reduced to software. That trend will continue, and the evolution of technology is key. He said that when he started programming as a youth in 1980 -- on a Commodore Pet computer -- storage and compute power were scarce. It's a mindset that still permeates many companies today, even though storage and compute resources have grown exponentially while costs have plummeted.
The organization of the future will recognize that those resources are plentiful, and the new mindset will reshape how the organization does business. "Today's most impactful technology strategies are built on openness, abundance, and empowerment," he said.
Never Miss a Beat: Get a snapshot of the issues affecting the IT industry straight to your inbox.
You May Also Like
---