The Internet of (Passive) Things
The Internet of (Passive) Things
IoT is not only about sensors, actuators, and connected thermostats. Manufacturers need to incorporate all bar-coded products into their plans.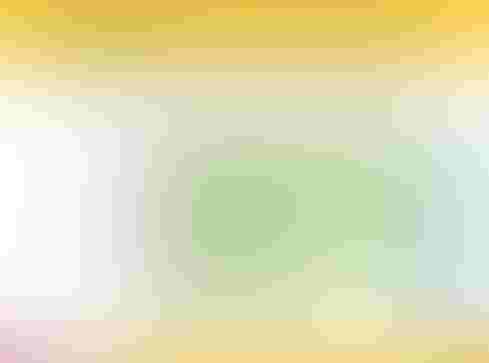 As someone who suffers from celiac disease, I rely on all sorts of tricks to ensure I don't accidently become "glutenized" (as my six-year-old calls it). One of those tools is an app on my iPhone that reads a barcode and then consults a database to determine whether or not the product in question is safe -- meaning it does not contain gluten.
The effectiveness of this app relies on two things: the people who maintain the barcode database, and the reliability of the information provided by the manufacturer. While it's not perfect because of the tenuous relationship between the two, the lag time involved in updating product information, and the confusion as to what constitutes "gluten-free" across the food industry, I generally listen to the app. If it indicates there might be gluten in a product, I don't buy it. Period.
Now, many folks won't consider this app and its backend process part of the Internet of Things. The products themselves are not in any way "connected" to the Internet or any mobile network, nor does the application communicate directly in any way with the products. I must manually scan the bar code to initiate communication between the app and its database (which lives somewhere "out there" on the Internet) to determine whether or not I should purchase a given product.
[IBM and Apple are hoping their partnerships with Epic will help them corner the mobile health app market. Read IBM-Apple Deal: Healthcare iOS Nirvana?]
But just because it's not directly connected does not mean it's not a part of the big picture. The fact is, it isn't feasible to sensor- or Internet-enable everything. Food is clearly one of those categories that simply wouldn't be cost effective or realistic to connect directly to the Internet of Things. But that doesn't mean food -- and other consumables -- can't participate via other directly connected "things."
That may in fact be part of the reason barcodes are among the top technologies considered necessary to enable the IoT, according to a survey commissioned by Zebra Technologies and conducted by Forrester Consulting.
Barcodes, QR codes, or any kind of "code" imprinted on a product can certainly participate in the IoT, albeit in passive mode. That means they are not constantly active; they must be brought into the conversation through the use of some other connected device.
I call it passive tethering; you can call it what you will. Whatever the terminology, it's important to realize that the IoT will not be comprised solely of active, always-on "things." There will be hundreds of thousands of passively connected things that will ultimately change the way consumers act, make purchasing decisions, and go about their daily lives.
Producers that affix codes to products (that means, well, just about all of you) should consider that it is nigh impossible to prevent the participation of these products in the Internet of Things through mechanisms as described above, even if you wanted to. Third-party applications will find a way to leverage barcodes and other identifying data to provide value to consumers.
As previously noted, failure of applications upon which consumers (like me) will rely to provide relevant information about the product will result in a lost sale. That's because in order to make the decision, the consumer has already picked up the product with the intention to purchase it -- if certain conditions are met. Failure to ensure the consumer can access that conditional information means you lost the sale.
Ensuring consumers can access information from passively tagged products is far more difficult than providing links to actively participating products because you don't control the third-party applications or things through which consumers will seek it. That means you've got to ensure that those third-party applications or things have easy access to the data.
That's right, you've got to make that data accessible -- probably through an API.
That may be costly, but consider not only the benefit to the consumer, but also to you, the producer. The right API design will ensure you have visibility into queries regarding your product and, if you design it right, their purchasing requirements. That's valuable insight you can use to make marketing and production plans. It can help shape business decisions regarding whether or not a market exists for your product within a certain demographic or with specific health-related criteria.
The Internet of (Passive) Things is going to be just as influential and important to the future of business as its constantly connected counterpart. Ignore it at your peril.
InformationWeek's new Must Reads is a compendium of our best recent coverage of the Internet of Things. Find out the way in which an aging workforce will drive progress on the Internet of Things, why the IoT isn't as scary as some folks seem to think, how connected machines will change the supply chain, and more. (Free registration required.)
Never Miss a Beat: Get a snapshot of the issues affecting the IT industry straight to your inbox.
You May Also Like
---