The Internet's Micro-Platform Economy
The Internet's Micro-Platform Economy
You might be surprised to learn that the driving force in growth of the Internet economy isn't the number of buyers, but the number of sellers.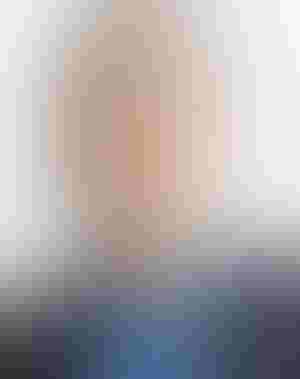 It's 2018, and we've barely scratched the surface of the Internet's economic potential. To anyone walking around with a smartphone in their pocket, this sounds crazy, but it's true.
The Internet economy has grown from under $1 billion in 1995 to more than $1.5 trillion today. It has produced seven of the top 10 global companies by market cap, and commerce is growing twice as fast online as offline. Yet, despite all of this, the Internet only accounts for eight percent of global commerce today.
Why is that? Partly, it's because many of the largest Internet companies — the Googles, the Facebooks, the Twitters — are principally commercial conduits for advertising dollars, which are finite and produce limited spillover economic potential. And when compared to the overall economies of most countries, advertising still accounts for less than one percent of GDP.
No, the real transformative potential of the Internet is not to port offline commerce to online platforms, but rather to enable the creation of entirely new commerce that doesn't or can't exist in the offline world. As the Internet evolves from advertising platforms to commercial platforms, we're now entering the coming-of-age for multi-sided marketplaces that facilitate transactions between third-party buyers and sellers.
Consider the breadth of successful companies that are all, beneath the surface, actually marketplaces and platforms. Lyft serves more than one-third of the U.S. market; Kickstarter has accepted more than $3.6 billion in pledges; and Shopify merchant growth has progressed at a pace of 74% on average since 2012.
We recently partnered with Harris Poll to conduct in-depth research across the US, UK, Singapore, Germany, France, Netherlands, Australia, Japan, and Hong Kong on the shifting dynamics of today's marketplaces. The findings revealed that they're maturing not only to provide better products and services to consumers, but also to generate jobs and wages for sellers who provide those goods and services. This, overall, is increasing business competition globally.
Serving consumers
In fact, among technology companies, marketplaces have collectively had the biggest and most widely distributed positive economic impact of the last five years. In the past year alone, a vast majority of people worldwide have used marketplaces for multiple kinds of transactions. For instance, 90% of consumers online globally have used a marketplace for hotel or hospitality, 88% for grocery and food delivery, and 83% for ride-sharing.
Unsurprisingly, consumers view the move from advertising platforms to commercial platforms quite positively. In fact, 74% of people say marketplaces have helped them discover unseen products or services, and 72% of people believe marketplaces benefit the economy because they provide more options, increasing competition.
Of course, in a multi-sided marketplace, consumers are only half the story; from the platform's perspective, sellers are crucial to their economic success as well, perhaps even more so.
Sellers matter more than buyers
One of our in-house economists, Nathaniel Hilger, evaluated the success of marketplaces and found something surprising: a platform's financial success is much more closely correlated with its ability to attract and retain sellers versus its ability to attract and retain buyers.
Dr. Hilger's research shows that a 10% gain in seller retention over a two-year period tends to increase that platform's revenue by 30%, while the same 10% gain in buyer retention yields only one-tenth of that, a revenue increase of about 3%.
New competition
Perhaps most interesting of all, while major platforms like the Ubers, Airbnbs and Shopifys grab most of the headlines, there is fantastic diversity along the long-tail of micro-platforms.
The combination of more access for consumers, more support for sellers, and more global competition is shifting the very axes of competition away from the kind of infrastructure that allowed a few big players to dominate and back to where companies should compete: on their actual products, services, and user experiences.
This leveling-of-the-playing field is backed by the research: 48% of consumers say that these smaller marketplaces help them find and uncover new merchants. With significantly fewer employees, these long-tail companies are already operating internationally at scale, which would've been nearly impossible a decade ago.
Collectively, these micro-platforms will be a force to be reckoned with. The constellation of thousands of platforms around the globe, all taking advantage of the coordinating power of the Internet to build innovative new businesses, will be the major driver of economic growth over the next decade.
That's why micro-platforms stand to have a macro-impact on the global economy.
Richard Alfonsi is head of Global Growth for Stripe.
Never Miss a Beat: Get a snapshot of the issues affecting the IT industry straight to your inbox.
You May Also Like
---