The iPhone 4S: Ready For Business
The iPhone 4S: Ready For Business
Apple's latest blockbuster is manageable and secure. We've seen this game before: The punditocracy expects Apple to hit a home run every time, with a groundbreaking, paradigm-shifting, market-changing, mind-bending device. When the company delivers only a double--a first-rate evolutionary improvement--they call foul. But customers don't seem to be listening: The company moved 4 million units in the first three days after release, and sales remain brisk at press time. If these devices aren't accessing your network, they will soon. And several new features in the device and its software make the iPhone 4S a more appealing enterprise tool.
The iPhone 4S shares the same facade as its predecessor, and combined with the 4S label, that fueled some of the initial, ho-hum reviews. But our extended review shows that, from its OS to its CPU, the 4S has valuable gains that make it more similar to its larger cousin, the iPad 2. As Apple executives from Tim Cook on down emphasized during the unveiling, in a well-rehearsed talking point, the innovation in this year's iPhone is on the inside--the hardware, operating system, and applications--not the industrial design and materials.
In hardware, Apple essentially took the guts of the iPad 2--a faster, dual-core (ARM) A5 CPU, with added graphics performance--and crammed it into a phone. However, this iPhone one-ups the iPad via a significantly improved rear-facing camera, including an 8-megapixel sensor.
The 4S features a multiband (GSM/ GPRS/EDGE, CDMA, HSDPA, HSPA+, and 1x EV-DO) RF transceiver, meaning the same basic device can operate on all the major U.S. carriers--AT&T, Verizon, and now Sprint, another major addition--as well as most foreign carriers. This makes the 4S a good pick if you support international business ventures, though how good depends on your carrier. As we discuss in our full report, the overseas roaming story is dramatically improved for Verizon and Sprint customers, less so for AT&T.
As with prior iterations, the 4S sports impressive battery life, particularly compared with Android--admittedly, a low threshold. Apple claims eight hours of talk time, nine hours of Wi-Fi use, 40 hours of audio play, and 200 hours of standby on a full charge; despite reports of problems, our test device was in this range.
A disappointing difference between the iPhone 4S and iPad 2, and one that could be particularly vexing for enterprises using wireless LANs as their primary client networks, is support for the 5-GHz 802.11n band: The iPad has it; the iPhone 4S, like its predecessor, doesn't. Thus, the influx of 4Ses will only add to the clutter on the already crowded 2.4-GHz band.
For remote users, the VPN stack is identical to the iPad's, with support for Cisco and L2TP IPsec and PPTP, but unfortunately, no native OpenVPN SSL client. Setting up and connecting to VPNs is a simple matter, unlike on Android. The only annoyance is that connections aren't persistent, on either iPhones or iPads. Unlike Wi-Fi connections, which are automatically re-established, once the screen locks, users have to manually reconnect to the VPN.
The final major hardware improvement is an updated dual antenna that, when coupled with new firmware, significantly improves RF reception for both voice and data and should eliminate previous antenna problems.
Apple iPhone 4S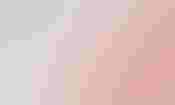 Our full report on the iPhone 4S in the enterprise is free with registration.

This report includes 14 pages of action-oriented analysis. What you'll find:
Why Apple's iCloud doesn't deliver the goods for enterprise IT teams

Smart ways to save on mobile bills when traveling overseas

Software Is Where It's At
Just as important as the device, Apple has released its new iOS 5 operating system and the iCloud storage service. Each brings some new features that will interest enterprise IT teams, including:
>> An Android-like notification center, with a pull-down menu strip that can be configured to highlight new mail, text, and voice messages; calendar events; and application-specific notifications, like Twitter mentions or Facebook messages.
>> Apple's new text messaging system, iMessages, allowing users whose colleagues are also in the iOS ecosystem to bypass overpriced SMS messaging services.
>> Reminders, which is a task manager featuring alerts and the capability to sync with whatever calendar is configured on the device, including iCloud, Microsoft Exchange, and Gmail.
>> iCloud integration, which has promise for data management but is a yawner for the enterprise at this stage. The vision Apple painted when introducing iCloud was of a universal content storage back end for both mobile iPhone and iPad and Mac OS applications--Windows support was destined to be limited--sort of a cross between Office 365 and Dropbox.
Maybe iCloud will get there someday, but for now, support from third-party apps has been nonexistent.Contrast that with Dropbox, which virtually every iOS app worth its salt can access. The situation's even grimmer on the PC side, where not even Apple's own iWork suite can access iCloud; if you want to edit a Pages document started on your iPad, you've got to log into iCloud via the browser and download a copy to the local disk.
Furthermore, with iCloud, Apple has eliminated its cloud-based file share, iDisk. Instead, it's adopted the Google model, where all access to cloud-based storage must go through an application. While this makes for a compelling long-term vision--one in which file systems themselves vanish and applications automatically access and store content and state information in a cloud-based utility--until a sufficient number of apps actually work this way, it's a step back from systems like Dropbox or S3 buckets with a client like Cyberduck.
Perhaps the biggest enhancement is the Siri voice-recognition software assistant. Siri gives the 4S a HAL-9000-like voice-command interface for doing tasks from dictating text and email messages to creating calendar events to querying for flight information. In action, Siri's cloud-assisted voice recognition is both fast and accurate; the system is adept at basic functions like calling or messaging contacts by name or performing Web searches; however, more complicated transactions, like scheduling calendar items, get tricky.
Integration And Management
The preferred mobile operating system among business technology professionals is actually iOS, according to our recent InformationWeek Mobile OS Vendor Evaluation Survey, with almost a third of respondents selecting it over the Android, BlackBerry, and Windows Phone alternatives. Furthermore, almost two-thirds of respondents let employees access company resources with personal devices, meaning the number of iPhones in the workplace is destined to increase.
Fortunately, despite Apple's reputation for enterprise indifference, the iPhone and iPad are surprisingly amenable to central management--certainly not up to the Kremlin-like command-and-control capabilities available via BlackBerry Enterprise Server, but good enough to set corporate security policies and network configurations. For example, Apple provides a free iPhone Configuration Utility that can be used to create standard configuration profiles containing device security policies and restrictions; VPN configurations; Wi-Fi, email, and calendar account settings; and authentication credentials, including X.509 certificates and RSA keys. Once installed, IT can lock down these settings.
The iPhone's snappy interface and generous battery life will certainly please business users, and this performance also means that the device is a much more attractive platform for content-rich enterprise applications. Custom iOS apps will be much more responsive on the 4S, with performance essentially indistinguishable (with the obvious exception of screen size) from that on the iPad 2.
Furthermore, since the platforms share the same OS, and Apple's development tools make it easy to write "universal" applications that can be deployed to either device yet automatically take advantage of the tablet's greater screen real estate, developers don't have to worry about the hardware differences between platforms--a single app install will run equally well on either device.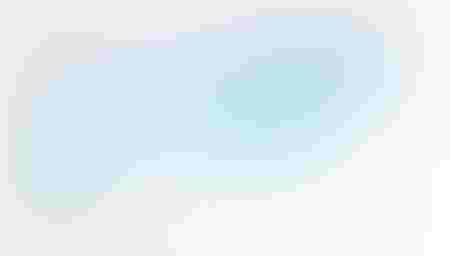 InformationWeek: Nov. 14, 2010 Issue
Download a free PDF of InformationWeek magazine
(registration required)
Never Miss a Beat: Get a snapshot of the issues affecting the IT industry straight to your inbox.
You May Also Like
---