The Key to Startup Success? Bridging Diverse Leadership Skills
The Key to Startup Success? Bridging Diverse Leadership Skills
Increased economic pressures, coupled with the fast-paced technology market, have created a need for multifaceted leadership to ensure startup success.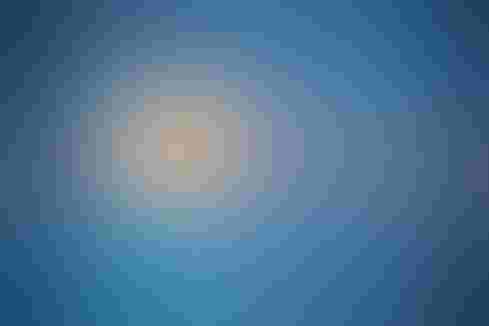 In the fast-paced environment of tech startups, success depends on navigating a complex business and technology landscape effectively. In 2023, the technology startup market is more competitive than ever, and for those looking to make a name for themselves, it is essential to build a foundation on a leadership bench with differentiating skill sets that bring multiple perspectives to the table.
The culture of a startup is not characterized by the structured, formal approach often seen in larger corporate settings. Instead, it emphasizes creativity, collaboration, and teamwork, and focuses on remaining nimble to adjust business practices and hit shifting goals based on changing customer and market requirements. In turn, the approach taken to build a startup leadership team must also mirror this.
So, what does this mean? It means that in the earliest stages of company development, entrepreneurs must first identify their own strengths and weaknesses and where their colleagues can fill in gaps, based on what the company needs to accomplish at any given point in time. From product development to marketing, recruiting, and prototyping to appeal to investors -- it's about identifying strategies that best use each leader's strengths and experiences.
Ultimately, startup success hinges on leveraging distinct skillsets and developing a leadership team rooted in two core areas of strength: a tech-focused mindset and a business-focused mindset. And, most importantly, being able to effectively blend the two in order to understand the capabilities of a solution that meet needs of customers -- and in which organizations are willing to invest.
The Importance of Different Leadership Expertise To Maximize Performance
The startup world is built on a "doing whatever it takes to get things done" mindset. So, the entrepreneurs leading this charge need to have foresight to identify and solve potential barriers before they incur acute damage to the business.
Being stagnant is not an option -- rather, startup leaders must depend on a kaleidoscope of perspectives to help drive a business culture that values continuous testing and faster decision-making to stay ahead. To do so, it is crucial to not only have a leadership team with diverse work backgrounds but to also ensure that leadership team is one that prioritizes melding their different points of views -- and then aligning the entire organization around decisions that are made.
Organizations that lack leaders with multiple and varying skillsets might find problems with communication across their workforce and investors. If left untreated, these problems may fester into loss of new energy, innovation, and funding. The world moves at an extremely rapid pace, and what solved problems in the past might not today. Multifaceted leadership ensures that their organization harnesses greater depth and breadth of experience that will help facilitate critical resources in their earliest stages as well as sustainable performance long term.
Proof in the Pudding: Leveraging Co-Founders' Strengths
When we started our company, a diversified leadership team was key. This is why we bridged Andrius' technological background with his core foundational understanding of the cybersecurity landscape with Bret's business-savvy at both the startup and large enterprise level. Especially in our early days, this helped to make sure we did not leave any stone unturned.
With a tech-minded co-founder who could easily discern the technical aspects of the product and pinpoint what needed to be done, we uncovered the ways our company could stand out compared to other products in the market. Having someone on the leadership team with a keen eye on identifying gaps in the market is important because not only do they push the boundaries on product innovation, but these individuals can also be a catalyst that empowers and enables teams.
Andrius has worn many hats throughout his career -- including consultant, pen tester, architect, and CTO -- before taking on a co-founder role. Having a partner who has this unique background not only creates an invaluable perspective, but they can also directly relate to the work they are asking others to complete. Visibility here is critical for maximizing learning and transformation opportunities -- all the while getting authentic buy-in from employees working under them.
On the other hand, business-minded founders with a serial entrepreneur background bring a multi-layered set of skills to successfully navigate the earliest and most unstable days of starting a company. It takes discipline, and a lot of trial and error, to identify the business pitch and get buy-in from analysts, investors, and other influential parties. A successful startup doesn't happen overnight. It takes open and candid conversations with many people with different vantage points to accurately calculate which next steps are worth the risk based on the current economic landscape.
This is where Bret's expertise came into play as his experience taught him the importance of involving these individuals early in the process. By doing so, it helps set the course for contingent business strategies and defines clear runway paths that ensure the company is prepared with appropriate cash and credit reserves. Like many startups, we developed the initial code and business plan ourselves. To support fundraising, Bret knew we needed more than just PowerPoint slides to convey the concepts and our enthusiasm for the market gap we knew we could fill.
So instead, we focused on developing key product differentiators in a working prototype and leveraged open source where possible to speed up the delivery. The open-source components were later replaced with our own IP, but they helped us make the concepts come to life for investors. Without the prototype, it would have been more complex and difficult to explain the major differentiators in the product and show how it would appeal to customers. Throughout the process, the prototype continued to evolve based on feedback from investors and additional research and development -- resulting in a prompt jumpstart for the engineering teams once funding was secured.
Conclusion
Today, tech startups and specifically those in cybersecurity are under a microscope to perform, especially as the market sees greater fluctuations due to economic challenges, ongoing talent shortages, war, and inflation. In this environment, most startups will struggle to scale growth effectively without proper tools, resources, strategy, and mentorship.
It's a moving target to predict how the market will respond to macroeconomic forces but investing in the right leadership team out of the gate sets organizations up to overcome present obstacles and take advantage of an economic rebound. Diversity of thought and various different skill sets in leadership will develop and promote competitive business strategies that help startups not just survive but thrive.
Never Miss a Beat: Get a snapshot of the issues affecting the IT industry straight to your inbox.
You May Also Like
---