The Top 3 Priorities for CIOs
The Top 3 Priorities for CIOs
CIOs who want their companies to succeed with digital transformation need to have a long-term approach, focusing on the long-tail benefits.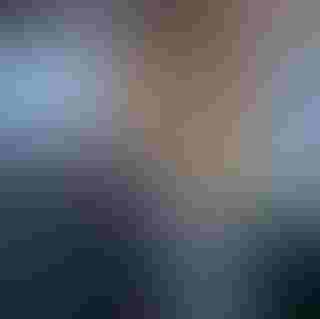 We've already started our way down the steep hill of digitization, and there's no turning back. The changes we see today will only increase in speed and intensity. At the helm, guiding the organization as it approaches top velocity? The CIO.
In the olden days, CIOs simply executed projects. Now, entire business strategies depend on how well CIOs can navigate their world. So far, almost every major analyst organization has published a report detailing the challenges that CIOs face, and the top companies demonstrate an interesting level of consensus on what these challenges are.
As CIOs look to the future, they should consider putting the following three steps at the top of their to-do lists:
1. Diving into new technologies, not waiting on the sidelines. CIOs should constantly ask themselves what else can be turned into ones and zeroes. The digital takeout is far from complete, and Gartner's research suggests that digital transformation is a higher priority for CIOs than profit improvement, innovation, R&D, and cost reduction. Yet even among the top-performing CIOs' organizations, only 50% of their processes are digitized.
Forrester echoes this sentiment, suggesting that as many as 60% of CIOs are behind in their digital transformation efforts. Many CIOs I work with in various industries have encountered a similar issue, but by incorporating citizen developer platforms, they have empowered their workforces and advanced both their digital transformation and automation efforts.
Catching up won't happen overnight, but CIOs should start by identifying places in their organization that could be improved with tech. Then, they should look at other early adopters to see what strides are being made in that area. CIOs could also consider implementing pilot programs within their organizations to test new solutions and share what they learn from each test.
2. Researching master data management solutions. Data is the gold that a digital transformation allows us to mine. According to Gartner, CIOs are seeing business intelligence and analytics as their most important differentiators. Those at the head of the pack are already reaping the benefits of CRM and ERP systems, but as a whole, they're moving toward long-tail technology that paints an even fuller picture.
Most analytics projects get stalled because of a lack of clean data. CIOs should implement a master data management solution to help get clean master data entered into a central warehouse. An enterprise service bus will help send transaction data there as well. It's easy to get bogged down in perfecting data entry, but CIOs must try to maintain realistic tolerances when it comes to cleanliness.
3. Building symbiosis between their digital processes and their teams. CIOs have long turned to software to help them solve problems, but the machine is now just as much a part of the team. Chatbots, robotic process automation, business process management, and machine learning are capable of performing far more work in an hour than a human could in a thousand years. According to Gartner, 25% of CIOs are already planning to implement AI projects, and Forrester predicts that 10% of all purchase decisions will be informed by an intelligence agent.
The first step to building symbiosis is to create a process catalog to streamline who (or what) completes which tasks. CIOs need to keep their catalogs up-to-date so they remain useful, especially once human-centric and system-centric processes have been identified. These two labels will give you insight into which tasks would make good candidates to be handled by AI.
Businesses are continuing to gain new ground in the quest for digitization, meaning CIOs must rapidly realign their priorities to reflect current market conditions. By drawing more of the business into the digital fold, they'll be better equipped to analyze for solutions, introduce automation and AI, and keep their organizations protected from a growing list of security threats.
Over the next three years, the pressure will mount for CIOs to make these changes, and the gap between those who implement them successfully and those who falter will widen considerably. Ultimately, however, digitization is a journey, not a destination. Those who approach it as such will be at a considerable business advantage in the coming decade.
Suresh Sambandam is the CEO of KiSSFLOW, a disruptive, SaaS-based enterprise-level workflow and business process automation platform enterprises with more than 10,000 customers across 120 countries. He is an expert and renowned entrepreneur on a mission to democratize cutting-edge technologies and help enterprises leverage automation.
Never Miss a Beat: Get a snapshot of the issues affecting the IT industry straight to your inbox.
You May Also Like
---