There's No Tech Silver Bullet for Digital Transformation
There's No Tech Silver Bullet for Digital Transformation
There are four common traits of executives and organizations that will be successful with digital transformation.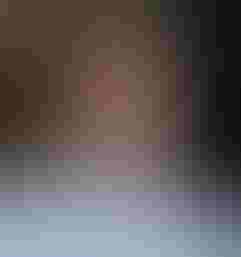 The term "digital transformation" can be cringeworthy. It is overused, has a nebulous definition, and can be a distraction to C-level execs who are serious about improving their business, but unsure where to get started. But the main issue with the phrase is that a lot of people think digital transformation begins and ends with the latest trends in technology, like Kubernetes, artificial intelligence, storage arrays, and blockchain.
Don't get me wrong, tech is an important component of digital transformation. But the key thing C-level business leaders must understand about using technology to improve their business is that it is not about technology at all, it is about people. To be successful in today's high-velocity business environment, senior leaders must foster the right culture, one that craves customer feedback, iterates constantly, and delivers customer value. This means putting focus on user intent, eliminating waste in the customer experience, respecting people, and creating fast flow.
Imagine planning for a vacation. There are countless microtransactions or activities for finding plane tickets, booking accommodations, finding a pet sitter, locking up the house, getting to the airport, and so on. As a customer, my time is valuable, and my goal is to spend as little time as possible sweating all those logistical details so that I can spend more time relaxing and enjoying myself. A digital transformation helps make those microtransactions a small part of my overall experience.
C-level leaders who are successful at leveraging technology to transform their businesses have four key things in common:
They give their teams just enough choice. The deluge of technology often overwhelms senior leaders and distracts from the mission. Which technologies matter, and how should you consume them? Your answer may dictate whether you will stay on track, or not. The companies winning at digital transformation navigate the hype and give their teams a focused set of technologies to deliver business and customer value quickly and constantly. That means deciding on a single platform for their apps, and offering 2-3 different databases to choose from. And it means waiting to adopt the next "hot thing" until it's matured a bit and is easy to use and operate.
They invest in product design and user research. It does not matter if you build things right, if you build the wrong things! Organizations are prone to missing the mark when they do not know the user goals and do not learn what frustrates customers most. Companies that take this to heart and focus more on customer empathy win. Conduct surveys, physically sit next to your users to see their processes, and iterate software quickly to get feedback on early designs.
They rethink their data integrations. None of that fancy AI/ML stuff you dream about will happen if you do not have a great data ingestion and processing story. More and more enterprises use stream processing and event-driven architectures, along with modernizing existing data flows to evolve from batch to real-time processing. This impacts connections to on-premises systems, cloud platforms, and partner systems. Doing it well reduces waste and allows teams to take action faster. By having a more accurate picture of your business, you can deliver a superior experience to your customers.
They put apps on pipelines. Code is only valuable when it is in production and you are learning from those using it. So, if you are serious about digital transformation, you must ensure that software is on continuous integration and continuous delivery pipelines. This gets value into the hands of your customers faster, which means you have more chances to delight them than your competitors do.
There is no secret formula to digital transformation, nor is there a silver bullet product you can buy to shortcut the process. To succeed, senior technology leaders have to make delivering useful services to customers through technology a top priority. That means focusing on the technologies that drive outcomes while improving your design and delivery skills. From the oldest banks to most risk-averse government agencies, digital transformation is happening. It can for you too.

Richard Seroter is vice president of marketing at Pivotal.
Never Miss a Beat: Get a snapshot of the issues affecting the IT industry straight to your inbox.
You May Also Like
---