Tizen, Sailfish, Firefox Take On Android
Tizen, Sailfish, Firefox Take On Android
Samsung, Jolla, and Mozilla have developed smartphone operating systems. Will any of them catch on?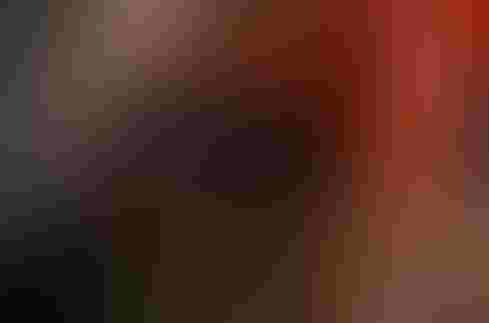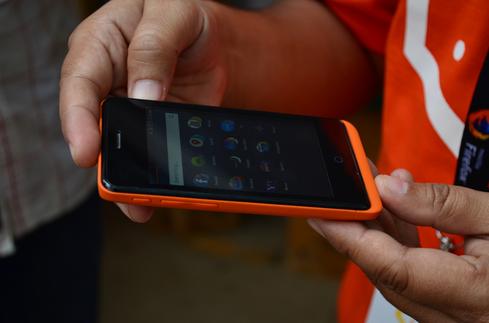 <strong>Mozilla's Firefox-based smartphone</strong>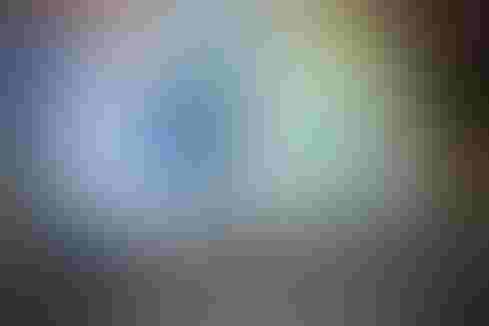 CES 2014: 8 Technologies To Watch
CES 2014: 8 Technologies To Watch (Click image for larger view and slideshow.)
Whether the world needs them or not, three more smartphone operating systems are ready for primetime. After spending years in development, Tizen from Samsung, Sailfish from Jolla, and Firefox OS from Mozilla are poised to challenge the incumbents. Despite the hard work from all involved, there are plenty of pitfalls awaiting each platform.
Consider Android, Google's dominant darling. It owned 78.9% of the world's market for smartphones at the end of 2013, according to Strategy Analytics. Four out of every five smartphones sold use Google's operating system, and for good reason: Google gives away the base code for free, which reduces the development costs for hardware vendors. Further, its popularity guarantees the availability of applications -- which is the core appeal of the modern smartphone.
Apple's iOS is a distant second, with 15.5% of the market, and Microsoft's Windows Phone is an even more distant third, with only 3.6% of the market. Established players -- and former market leaders -- BlackBerry and Palm have, in practical terms, failed. The weight from Google, Apple, and Microsoft, each of which has poured vast sums into developing its respective smartphone platform, is considerable. How can upstarts hope to break through this stranglehold?
[What does Apple have up its sleeve? Read 5 Apple Patents Hint At Surprises.]
Samsung has been working on Tizen for years. The platform grew out of Samsung's mothballed Bada operating system and similar operating system efforts from Intel. The two have nearly completed the platform but have lately hit some significant roadblocks. In order to sell smartphones in today's environment, a wireless network operator must be willing to throw its support behind the device. Carriers around the world have delayed or shelved plans to launch Tizen-based devices. NTT DoCoMo in Japan had originally planned to launch by early this year but has since stepped away from Tizen. Sprint, which joined the Tizen Association in 2012, has backed away from the platform. So have Telefónica in Spain and Orange in France.
Further, Samsung hasn't been able to convince developers to back its platform. According to Tizen Association chairman Roy Sugimura, developers have written only about 6,000 apps for the platform. Meanwhile, Apple has more than 1 million apps available in the iTunes App Store, Google has nearly as many in the Play Store, and Microsoft has more than 200,000 in the Windows Phone Store.
With little carrier and developer support, Tizen's future looks murky at best. But what about Sailfish and Firefox?
Jolla, a company comprising mostly former Nokia engineers, actually launched its operating system and its first phone in late 2013. The phone went on sale in Jolla's home country of Finland first, followed more widely across Europe. The Sailfish operating system was born from the ashes of Nokia's failed MeeGo platform. The device itself features a 4.5-inch qHD display with Gorilla Glass, a dual-core processor with 1 GB of RAM and 32 GB of storage, support for LTE 4G networks, an 8-megapixel autofocus main camera and a 2-megapixel user-facing camera, and a user-replaceable battery. Perhaps most importantly, the Sailfish operating system is able to run Android applications and supports Nokia's HERE Maps.
As with Tizen, though, carriers haven't yet chosen to support the fledgling platform. Instead, Jolla is selling the device, unsubsidized and at full cost, directly to consumers. This model works better in Europe than in the US, at least for now. According to Jolla, it has sold fewer than 100,000 of the devices, which retail for around $500, since launch. Jolla's executives contend Sailfish devices can be sold at lower costs, and the company will eventually target emerging markets as well as prepaid channels such as supermarkets. Jolla admits, however, that it would be nowhere if it couldn't run Android apps.
Like Jolla, Mozilla is further along than Samsung in bringing its platform to market. Several handset makers have launched Firefox OS-based devices, including Alcatel, GeeksPhone, Huawei, and ZTE. As with the Sailfish-based phones, Firefox-based phones are being sold mostly to consumers through manufacturers' websites rather than in carrier stores. Telefónica has voiced support for Geeksphone products (the company is based in Spain), but it is unclear if the carrier is actually selling any devices itself. Manufacturers of Firefox-based phones have been pretty clear on their intent to stay away from the US market for now. Sprint had voiced support for the platform in 2012, but there's been no recent word from Sprint about its plans. Instead, it will focus on Europe and emerging markets.
Bringing a smartphone platform to life is no easy task. With companies like BlackBerry and Palm failing after spending billions to relaunch their operating systems, it's hard to imagine that others can succeed, especially in the face of Android's current strength. There's no doubt Tizen, Sailfish, and Firefox face uphill battles. All three have reached critical phases of development -- but will they achieve market viability?
There's no single migration path to the next generation of enterprise communications and collaboration systems and services, and Enterprise Connect delivers what you need to evaluate all the options. Register today and learn about the full range of platforms, services, and applications that comprise modern communications and collaboration systems. Register with code MPIWK and save $200 on the entire event and Tuesday-Thursday conference passes or for a Free Expo pass. It happens in Orlando, Fla., March 17-19.
Never Miss a Beat: Get a snapshot of the issues affecting the IT industry straight to your inbox.
You May Also Like
---