Top 5 Issues Exhausting Your IT Team and How to Solve Them
Top 5 Issues Exhausting Your IT Team and How to Solve Them
Chief information officers and IT leaders need to stay relevant and continually address the common problems that drag down their teams.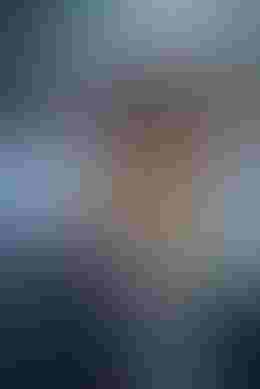 Irrespective of size, every IT team has its own set of problems. While some have slowly changed over time, most issues continue to be potentially unsolvable mysteries.
Years ago, I started my career in IT services and witnessed firsthand the issues CIOs felt were most pressing. Then, I founded my own company, continued to interface with CIOs and IT -- and can clearly see how the problems these professionals face have evolved over time.
What are the top issues exhausting IT teams today? Is there a way to solve them once and for all? From my perspective, here are the five most common challenges IT teams face, along with practical solutions.
1. Time spent on tedious tasks
Even if you manage a small IT team, handling a flurry of daily support inquiries, feature requests, and feedback items is a formidable challenge. While on the outset, it may seem like assigning a dedicated manager to split up tasks and assign them to individuals is the perfect solution, it can consume a vast amount of time and effort.
By taking a closer look, you'll notice that most manual, repetitive tasks are caused by outdated systems. If you have modernized systems, tedious tasks might be caused by an insufficient exploration of the tools you use. With U.S. employees only spending 40% of their workday on primary tasks, taking inventory of all systems and drawing a correlation between outdated systems and tedious tasks will eliminate manual tasks and help your IT team uncover the areas they must streamline to reduce the time spent on repetitive tasks like manual backups, production builds, and more.
2. Working with broken processes
Most IT teams encounter broken processes on a day-to-day basis, but they've become so used to these inefficient processes they're barely noticed anymore. But the blatant dismissal of broken processes explains why some things never seem to get done on time or within the allotted budget. Worse, when it comes to broken processes, nearly all non-IT employees turn a critical eye to the IT department. People don't realize that IT teams cannot just fix a broken process by throwing technology at it.
To fix broken processes, IT needs to understand existing processes better and dig in deeper to pinpoint and eliminate inefficiencies. Additionally, it's important to close the gap between IT and the rest of the business by examining internal workflows for the disconnect. Once this is done, IT-centric broken processes like lack of prompt IT service and difficulties requesting new devices will substantially decrease.
3. Lack of visibility across the team
When your IT team is small, you generally have a good idea of what employees are working on. With everyone communicating consistently, it's easy to stay on top of things. However, as your team grows, and work gets more scattered, visibility is increasingly difficult.
IT is a team sport. Like how football teams need a focused quarterback, agile runners and strong linemen, each bringing their own unique qualities, IT teams need a mix of diverse talent and backgrounds. But, aside from attentive front-end developers, powerful back-end developers, intimidating testers, and operations managers, you also need them all working seamlessly together. 
This is where team visibility comes into play, and as your team continues to grow, the need for visibility only hikes up. Luckily, you don't need to do a complete overhaul of the way your team works. You can solve this issue by creating an agile working environment where your IT team splits into small, empowered groups capable of self-assigning and managing their own work, allowing management to view what everyone is working on at any given moment without micromanaging.
4.  Handling mountains of paperwork
Despite all the technology at their disposal, most IT teams still spend a huge amount of time handling mountains of paperwork for processes like performance appraisals, quarterly feedback and purchase requests. While most of these processes have moved away from physical documents to emails and spreadsheets, it's not a great leap. When almost 90% of IT professionals say they're under pressure to move at an accelerating pace, teams have neither the time nor the bandwidth to automate these manual tasks.
But they can't let business users fall prey to shadow IT -- a practice of using unsanctioned devices or apps that puts confidential data at risk. While traditional software development tools lack the ROI to support such cases, teams can solve this issue efficiently by using low-code development tools. Low-code platforms allow IT teams to cater to users' needs without building tools from scratch.
5. Dealing with data overload
Since most of IT's data needs are short term, it might be hard to spot trouble lurking around in data archives and siloed data fortresses, making them an ignorant victim in the silent crisis. If you have a backup of important files on one of those 5 ¼ inch floppies, there's a good chance your data is no longer readable. As data sources age, IT teams must continually transfer them onto fresh media options to prevent data rot.
However, implementation might not be as easy as it sounds, since organizations today use an array of tools to capture and store data. To speed this process without compromising accuracy, IT teams need to first create an enterprise data model that captures various data requirements of different departments. Once that is clearly defined, teams can use data extraction and ETL (extract, transform, load) middleware to pull data from various sources and eliminate the data overload problem effortlessly. 
Face your challenges
The immediate challenge facing IT teams is understanding their future business needs. As the technology landscape continues to evolve, these IT issues have the power to make or break an organization.
In fact, only 22% of employees believe their company's leadership has a clear direction for the future. By staying relevant and continually addressing the issues that exhaust their teams, IT leaders can drive their organization towards sustainable success.
Suresh Sambandam is the CEO of Kissflow, an enterprise-level digital workplace platform with more than 10,000 customers across 160 countries. He is an expert and renowned entrepreneur on a mission to democratize automation and create immersive work experiences for enterprises of all sizes.
Never Miss a Beat: Get a snapshot of the issues affecting the IT industry straight to your inbox.
You May Also Like
---