Top iPhone Healthcare Apps
Top iPhone Healthcare Apps
Mobile apps are the new frontier in improving data access for healthcare pros and bettering patient care. They could be coming to your pocket soon. The latest equipment for improving healthcare isn't a multimillion-dollar computer system. It's an inexpensive gadget that many of us have in our pockets: smartphones.
Applications that run on iPhones and other smartphones give healthcare providers and patients information and capabilities they need where and when they need them. The phones and apps are inexpensive and becoming ubiquitous. They provide doctors information and data, and give patients tools they need to take better care of themselves.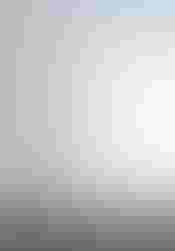 University of Louisville Med School uses the Epocrates smartphone app to enable students to access drug info. (Click for larger image and for full photo gallery)
Blue Cross of Northeast Pennsylvania is deploying smartphone apps to 5,000 to 10,000 patients to let them carry their medical histories with them when going from one doctor to another. The AllOne Mobile app makes it easier for doctors to share electronic medical records with each other, and patients can correct errors in their own medical histories.
"I have five kids -- remembering their birthdays is a hassle for me, let alone their medications. We thought if we provided members with a tool that they can use to store information, they'd be able to share information with providers," said Drew Palin, chief development officer for Blue Cross of Northeast Pennsylvania, which has about 600,000 members in 13 counties.
Data stored on the smartphone is encrypted for security, and requires a password to access. The application generates a one-time password that has to match with a password on the server to unlock the app. Low-bandwidth data, such as immunization and allergy records, is stored on the client, more data-intensive information, such as X-Rays or scans, are stored on the server.
"It's a typical IT architecture where there's some information stored in the cloud that synchs up with information on the phone. It doesn't synch all the data on the phone," Palin said.
Blue Cross is working on connecting the app with Microsoft HealthVault, and other physician health record systems, to help make the information more portable. "We feel it's [the members'] personal information. They should have a right to access it, and they should have a right of that information to be portable," Palin said. If a members chooses another insurance provider, the member should be able to take that information with them.
Easier Access
AllOne Mobile runs the cloud component of the service, while Blue Cross feeds the cloud with updates of patient information, such as demographics, insurance records, pharmacy benefit information, and all the drugs the patient is taking. Eventually, Blue Cross hopes to be able to include diagnosis summaries, although they are still working on building translators to handle the data.
The University of Louisville School of Medicine distributes Epocrates and medical-reference and calculator apps to 600 medical students. It frees up med students to spend more face-time with patients, and less time running to the nearest computer to look up information.
Students use the tools for classroom study and clinical work, giving them instant access to information, said Dr. Pradip Patel, associate vice-chair for medical education at the school.
"They can look up things on-the-fly, if they are in a patient room and don't want to go into their office or go online," he said. "They can do it at the point of access, as opposed to going out or going home and reading a book off-hours."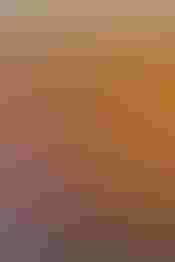 AllOne Mobile enables Blue Cross members to access their own medical records. (Click for larger image and for full photo gallery)
The mobile apps also reduce the number of books students have to carry around. "If you ever go to a medical campus and you see the residents walking around in their white lab coats, you see the pockets are all ripping away because they have this reference text in one pocket, and that reference text in another," Patel said.
Mobile apps combine all the reference texts into a single device, along with PDA, pager, and cell phone -- with Web access, too, to get the latest, up-to-date medical information. For example, students can use their smartphones to look up H1N1 updates on the CDC Web site.
The school was initially concerned whether patients would accept the use of smartphones. It turned out to be a non-issue, Patel said. "Patients are very accepting of it. They don't think you're playing games, they know that students are using the phones to improve the clinical scenario going on in there," he said.
In the future, Patel hopes to get more faculty and staff to use mobile applications. "The younger generation is driving technology forward. We have to take a step backward and get the senior members of the medical community to jump on board," he said.
And, in an example from an unlikely source, professional race-car driver Charlie Kimball uses iPhone apps to help control his diabetes. Kimball uses consumer iPhone apps to record his food intake, as well as his exercise and blood sugar levels, on a spreadsheet that he shares with his physicians, letting him take a more active role in his own care. Iphone Apps Help Pro Car Racer Control Diabetes.
Diabetes Assistance
Kimball, who races cars in Europe and the United States, was diagnosed with Type 1 diabetes two years ago and was forced to abandon his racing program mid-season. But he returned last year, on the strict program of diet, exercise, and insulin that diabetics need to keep healthy. One of his sponsors is Novo Nordisk, a company specializing in diabetes care.
Kimball uses the Documents To Go iPhone app from DataViz to record his food, exercise, and blood sugar log in an Excel spreadsheet. Documents To Go synchs Microsoft Office documents between the desktop and a mobile device, users can create and modify documents on the device and synch changes with the desktop, and vice-versa, the iPhone and iPod Touch, in addition to the BlackBerry, Palm OS, Windows Mobile, and Google Android devices. It costs $10 on the iPhone .
Kimball uses a spreadsheet template designed by his endocrinologist and doctors. He inputs the results of blood sugar tests, insulin doses, foods with carb levels, along with notes on how he's feeling and whether he's exercising.
Kimball said he uses two other apps on the iPhone to help manage his diabetes. Given the extensive travel his career requires, he often eats at chain restaurants, like Chili's and Applebee's, because the nutritional data on the meals, such as calories and carbs, are known and predictable; he uses a $0.99 app called Restaurants to find the nearest location. And diabetes often requires him to stop in at drugstores for medical supplies; he uses the iPhone's built-in Maps application to find the nearest drugstore when staying in hotels.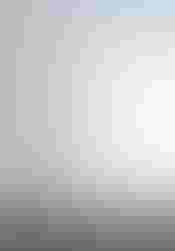 University of Louisville Med School uses the Epocrates smartphone app to enable students to access drug info. (Click for larger image and for full photo gallery)
Some 64% of U.S. physicians own smartphones, according to manhatttanResearch, a healthcare research firm. The number of doctors using iPhones more than doubled this year compared with last. And more than 10 million U.S. adults use mobile devices for health information.
The applications aren't just limited to big and medium-sized organizations like Blue Cross and the University of Louisville School of Medicine. Small medical practices take advantage of mobile apps as well.
For example, Dr. Thomas Wolf uses a Quest Diagnostics app on iPod Touch devices for himself and five other practitioners at Prairie Fields Family Medicine in Fremont, Neb. Care360 Mobile lets the doctors send prescriptions over the office's Wi-Fi network. "By doing it electronically, it's automatically sent to the pharmacy. It takes less than five minutes. It will be there when the patient goes to pick it up," Wolf said. The app checks for interactions among other medicines, and for allergies.
But love for smartphone healthcare apps isn't universal. Lior Blik, CIO of Hoboken University Medical Center, sees problems. Vendors often make empty promises that their apps are mobile when in fact they're not. "Any app vendor who has a Web-based application will say it's a mobile application because phones have Web browsers," Blik said. But--as anyone who has ever tried to check the Internet Movie Database on a mobile phone knows--not all Web pages are accessible on mobile browsers. Some vendors have mobile-optimized browser sites, which Blik described as a "poor man's mobile app."
Moreover, smartphones tempt doctors to make medical decisions while distracted. "As a patient, I'll definitely be concerned if my doctor checks his phone while he's on a conference call or driving. He's not focused on the information," Blik said. "I don't think it's too much to ask when the doctor takes care of you to focus on your job and not do 16 other things. He's making big decisions--some of them are life-and-death decisions."
To Dive Deeper
Smartphones Fill Med School Prescription.
Mobile App Puts EMRs On Smartphones.
Electronic Medical Alerts Don't Guarantee Timely Response
iPhone App For Diabetes Gets $100,000 Grant

InformationWeek has published an in-depth report on e-health and the federal stimulus package. Download the report here (registration required).
Never Miss a Beat: Get a snapshot of the issues affecting the IT industry straight to your inbox.
You May Also Like
---