Twiddy Deploys SAS In Battle With Bigger Competitors
Twiddy Deploys SAS In Battle With Bigger Competitors
SMB vacation rental business justified the price tag on its BI implementation because it believes the SAS platform will help it better compete with deep-pocketed chains.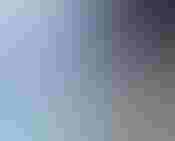 12 Money Saving Tech Tips For SMBs
(click image for larger view)
Slideshow: 12 Money Saving Tech Tips For SMBs
Twiddy & Company, a small property management firm on the coastal Outer Banks of North Carolina, figured it needed a big partner to help beat out the big chains and other players in the ultra-competitive vacation rental market.
So when Twiddy decided to upgrade its entirely manual, ad-hoc processes for managing and analyzing its data, it looked at some of the biggest names in business intelligence (BI)--including SAP and Cognos--before choosing SAS. Much of the story of Twiddy's step up to BI remains to be written--the company just launched its implementation in January. But the early returns are positive, according to company executives.
Family-owned since 1978, Twiddy has 94 full-time employees--with an IT staff of three, including CTO Laura Carver--and roughly 900 short-term rental homes under management. That makes its choice of BI vendors something of an eyebrow-raiser: SAS isn't exactly synonymous with SMB.
"You call up SAS and you say: Hey, we're a real small business and we're not even sure you're interested in us, but we want to explore it," said Clark Twiddy, chief maintenance officer at his family's firm, in an interview. Like other major BI platforms, SAS tends to be priced for enterprise budgets. Without a doubt, there was some initial sticker shock when Twiddy first began talking with SAS.
"We got a great response [from SAS], so we kicked around a couple of prices. Of course, the first price you choke on and say: 'You've got to be kidding me. Holy smokes, how are we ever going to get a return on that?'" Twiddy said. "I totally understand other companies saying: 'How are we really going to get a return? I get the concept and the concept is great, but when I write a check how am I going to service that debt?'"
Though he declined to put an actual number on his company's cost with SAS, Clark Twiddy likened the purchase decision to that of a new, fully fitted maintenance truck--not an impulse buy. Ultimately, though, the company decided the investment would be pay off if it helped achieve the kinds of operational and financial efficiencies that make its customers happier and its own bottom line healthier. Ross Twiddy, the firm's chief marketing officer, said the decision to go with SAS was a "generational leap" based on the company's belief in innovation. In turn, both Twiddys think BI will help it realize competitive advantages in its ruthless market, especially when it goes up against bigger businesses with deeper pockets.
"We think the ability to be here and understand cost efficiencies and resource assignments in our local market is a great way to combat national chains or franchise chains," said Clark Twiddy. "The value of a small firm is very clearly the ability to make precise, time-sensitive resource assignments in a market that we understand, supported by true market data."
Twiddy regularly tracks 15 competitors, all of whom are gunning for the same Outer Banks vacation dollars. Twiddy keeps a particularly sharp eye on HomeAway, a global rental website, as well as hotel chains Hilton and Hampton Inn--"From what I understand, they're not just a one or two-hotel chain," joked Ross Twiddy--both of which have properties in its market area. "I'm sure they have huge pockets that I am insanely jealous of, and they approach problems a little differently," said Ross Twiddy. "This was allowing us to be not the biggest company but the fastest company.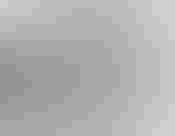 Filemaker Go 1.2 Expands iOS Feature Set
(click image for larger view)
Slideshow: Filemaker Go 1.2 Expands iOS Feature Set
Before signing on with SAS, Twiddy's data management was painfully ad-hoc. A core piece of the company's daily operations involves maintaining the 900 homes in its portfolio--each of which is unique and privately owned, creating data challenges that hotel chains don't have to deal with. Matching the right internal and external resources to the right properties is key to the long-term strength of Twiddy's bottom line. "We track an enormous amount of information on how to assign resources to these homes," said Clark Twiddy. "Before SAS and before business intelligence, we literally had people combing through work orders trying to find trends or processes, and we relied almost exclusively on manual searching for data."
That led to waste that wasn't sustainable. Twiddy works with 1,100 different vendors for a variety of service needs, for example. Implementing BI has allowed the company to achieve pricing efficiencies that save Twiddy and its homeowners money. It has also seen time and resource management improvements since deploying SAS. For example, it had a seasoned 15-year employee devoted full-time to managing the company's 100 or so pool and spa vendors. "With SAS, we're able to automate that," Clark Twiddy said. "We're able to pull her off that manual job assignment and she's able to use her experience and work on more complex problems."
Like cost, IT resources--or lack thereof--tend to be a BI inhibitor for SMBs. That was true for Twiddy, too, so it used Pinnacle, a SAS-endorsed reseller, to assist with implementation, which included hooking up three different data sources. Carver, the CTO, said that outsourcing the deployment shrunk the timeline down to a matter of days. Twiddy sent eight employees to train on-site for two weeks at SAS headquarters, just several hours drive down I-40 in Cary, NC--the in-state connection certainly didn't hurt the vendor's appeal.
There were some early hiccups--Carver said the company discovered it wasn't properly backing up its information post-launch, which resulted in some lost data early on. "In the process, we've learned a little bit more about, of course, how to back up the data correctly, but [also to] work a little smarter and streamline what we originally did three months ago," Carver said.
Providing the early days of its experience with SAS are an indicator of things to come, Twiddy executives said they'd consider expanding their use of the vendor's applications and services for things like web analytics or even its reservations software system. Regardless, taking the long view--which Clark Twiddy said made the price tag easier to digest--remains a key decision driver for the company.
"What gives us a long-term competitive advantage?" Clark Twiddy said. "I don't believe it's a pickup truck, although that's critical to what we do. I don't believe it's a new server, although that's critical to what we do. I think the tools, knowledge, and discipline that come from [making] data-based decisions over a long term is how we'll continue to remain a market leader."
Never Miss a Beat: Get a snapshot of the issues affecting the IT industry straight to your inbox.
You May Also Like
---