U.K. Telehealth Ambitions Lack Firm Foundations
U.K. Telehealth Ambitions Lack Firm Foundations
European policymakers see shifting chronic illness care into the home as a panacea to rising healthcare costs. But to get mobile healthcare off the ground, a lot of back-end work needs to be done.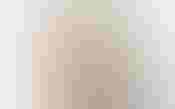 10 Wearable Health Gadgets
10 Wearable Health Gadgets (click image for larger view and for slideshow)
Last November, U.K. health secretary Jeremy Hunt said that telehealth should be offered as standard to 100,000 Britons with long-term conditions in 2013.
If the U.K.'s National Health Service (NHS) can make that target -- and then its bigger goal, of having three million people using mobile health services by 2017 -- it will make England the leading center for telehealth outside the U.S. But the plan is driven less by any sense of competition than sheer pragmatics. Nearly a third of the U.K.'s 62 million residents have at least one chronic condition: by 2018, nearly three million people are expected to have three or more such conditions at once. Thus the U.K. government's support of telehealth aligns with other policies designed to re-engineer the NHS to deal with an aging population, to shift from an acute to a chronic model of disease management and better integrate eldercare.
It's a policy the rest of Europe likes, too. Thus in her start of year e-health action plan, European Commission VP and digital agenda commissioner Neelie Kroes expressed hope that "remote monitoring that lets you be cared for at home" can come onstream and allow more use of diagnosis and even care in the patient home, not in the continent's stressed hospital systems.
[ Want to know how the U.S. government is responding to mobile health? See 10 Mobile Health Apps From Uncle Sam. ]
But -- rather like generating electricity from nuclear fusion -- mobile health, so long promised, has never quite happened. Could that finally be about to change? And if so, how?
The answer is "yes, it can," according to Laurent Vandebrouck, senior director of European business development for a new Qualcomm subsidiary focused on mobile health, Qualcomm Life.
"What makes this an especially exciting area to be in right now is the convergence of a number of factors ... economic, technical and market-driven," said Vandebrouck. "The first is the way current economic conditions in Europe are driving the search for savings; hospitals need their beds free and [to] keep readmission numbers as low as they can. A key feature in demographic terms is the rise in chronic diseases; American figures suggest 90% of all healthcare costs occur looking after people with more than one such disease, for example. The second is the fact that technical innovation is now aligning with patient expectations. As more people carry smartphones, and more patients want to be treated at home, there's opportunity there. In terms of the market, if there is an opportunity to use communications technology to do things like remote patient monitoring, which hasn't really either been possible or accepted by the patient before, then providers are willing to look at it."
In late 2012, Qualcomm Life launched 2net Platform and Hub to help service providers operate and maintain wireless communication infrastructure and service platforms dedicated to healthcare, Vandebrouck told InformationWeek.
For commentators like Vandebrouck, using smartphones and tablets to transfer patient data to healthcare providers is the right idea. But the problem is that the software really hasn't been up to the challenge, at least so far. In addition, mobile health software designers have to account for the many different target devices people use, which makes it more complicated.
At the same time, for all Europe's love of the smartphone, the target demographic that Hunt, Kroes and others are talking about -- the elderly -- are not actually that keen on them. "I don't see my 86-year-old mother being that confident using such technology, for instance. And you have to do so much on-site configuration, have to ship the equipment to the patient's home, test it, go on site to support it -- it's just too complex," said Vandebrouck. Qualcomm Life's solution: a hub that sits in the patient's home that can synchronize with all the various platforms in play so no training or configuration is needed at the user end.
He says he has already signed deals with two European players, Telbios in Italy and Cystelcom in Spain, who are helping local care providers offer telehealth. They are starting work on remote monitoring and management for chronic care, using Qualcomm's two-way communications process to reduce the number of times patients have to come in and see doctors and nurses.
Vandebrouck's conclusion, then, is that while "it's true that we have been hearing about mHealth for five, 10 years, but all we've really seen is pilots ... with the convergence of the factors I have talked about -- in society, technology and the market -- then I think we are finally in rapid take-up, yes. So long as the patient trusts this way of doing things, mHealth will start to take off."
The problem is, not everyone is as convinced. Yeona Yang, professor of information systems at the Desautels faculty of management at McGill University in Montreal, who has been studying developments in electronic and mobile health, says she is a telehealth optimist. But, she said, "despite positive signs, there are still some major challenges and obstacles" which, she said, will keep it from becoming the kind of truly mainstream healthcare delivery platform people want. As a result, she said, it is still three to five years out.
Her logic: we have certainly seen an explosion in take up of things like smartphones in daily life, so people naturally ask, "Why can't these very useful things play a part in healthcare too?" The problem is that the smartphone, great as it is, is just an enabler. "It's also worth pointing out that we've had cellphones for 20 years, but it took that long for them to reach this level of functionality and acceptance. Yes, there are positive signs in demographic terms, people are much more tolerant of digital devices, they are much happier using them. In fact they are now quite demanding about what they expect them to deliver ... Being able to use one is a life skill now, which just wasn't true even five years ago. But there are just so many other factors."
For one, she said, there is the issue of local differences in Europe. Different countries use phones differently and so will adopt mobile health differently. "They also have different healthcare systems and cultures, of course. But that's far from the main obstacle to mHealth. The problem is, mHealth is not just about the hardware, the phones. It's about the infrastructure you need to make that hardware actually serve a useful purpose. Say you start collecting lots of useful data from patients on, say, their weight, or their glucose levels, or exercise patterns, via mobile. What are you going to do with all that great data?"
Yang claimed there is no infrastructure as yet to properly collect and process all of it. It also has to be acted on, she pointed out, or is there is no purpose in collecting it. There is no system in place to do that yet, in either the U.K. or Europe as a whole.
"What we have is the front end of the system for mHealth, in other words, but no back end -- no defined, agreed processes the care provider has put in place, yet," she said. "There is therefore a lot of work still to be done to make this approach useful for the medical practitioner, who, again, has no current incentive to do this -- how would they be compensated for this extra work looking at all this data collected by patient mobile [devices]?"
Yang continued, "I agree there is lots of interest, lots of potential, lots of attention from investors in healthcare mobile, but until we have that robust back end, that infrastructure, we are still going to face delay. And by the way, I do agree that mHealth as a way to manage chronic patients better is the way to go – it's just that processes, the workflow, the insurance structures and the payment plans need to catch up first before we can really start doing it."
It seems Hunt's telehealth ambitions may come up against a very hard brick wall – and soon.
Mobile applications are the new way to extend government information and services to on-the-go citizens and employees. Also in the new, all-digital Anytime, Anywhere issue of InformationWeek Government: A new initiative aims to shift the 17-member Intelligence Community from agency-specific IT silos to an enterprise environment of shared systems and services. (Free registration required.)
Never Miss a Beat: Get a snapshot of the issues affecting the IT industry straight to your inbox.
You May Also Like
---