University CIO Modernizes Networking Infrastructure
University CIO Modernizes Networking Infrastructure
The University of Texas Arlington sought an AI-enabled Wi-Fi platform to improve student experience. The project came in the middle of a total IT overhaul.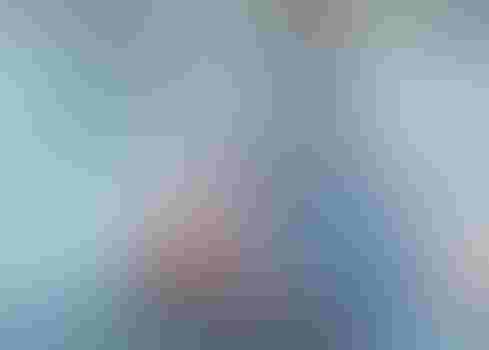 Murrstock via Adobe Stock
How important is a reliable wireless network to running an educational institution? In a normal year it's pretty important. In 2020, it was essential.
After all, a school can have the best teachers and the highest-quality curriculum, but unless students can access all of that, it may as well not exist. Last year, when so many schools went virtual, networking was often the only way to access classes, assignments, and help from teachers.
The University of Texas Arlington started a project to update its aging network 5 years ago, looking to do a hardware refresh that would touch the wired and wireless networks and the 20-plus year old phone system, too. The project was part of a larger overhaul of many of the institution's existing systems, including on-premises email and other on-premises-based applications such as finance and HR.
University CIO Jeff Neyland oversaw the launch and ongoing process of this giant multi-project effort that amounted to what might be considered a complete overhaul of the university's IT systems, including the addition of ServiceNow and other platforms.
"The wireless infrastructure was very poor," Neyland told InformationWeek. "We are a state university, a land grant university, so much of the network was put in as funds were available."
But updating these multiple systems, reorganizing parts of IT, and modernizing the university to a more cloud-based infrastructure meant creating a vision of where the university's IT needed to go and coordinating many moving parts and budgets to make that vision a reality.
Neyland brought relevant experience from multiple past CIO positions, plus a decade as a principal in a consulting firm supporting private equity firms when he joined the university about 5 years ago.  
"We took a full view of the campus, and we moved from an aging technology to a brand-new set of technology with AI being a major reason for selecting Juniper as our provider," Neyland said. "I don't look at it from the platform point of view. I look at the customer need and then drive down into the technology set."
What Neyland is referring to when he talks about selecting Juniper Networks for its AI capabilities is in a big part the company's acquisition of the company Mist in 2019. Juniper said then that the deal would "bring AI to IT, delivering on the promise of software-defined enterprise." Mist's AI-driven wireless platform was designed to make Wi-Fi more predictable, reliable and measurable, according to the company.
Neyland said that AI is the next step in analysis-based techniques that lets IT examine events and logs, set up alerts, and automate decisions.
"Juniper is farther along on that path than any of our other strategic partners," he said. Neyland sees the potential for AI to be used in many ways at the university, which is already using chatbots and has also built intelligence around student success.
In the midst of its larger IT overhaul, the university began the RFP process for a new wireless provider in 2019, with Juniper Mist selected in Fall 2019 and deployment planned for the slower months of Summer 2020, to be completed for the Fall semester of 2020. The project included migration of more than 70 buildings. The IT organization had just started the pilot in March 2020 when the pandemic hit.
Jason Hardy, VP of infrastructure and operations at the university, said that the pandemic did have an impact on the rollout.
"We had some decisions to make," he said. "Should we put the project on hold or change up or strategy? But the depopulated campus meant that it made it safer for our installers. We accelerated our timeline and got the entire campus done 8 weeks ahead of schedule."
As the campus repopulated, students and staff enjoyed a new Wi-Fi experience with double the number of access points than the campus previously had available including in student parking garages, enabling students to park and get access to the network and school while so much of the country was still socially distancing in response to the pandemic.
Hardy said the deployment of Juniper and Mist systems has also meant streamlined systems, proactive alerts, and help for some of the most difficult networking problems.
"The system only escalates things to us when it's a legitimate problem," he said. "For me it's about minimizing the amount of work that makes it to my staff." Hardy said the toughest problem is with misconfiguration of switches, but that's something that the stack of Mist applications can help with, too. The Mist digital assistant, Marvis, should also be able to remediate these problems in the future by changing the configuration of the switch, he said.
As with most technology projects, cultural change is a huge part of the process, too. In the case of the university's entire IT overhaul, Hardy's department was reorganized. The department had previously been siloed with a network director, systems director, identity team, security team, all in their own separate groups. Now these organizations have been merged into a single team under Hardy's direction. The change has enabled the group to cross train to enhance their skills and to move from one department to another.
As a result, some system administrator jobs have been eliminated, but Hardy said that career paths have been rearchitected with an eye to more modern career paths in the cloud.
Paying For It
How did Neyland and his team pay for all these changes?
"This was not a cheap implementation by any means," Neyland admitted. "We have a really good relationship with our executive team, and they realize for students to have a good experience, we had to invest."
Some of the funds for the hardware investments came from the savings of a consolidated IT portfolio and fewer vendors, including moving some applications to the cloud. The university also requested funds from the state and contributed additional funds from their reserves.
But the investments have paid off in the form of greater network stability, better call center management, a new set of applications, and very infrequent downtime, according to Neyland.
Those capabilities are even more significant when you consider that today more than 25% of the network bandwidth at the university is consumed by video sharing.
"It's significant," Hardy said. The true test will come in the Fall 2021 when 75% of the university's 42,000 students are expected to return to campus (and 25% of learning will be remote).
"We are making sure our students have a great experience," Neyland said.
Related Content:
Asante CIO Discusses Transforming with Cloud and Telehealth
MassMutual CISO Talks Cybersecurity Priorities
Forecast of the Future of Work from MIT Sloan CIO Symposium
Why and How the Chief Information Officer Role is Changing
Never Miss a Beat: Get a snapshot of the issues affecting the IT industry straight to your inbox.
You May Also Like
---