UPMC CIO Dan Drawbaugh Moves On
UPMC CIO Dan Drawbaugh Moves On
Drawbaugh, whose inventive approach to healthcare IT and revenue creation earned UPMC a No. 1 ranking in the 2013 InformationWeek 500, is leaving his role after 18 years.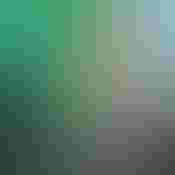 UPMC's Dan Drawbaugh, one of the most celebrated innovators in healthcare IT, has decided to step down "to pursue other professional interests" after 18 years as CIO of the health system built around the University of Pittsburgh Medical Center.
InformationWeek recognized UPMC as the No. 1 IT innovator across all industries in its 2013 InformationWeek 500 ranking. Drawbaugh was also InformationWeek's Chief of the Year in 2006. This was one of many recognitions; UPMC has been named a "Most Wired" hospital for 16 consecutive years by Hospitals & Health Networks, according to the press release.
Beyond being an early adopter of electronic health records, UPMC has taken on the challenge of inventing needed technologies that do not yet exist (or funding companies that will invent them). With a technology development center employing more than 120 people, UPMC is developing products that it can use in-house and also market as profit-making opportunities. In other words, the UPMC IT organization wants to be a revenue generator rather than a cost center for its parent institution.
[The federal healthcare marketplace has a new leader. Read Healthcare.gov Names Counihan Its First CEO.]
"Almost everything I'm doing, I'm thinking, 'Can I make it into a commercial product?' " Drawbaugh told InformationWeek's Chris Murphy in an InformationWeek Radio program in December.
At the last InformationWeek Conference, Drawbaugh explained why it's worthwhile to invest in creating technologies rather than relying on the vendor community to do so independently.
His key point is that venture-backed startups will create a better product with the help of a highly engaged alpha site that also happens to be an investor. "They might not have an equity interest, so they're committed to it, but how much are they really committed to it?" Drawbaugh said. "So in terms of alignment, having all that within one ecosystem is a significant differentiator."
Drawbaugh's 30 years of service to UPMC started well before he was named CIO of the health system in 1996. A graduate of Temple University with a Bachelor's degree in biomedical and electrical engineering, Mr. Drawbaugh was recruited as director of biomedical engineering for Shadyside Hospital (now UPMC Shadyside) in 1983, according to his official biography. He was named the hospital's chief information officer in 1990 and joined UPMC when it acquired Shadyside six years later. He holds a Master's degree in business administration from Duquesne University in Pittsburgh.
Ed McCallister, currently senior VP, Enterprise Applications & Business Services, Information Services Division, will serve as interim CIO.
If the world weren't changing, we might continue to view IT purely as a service organization, and ITSM might be the most important focus for IT leaders. But it's not, it isn't, and it won't be -- at least not in its present form. Get the Research: Beyond IT Service Management report today. (Free registration required.)
Never Miss a Beat: Get a snapshot of the issues affecting the IT industry straight to your inbox.
You May Also Like
---