Uptime Software Introduces Cloud Monitoring
Uptime Software Introduces Cloud Monitoring
Amazon EC2 specific monitoring capabilities are included in up.time, along with single view monitoring of cloud, virtual and physical resources.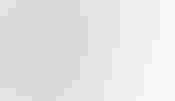 Analytics Slideshow Calculating Cloud ROI
Analytics Slideshow Calculating Cloud ROI
(click image for larger view and for full slideshow)
Uptime Software announced Tuesday cloud services monitoring and physical and virtual resource monitoring for its up.time offering.
The management console program, plus agent programs that reside on servers provided by the Toronto-based software company can monitor cloud, virtual and physical resources in a single view.
"You connect the local management console and the cloud-based one together, and have a complete view of your datacenter and cloud from the up.time dashboard," said Alex Bewley, CTO, Uptime Software. "Using up.time, companies can now easily monitor, measure and manage cloud resources as well as physical and virtual stacks including applications, services and physical infrastructure like servers and network devices. This includes companies at any stage of cloud implementation, whether they are already running public clouds or just starting out."
Jean-Pierre Garbani, vice president and principal analyst, Forrester Research, commented, "IT is now fundamentally service oriented, and a service may span multiple platforms. It is necessary to provide service quality that the technological silos of IT be broken and replaced by cooperation. This is what a common view provides: a tool to facilitate this cooperation. Uptime Software is probably one of the few that are offering this capability today, although other companies working on application performance management are getting there quickly. None of them, however, provides the price/value ratio that Uptime provides today."
"With services like Amazon EC2, and infrastructure-as-a-service, ITR infrastructure is getting more complicated," said Bewley.
According to the company, "up.time can monitor services, monitor applications, monitor servers and monitor platforms from a unified dashboard, even across multiple datacenters." Physical resources that up.time can monitor Windows, Solaris, AIX, HP-UX, Linux and Novell NetWare servers across one or many datacenters for all applications, services and infrastructure at every layer. It can monitor many virtual resources including VMware, Microsoft Hyper-V and Citrix Xen.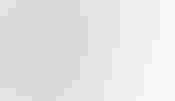 Analytics Slideshow Calculating Cloud ROI
Analytics Slideshow Calculating Cloud ROI
(click image for larger view and for full slideshow)
up.time has Amazon EC2 specific monitoring capabilities built-in, as well as the ability to remotely monitor cloud providers including Rackspace, Terremark and GoGrid. "For companies with infrastructure and using cloud resources, we have an Amazon EC2 Amazon Machine Image of our management console program," said Bewley."
In terms of competition, according to Bewley, the established players in this market, which he called "the Big Four" -- HP, CA/Nimsoft, EMC and IBM Tivoli -- are enterprise oriented tools. "Many companies that have been using Open Source tools, and are looking for more reporting, and go with up.time.
"One of our key strengths which resounds well with our SMB base is that we're very easy to use and deploy," said Bewley. "A company can be up in 15 minutes, and we can do an 800-server deployment in three days." Another example of a likely customer scenario, said Bewley, "could be a company with 25 to 50 servers, and probably one IT person. Then someone in the company starts using some Amazon EC2 instances to deploy an application but didn't think about monitoring."
Most up.time customers "expose up.time to their business users, who tend to use services like Salesforce.com," noted Bewley. "This lets them know when a
Other uses for up.time, according to the company, include triggering automated actions to respond to changing workloads, to keep up with capacity demands. Also, according to the company, up.time can be used to determine and prioritize what to migrate to the cloud, based on performance metrics.
Never Miss a Beat: Get a snapshot of the issues affecting the IT industry straight to your inbox.
You May Also Like
---