Virtual Currencies Draw Fresh Regulator Scrutiny
Virtual Currencies Draw Fresh Regulator Scrutiny
Federal regulators are paying more attention to the growing use of bitcoin and other virtual online currencies. The GAO calls for more consumer protections.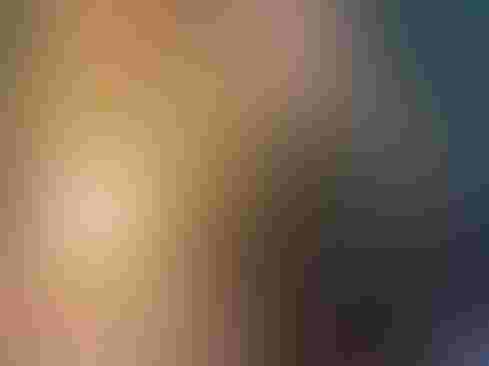 White House Maker Faire: 10 Cool Inventions
White House Maker Faire: 10 Cool Inventions (Click image for larger view and slideshow.)
The growing popularity of virtual currencies in online transactions is forcing the government to turn its attention to regulating a new breed of digital money. But the Government Accountability Office said agencies still need to pay more attention to consumer protection.
Virtual currencies, such as bitcoin, use digital wallets and peer-to-peer Internet connectivity, rather than bank accounts and traditional wire transfer networks, which puts them largely outside the view of law enforcement and beyond the scope of current regulation.
"While these virtual currency systems offer some benefits, they also pose risks," the GAO said in a recent report.
[Money on the move. Read: Mobile Commerce Success Depends On Mobile Currencies.]
The GAO report identified at last nine interagency working groups addressing the challenges of virtual currencies, as well as additional information collaborations between agencies. "Thus far, interagency efforts have had a law enforcement focus, reflecting the attractiveness of virtual currencies to those who may want to launder money or purchase black market items. If virtual currencies become more widely used, other types of regulatory and enforcement issues may come to the forefront. For example, recent events suggest that consumer protection is an emerging risk."
While federal regulators are beginning to turn their attention to online money, California recently became the first state to explicitly allow the use of alternative currencies, including digital, although the step does not include any additional regulation.
The California law, signed in June, addresses the fact that modern payment has moved beyond cash and credit cards by eliminating legal restrictions limiting money to the "lawful currency of the United States." The new law addresses not just digital currency, but also alternatives including community-issued money, such as Davis Dollars and Bay Bucks, and corporate customer rewards such as Starbucks Stars and Amazon Coins. Though it was not enforced, until last month California law made use of these methods illegal for payments and purchases.
"This bill is intended to fine-tune current law to address Californians' payment habits in the mobile and digital fields," Assemblyman Roger Dickinson (D-Sacramento), who introduced the bill, said in a press release.
The growing popularity of bitcoin has highlighted the need to address this new type of tender. The GAO called bitcoin the most widely used virtual currency. It estimated that, as of March 31, there were about 12.6 million bitcoins in circulation, worth about $5.6 billion at that day's exchange rate of $458 per bitcoin. Other common currencies, such as Litecoin, Auroracoin Peercoin, and Dogecoin, have a total value in circulation of about $400 million.
The benefits of these digital alternatives to national currencies include low-cost, high-speed transactions; privacy; and easy access through the Internet. Bitcoin transactions are conducted using unique value addresses and private key cryptography, providing a high degree of anonymity. Because transactions are registered in public leger, it is possible to associate the currency with a user and track some transactions, but this requires combining information from a variety of sources.
Consumer risks from digital currency include high volatility values and the risk of theft. The price of a bitcoin was about $13 in early January 2013 and rose to more than $1,100 by early December. Prices subsequently fell to about $522 in mid-December 2013 and have fluctuated between $450 and $950 since then. Hundreds of millions of dollars' worth of bitcoins have been lost to hackers in several high-profile cases in the last year. And the same factors that make virtual currencies attractive to consumers -- privacy and confidentiality -- can make them attractive to criminals.
Digital currencies are not completely outside the law. In March 2013, the Treasury Department's Financial Crimes Enforcement Network (FinCEN) said virtual currency exchanges must register with the agency under current anti-money-laundering requirements. Forty exchanges had registered as of December 2013. In July 2013, the Securities and Exchange Commission brought charges of defrauding investors against an individual and a company in a bitcoin-based investment scheme.
But the current regulatory structure does not fully address legal and consumer challenges of the emerging economic ecosystem. To ensure that consumers are protected, the Consumer Financial Protection Bureau (CFPB) said it is working with other regulators, including the Reserve Bank of San Francisco, the Federal Trade Commission, and the Treasury Department, as well as state and foreign regulators. Because most work so far has focused on law enforcement, CFPB's participation has been limited and informal. In response to the GAO report, Acting Assistant William Wade-Gery said regulators would benefit from a more collaborative approach and CFPB would work toward that goal.
New standards, new security, new architectures. The Cloud First stars are finally aligning for government IT. Read the Cloud Hits Inflection Point issue of InformationWeek Government Tech Digest today (registration required).
Never Miss a Beat: Get a snapshot of the issues affecting the IT industry straight to your inbox.
You May Also Like
---