Want Career Advancement? Try Health IT
Want Career Advancement? Try Health IT
The demand for health IT skills and experience is fueling career advancement and job opportunities at all levels, according to recruiters and hiring managers.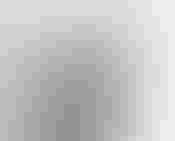 Health IT Boosts Patient Care, Safety
(click image for larger view)
Slideshow: Health IT Boosts Patient Care, Safety
The health IT jobs market is hot these days, and that includes career advancement opportunities for people in high-level positions like CIOs to more mainstream posts like programmers, according to recruiters and hiring managers.
There's a great deal of consolidation and reform in the healthcare market right now, including hospitals and doctor groups being acquired into integrated health delivery networks and those planning to take part new accountable care organizations. But there's also billions of dollars being spent on health IT, in large part by healthcare providers looking to cash in on the HITECH Act's $27 billion incentive programs for the meaningful use of health IT. While those stimulus program are prompting a great deal of health IT spending these days, the focus on IT by healthcare providers is expected to last as technology plays increasingly prominent roles in larger reform.
Even after funding runs out for the HITECH Act's $27 billion meaningful use stimulus programs in 2015, the demand for health IT expertise will persist, predicts Larry Tyler, chairman and CEO of Tyler & Company, a retained talent firm based in Atlanta, with offices in several U.S. cities.
"There's so much reform going on in healthcare, opportunities for IT to improve productivity and quality of care will continue," he said.
While most hospitals already have CIOs or directors of IT, those people in redundant positions post-merger are often staying with their organization because there's so many healthcare IT related projects and initiatives in the pipeline, Tyler said.
While those redundant posts sometime end up turning into roles that are somewhat "downsized" compared to the individual's previous job, new opportunities are also emerging for health IT leaders, project managers as well as programmers and other more seemingly mainstream health IT pros, especially if they're willing to switch employers or relocate, he said.
"There's so much going on in health IT these days, anyone who has the experience can make a jump," especially if they have background in the successful deployments of clinical information systems, such as e-medical records or computerized physician order entry systems, particularly on platforms of big name vendors like McKesson, Siemens, Eclipsys, and others, he said.
People with the right health IT skills and experience aren't only candidates for job openings at hospitals and doctor offices scurrying to meet deadlines for the HITECH Act's meaningful use financial incentive programs. The talent is also being sought by EMR and other health IT product and services vendors, as well as state and local government efforts, such as emerging health information exchange organizations.
A new report recently released by research organization Input called the health IT job and contracting opportunities being created by healthcare reform and other government efforts "seemingly endless."
That includes the need to fill higher level leadership positions for those new health IT initiatives.
Meanwhile, though recruiter Tyler said traditionally it's been "very rare" to see top level IT people in healthcare organizations move up the ranks into top positions like CEO or into jobs like chief operating officer, those sorts of moves have been less unusual over the years in other vertical markets--and that's starting to happen in healthcare, too.
In fact, Dr. Kevin Tabb will become the new CEO of Beth Israel Deaconess Medical Center in Boston in October. He was most recently chief medical officer of Stanford Hospitals and Clinics in Stanford, Calif. But prior to holding that post at Stanford, he was the organization's chief quality and medical information officer--and before to that, he worked for GE Healthcare, where he led the clinical data services division.
Healthcare Innovators
Slideshow: Healthcare Innovators (click image for larger view andfor full slideshow)
"That's a very unusual move," Tyler said about the CEO job at BIDMC being filled by an M.D. with a relatively deep background in IT related positions. But it also signifies the growing reliance on and importance of IT in healthcare, said Tyler.
John Challenger, CEO of executive recruitment firm Challenger, Gray & Christmas, also thinks healthcare providers such as medical centers could increasingly look to bolster the other top executive positions in their organizations with people who have had "stints" in IT-centric jobs.
"A decade or so ago in healthcare, that wouldn't have happened. But healthcare is undergoing tremendous transformation, and that's happening with the help of technology," Challenger said in an interview with InformationWeek Healthcare.
In the meantime, BIDMC's current CIO, John Halamka--who was named one of the top 25 most influential health IT leaders by InformationWeek Healthcare earlier this year--is looking forward to working with the organization's new IT-savvy CEO.
"A CEO who is familiar with IT understands the relationship between project scope, timing, and resources," said Halamka in an email interview with InformationWeek Healthcare. "Such knowledge makes IT project planning and coordination more robust," said Halamka, who knows Tabb from their service together on Google Health's advisory board.
While BIDMC awaits the arrival of its new CEO, it's also on the lookout for new talent for its own IT organization, said Halamka.
"We're hiring in several areas, including e-health record project analysts to support practices through the 3 stages of meaningful use, clinical system developers to add increasing functionality and innovation, and security professionals to ensure privacy is protected," he said.
Meanwhile, health IT services firms are also competing in the market for many of the same skills that healthcare providers are looking to add to their own IT teams.
Arcadia Solutions, which is based in Burlington, Mass., just outside Boston's hot health IT market of prestigious Harvard-affiliated healthcare providers, is taking a tact that differs slightly from others when it comes to recruitment, said Seth Henry, Arcadia founder and president.
Rather than focusing on hiring experienced health IT professionals, Arcadia often tries recruiting recent college grads from universities such as Cornell, Dartmouth, and Brown, and then providing them with training.
Rather than competing over the same pool of talent, "we need to scale with the job market," he said. So, Arcadia goes after biomedical, medical engineering, biology, and other related grads, he said. That includes computer science, "but that's a small pond, too" he said.
Recruiter Challenger said the spending taking place at healthcare organizations for technology initiatives is creating opportunities for all sorts of new IT jobs. "HR people say they're looking for programmers, and all sorts of talent and skills to get these e-medical record and other important systems in place," he said. "Technology in healthcare is going like gangbusters."
Find out how health IT leaders are dealing with the industry's pain points, from allowing unfettered patient data access to sharing electronic records. Also in the new, all-digital issue of InformationWeek Healthcare: There needs to be better e-communication between technologists and clinicians. Download the issue now. (Free registration required.)
Never Miss a Beat: Get a snapshot of the issues affecting the IT industry straight to your inbox.
You May Also Like
---