Wanted: Yelp For Government IT Contractors
Wanted: Yelp For Government IT Contractors
Former US Transportation Department CIO Nitin Pradhan shares five innovative ideas inspired by the likes of Amazon and Yelp, to streamline federal IT.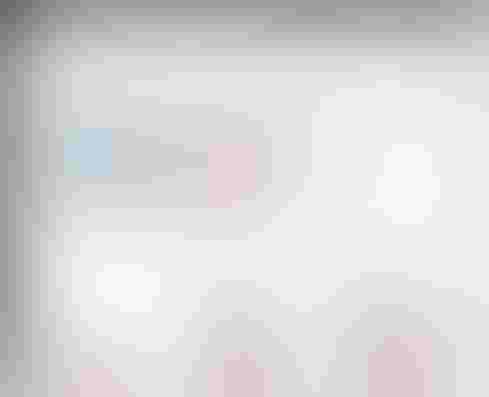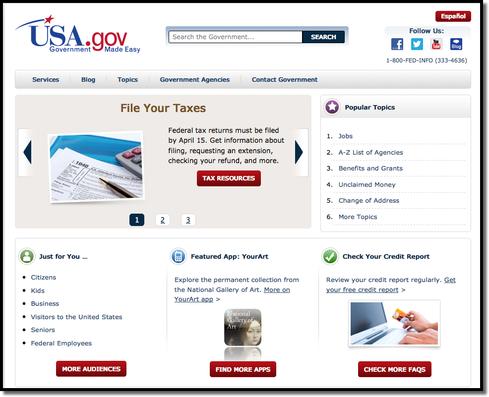 Federal IT has been in the news more than usual due to HealthCare.gov. I know federal IT. I was the departmental CIO for the US Department of Transportation with oversight of its entire annual IT portfolio of more than $3 billion during the first Obama administration. I want to provide my insight on how to fix the repeated debacles within federal IT with some simple, innovative ideas.
First, some background: The federal government is the largest IT buyer in the world. According to government research firm Deltek, the federal IT budget for fiscal year 2014 was expected to be around $110 billion, including large and small agencies, Congress, and judiciary.
The federal government purchases IT primarily through the Federal Acquisition Regulation (FAR) general acquisition process, supported by the Clinger Cohen Act (CCA), which specifically discusses federal IT management. Both of these are completely outdated, and Congress should rewrite them for the knowledge economy.
Add to this the budgetary dysfunction in Congress due to years of continuing resolutions (CRs). The result has been a recipe for disaster for federal IT at a time when IT's success depends on agility, flexibility, and innovation.
[Learn why we need a cabinet-level government department to lead IT. See Do We Need A U.S. Department Of Technology?]
Given that broad background of the problems facing federal IT leaders, there are some simple innovative approaches that can fix federal IT without getting bogged down in complex legislation. Here are five ideas.
1. Create an Amazon-like government IT services catalog
The federal government offers thousands of IT-enabled services for citizens, businesses, and government agencies. However, unlike Amazon.com, which offers hundreds of thousands of products and still makes it easy for users to search, rate, and rank them, the federal government does not. Why not create a single Amazon-like services catalog for government services that allows users to rate, rank, and provide feedback on the service in a transparent manner?
While we're at it, let's also provide data on the annual cost per user of the system. Put this data out in the public for taxpayers to see, for the IT contractor who developed the system and the government executive business owner of the system, and you will see a transformative effect on federal IT. Low-rated or unused services will be retired or improved while high-rated or most-used services will likely grow from public pressure.
2. Create Yelp for government contractors
Why is it that I can review the rating of every restaurant in the US, but I cannot get any comparative data on federal contractors where taxpayers pay billions? Why is there no J.D. Power list of top-rated government contractors? I know why not -- because there is no systematic assessment data available to the public on federal contractor performance in past years. Create such quality data and make it available to the public, and then see federal contractor-comparison services boom and watch the impact on contractor performance. Now contractors will be paid on how they performed in the past and not on how well they can game the system or write their proposal. This will create the atmosphere of "survival of the best" and all contractors will be forced to up their game, reducing shoddy work.
3. Require guarantees for custom-built systems
In this era of lowest price technically available (LPTA) contracts in federal procurement, some contractors game the system by bidding low and providing a deficient technology product that is costly to correct, time consuming to improve, and difficult to maintain. The federal government must require all federal IT contractors to provide firm fixed prices, performance guarantees, and lifetime warranties on custom-built systems. Sadly, this is more an exception than the norm. While this approach will increase short-term development costs, it will reduce total cost of ownership in the long run. This will also ensure that the taxpayer is reimbursed in major debacles like HealthCare.gov.
4. Productize and reuse commonly used IT systems
Productization is the act of modifying an existing IT service or a tool internal to an organization to make it suitable as a commercial product to sell elsewhere. Productization can help save government time and resources by reusing existing quality working code. Yet federal agencies continue to separately fund and develop systems similar to those operating in other agencies -- and the IT contractors are happy to follow. I have recently started an initiative called Public Private Innovations that aims to identify commonly required government systems and works to productize them in partnership with quality federal contractors, entrepreneurs, startups, and venture funds. But private-sector initiatives will not work alone. Legislative support is required.
5. Solve government needs with commercial technology products
Custom IT products are costly to develop and test and hard to maintain and upgrade. Yet the government continues to build custom IT. The government has tried to adopt commercial off the shelf (COTS) products, but agencies need to embrace COTS more completely by utilizing the world's most robust tech startups, growth companies, and venture capital community whenever possible. This entrepreneurial community creates thousands of innovative products in the US that -- if located, matched, and implemented appropriately within the federal government -- will drive public value while creating private growth at a fraction of the cost of custom development.
Unfortunately, government has little success attracting smart, innovative startups and growth companies. Startups and growth companies, on the other hand, have little understanding of government needs and lack the resources to create specific government-marketing programs. Hence, initiatives like GOVonomy (which I helped form) that match emerging technology products with public-sector needs can also play a key role. The more the government uses COTS products instead of building custom products, the more the chances are that the projects will be completed on time and within budget.
But these ideas can't catch hold by themselves. Unless the public gets involved and Congress updates the Federal Acquisition Regulation process and the Clinger Cohen Act, it will be difficult to implement these innovations in the federal government. I hope that improving federal IT is a bipartisan issue that this divided Congress can tackle head on. The changes I am recommending here would be a wise start.
Our InformationWeek Elite 100 issue -- our 26th ranking of technology innovators -- shines a spotlight on businesses that are succeeding because of their digital strategies. We take a close at look at the top five companies in this year's ranking and the eight winners of our Business Innovation awards, and offer 20 great ideas that you can use in your company. We also provide a ranked list of our Elite 100 innovators. Read our InformationWeek Elite 100 issue today.
Never Miss a Beat: Get a snapshot of the issues affecting the IT industry straight to your inbox.
You May Also Like
---