Ways Data Scientists Can Stand Out in the Virtual Hiring Process
Ways Data Scientists Can Stand Out in the Virtual Hiring Process
Searching for a job during a pandemic presents its own sets of challenges. Here are three tips on how to deliver an impactful interview.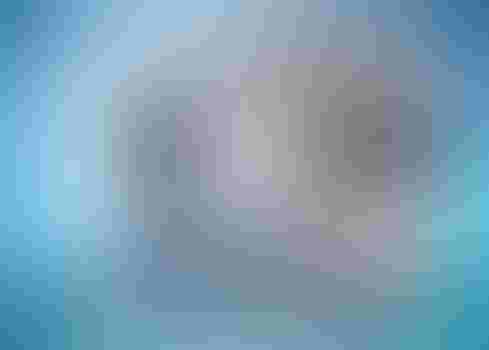 Image: Elnur - stock.adobe.com
With many people out of work from COVID-19, the job market has become more competitive than ever. As companies begin to hire and make up for the employees they have lost, it's crucial that applicants can highlight the ways they stand out from the talent pool competition.
Several months ago, I shared tips on how women can excel in their roles as data scientists, and while that advice still stands, today is an entirely different job market. Even with many industries impacted by the pandemic, data scientists are still in demand and need to be armed with tips and tricks on how to stand out. Here are three ways data scientists can ace remote interviews and make an impression during the hiring process.
1. Be prepared to show, not tell, your work. When reviewing a candidate's resume, I look for unique projects and experiences -- I get hundreds of resumes featuring the same five class projects that everyone seems to work on for their Masters in Data Science (wine recommendations, home price forecasting, predicting survivorship on the Titanic, etc.) or Kaggle competitions. Honestly, I don't interview those candidates -- I look for people who've taken the initiative in whatever role they have. People who know how to shape and execute projects, communicate to stakeholders, and explain why the work they've done matters. The best resumes don't necessarily come from people with PhDs in computer science from Stanford; they come from people who can show that they've identified and solved problems and can clearly communicate their impact at a high-level.
I also look for "nontraditional" leadership roles as part of a candidate's experience. Don't forget that mentoring, teaching, and supervising count as valuable leadership experience. Have you managed junior employees? Onboarded new staff? Taught courses? Find a way to highlight that. I usually put this at the end of my resume behind my job history, but I track it to show that I have the experience, and I'm equally versed in my soft skills and technical skills. It's important to include a section on your resume highlighting leadership experience or any peer-reviewed journal articles, non-peer-reviewed articles, blog posts, presentations and media mentions. Too often, candidates believe that the only leadership skills someone can have means holding leadership positions, but this couldn't be farther from the truth.
2. Highlight your soft skills, such as active listening, flexibility and empathy. As a data scientist, the ability to clearly explain the technical aspects of a project and the high-level problems and solutions to a variety of people is critical. When you're in an interview, be sure to identify the actual need behind a job posting and position yourself as a solution to the company's problem. Don't parrot back a script you've learned by heart, but instead listen closely to the questions you're being asked and answer them -- this is active listening. You have to listen to your users and customers to know their problems in the first place! Communicating what you're doing and why in various mediums (documents, slide decks, Zoom presentations) is essential for getting the job done and holding your team together. Soft skills are less about adding a line to your resume and more about learning how to talk to people, project confidence, and listen. And finally, don't interrupt during the interview -- it's hard not to do on Zoom, but it will make a world of difference to your interviewer.
3. As cliche as it is, practice makes perfect. I'm not sure anyone is naturally an excellent public speaker or a great writer, so try to seek out the areas in your life where you get to practice your soft skills and take advantage of that free training. Don't shy away from giving that training your boss is asking for volunteers to lead, or if you work in a public-facing role, spend some time talking to your customers and listening to what they care about. From there, it's finding opportunities to communicate what you're doing and what you've learned: blogging, putting together presentations, or even setting up brown bag lunches (internal training or presentations).
Get comfortable with yourself, know what you're good at, and figure out where to grow. A woman I used to work with used to do stand-up comedy and modern dance to improve her presentation skills; another mentor I had was a fitness coach in her spare time, which helped her with her leadership skills and professional presence.
Nothing is guaranteed in a pandemic-ridden job market, but don't forget: you are your best asset, so don't be afraid to showcase your personality and be sure to come prepared. By following these tips, you're guaranteed to have impactful interviews, and hopefully, land your dream job.
Alicia Frame is currently the Lead Product Manager and Data Scientist at Neo4j, where she works on the company's product management team to set the roadmap and strategy for developing graph-based machine learning tools. She earned her Ph.D. in computational biology from the University of North Carolina at Chapel Hill and a B.S. in biology and mathematics from the College of William and Mary in Virginia and has over eight years of experience in enterprise data science at BenevolentAI, Dow AgroSciences, and the EPA.
Never Miss a Beat: Get a snapshot of the issues affecting the IT industry straight to your inbox.
You May Also Like
---