Wearable Tech Muscles Into Consumer Fitness Market
Wearable Tech Muscles Into Consumer Fitness Market
Wearable fitness devices intrigue more people, says CEA study. Smartphones and wireless connectivity play a big supporting role.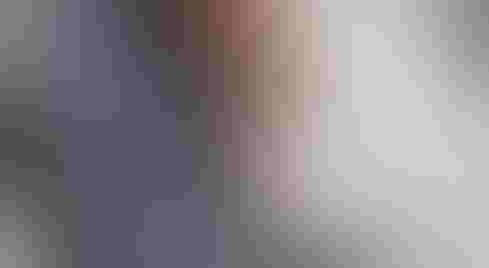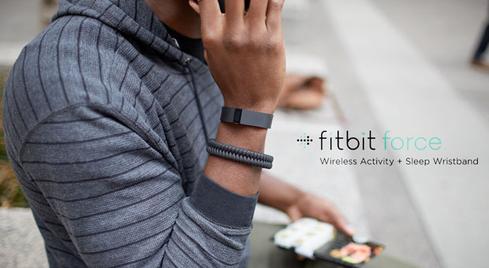 8 Wearable Tech Devices To Watch
8 Wearable Tech Devices To Watch (click image for larger view)
Wearable monitors are on a roll, according to a new study from the Consumer Electronics Association (CEA). So far, the market remains largely focused on fitness, but the survey results included some intriguing hints that wearables might soon be used in chronic disease care as well.
"Consumer interest in purchasing dedicated wearable fitness devices in the next 12 months quadrupled to 13% in 2013, from just 3% in 2012," said a CEA news release on the study. The ownership of the devices tripled from 3% to 9% of consumers in the same period, CEA's survey found.
The top reasons people gave for using wearable fitness devices include motivation (52%), monitoring fitness goal programs (47%), and monitoring physical activity levels or intensity (46%).
[ Does wearable tech pose a security risk? Read Hackers Outsmart Pacemakers, Fitbits: Worried Yet? ]
Three-quarters of online US consumers now say they own a fitness technology product, up from 61% in 2012. The most popular devices and applications include pedometers (37%), fitness video games (26%), and portable blood pressure monitors (21%).
Among consumers who plan to buy a fitness technology product within the next year, the most desired products are dedicated wearable fitness devices, fitness apps, fitness video games, and calorie trackers. Potential buyers of these devices and apps expressed interest in being able to track statistics such as heart rate (95%), calories burned (94%), and steps taken (92%).
Nine percent of online US adults said they'd like to buy a smart watch in the next year. Among the most important features they're looking for in a smart watch: health monitoring (91%), peak performance monitoring (90%), and providing workout routines (82%).
CEA predicted brisk growth in the fitness and activity tracking device market. The association estimated US shipment revenues will reach $854 million in 2013, an increase of 32% over 2012, and that revenue will surpass $1 billion in 2014.
"Fitness technology owners indicate they are seeing personal progress in their overall health and/or on specific goals, such as losing weight or lowering blood pressure, using their devices as much or even more than they originally expected," said Kevin Tillmann, senior research analyst at CEA, in the news release. "Not only are these fitness technology products catching on in the marketplace and experiencing strong growth in sales, consumers indicate they are experiencing positive results as well."
Jonathan Collins, principal analyst for ABI Research, which also tracks the market for wearable monitors, told InformationWeek Healthcare that the CEA growth forecast is very credible. ABI is seeing similar increases in consumer purchases of wearable fitness equipment, he added.
"It used to be a high-priced, specialized product, and now it's a broad-scale consumer device that more and more people are getting aware of and being introduced to," he said.
Among the factors propelling this growth, he noted, are smartphones and wireless connectivity that allows fitness data to be viewed on phones and shared among users and their families. "It's also about pricing and building consumer awareness," he said, pointing out that sportswear manufacturers like Nike and Adidas have played an important role.
Fitness enthusiasts' use of wearable blood pressure monitors, as well as devices that measure heart rates and respiration rates, look like a precursor of wearables being applied in chronic care. But Collins cautioned that the barriers to using wearable devices to monitor chronic conditions are "stronger" than the obstacles to creating a consumer fitness market.
"You have to weld it into an existing system of medical workflow," he pointed out. "The application has to be trusted and certified." And physicians have to be convinced that wearables will increase the efficiency and quality of care.
"That market isn't reached through the consumer, it comes through the healthcare provider, so it's a totally different route," said Collins. "We always expected that to be a later-phase development. But we do expect some crossover between the sports and fitness market and those devices fitting into or supporting some aspects of healthcare."
The next step in this direction, he said, will probably occur in the "aging in place" market, which focuses on helping seniors remain as healthy as possible at home or in assisted living facilities. Today, he noted, most of that market targets consumers directly, with proprietary apps tied into 24/7 monitoring services such as emergency response systems. But some of these firms are beginning to open up, he said, through "standardized connectivity and gateways to a range of devices."
This area could provide a wedge for physicians to start prescribing wearable monitors, he said, especially in the new delivery models that aim to keep patients out of the hospital and the ER.
"It's a multistage process," said Collins. "You need healthcare providers to have confidence in the systems and in how they integrate those into their workflow. Some of that confidence will come from these kinds of devices being used in onsite professional healthcare. There also needs to be a recognition among payers about the value of these devices."
Ken Terry is a freelance healthcare writer, specializing in health IT. A former technology editor of Medical Economics Magazine, he is also the author of the book Rx For Healthcare Reform.
Mobile, cloud, and BYOD blur the lines between work and home, forcing IT to envision a new identity and access management strategy. Also in the Future Of Identity issue of InformationWeek: Threats to smart grids are far worse than generally believed, but tools and resources are available to protect them. (Free registration required.)
Never Miss a Beat: Get a snapshot of the issues affecting the IT industry straight to your inbox.
You May Also Like
---