What Does a Degree in Data Science Really Mean?
What Does a Degree in Data Science Really Mean?
Whether you need to pursue higher education for a job in data science really boils down to your existing skill set and specific goals.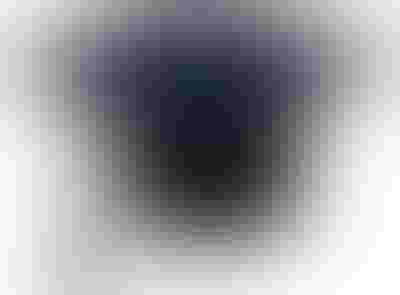 For people who are considering data science careers, the choice to go to college -- or back to college -- is not as straightforward as it may seem on the surface. Although aspiring data scientists have decided on the jobs they want, the next thing to determine is whether a data science degree is worth getting.
Why is that a question worth considering? Keep reading to find out.
The data science community is full of open-source tools. In the process of pursuing their degrees, many people get opportunities to work with powerful, extensive pieces of software that may otherwise be completely inaccessible to people not attending university-level classes.
However, well-known companies such as Google and Microsoft offer an abundance of open-source tools to the data science community, as do popular industry names like R Studio, Python and Scala. That may mean if aspiring data scientists know how to seek out those tools and have the necessary dedication to learn how to use them, the possibilities for expanding one's education through informal means are endless.
Aspiring data scientists could also go to the Open Data Science Conference to learn from peers. Or, they might take the Open Source Data Science Masters curriculum. It's freely available online and promises to teach the core competencies a person needs to examine data in useful ways.
Formal degrees can earn more respect. "Open source tools are a valuable resource," says Yi Deng, PhD, dean and Isaac L. Auerbach Professor at the College of Computing & Informatics at Drexel University. "However, formal degrees are still – and will always be – the primary source for training future leaders."
"First, there is no substitute for the academic rigor and educational experience of a rich, integrated curriculum," Deng says. "Second, formal degree programs provide access to training, interactions and mentoring from world-class faculty and leading industry partners."
"Third," he says, "universities, especially those like Drexel with exceptional cooperative education programs, provide the deep and holistic integration of the academic experience with practical, real-world experiences with leading companies from across every major industry."
"Today's tech-centric economy means that every industry is becoming an information and technology industry," Deng points out. "With traditional technology fields becoming commoditized, this transformation is being driven by an ever-growing supply of data. This data has become the core asset driving key business decisions across industries. With this seismic shift has come an insatiable need for a broad spectrum of multi-dimensional talent that can effectively collect, manage, organize, and ultimately derive meaning from it."
While working with open source tools could very well be enough to get aspiring data scientists familiar with how to use industry software, Deng believes it's unlikely they can teach young professionals how to go about efficiently collecting, organizing and interpreting the data and its results.
A graduate degree could boost earnings power. According to statistics Indeed.com collected in September 2018, data scientists earn an average of more than $131,000 annually. That's an impressive amount, but other data suggests people who don't hold advanced degrees may find themselves unable to earn as much as people who do.

According to research for all careers, graduate degrees are worth more in certain states — such as Virginia and Utah — than other places around the country. Plus, there's always a chance a potential employer who wants to hire a data scientist may not believe or agree that experience in the field is equal to receiving a data science degree.

In fact, some people currently working in data science weighed in through an online forum to say master's degrees aren't essential in data science. That means a person considering a formal education for a data science degree should research the job listings in potential cities and see how many companies insist on hiring people with data science degrees.

Aspiring data scientists should also be aware the trends could change while they are receiving their education. Regardless of a degree path, it's always wise for people to assess the market and see which characteristics are most valuable to employees. Taking that approach should inform their prospects.
Data science is a rapidly emerging field. Something that makes data science such an exciting field for many people is that it's still evolving at a fast rate. That means there are many schools of thought from prominent data scientists. But, it's important for aspiring candidates to know some educational programs only repackage material from other courses, instead of putting forth the time and effort to source new content or hire educators.
"Projects can tell a lot about a person and can help identify the type of company and industry they will be most excited about." -- Russ Ahrens, TekVizor

Potential students must conduct thorough research to determine if it seems like programs of choice have invested in making sure their graduates are ready to excel in the job market. If not, they may be merely capitalizing on the demand a growing and widespread interest in data science has sparked.
In certain cases, students could find working toward a data science career through a degree program gives them access to the most up-to-date material. However, that's likely only true if the professors teaching such programs are staying closely up-to-date on the open source tools and platforms used in the data science community.
Specialized data scientist training helps candidates stand out. The job market is invariably challenging for people vying for high-demand careers, such as data scientists. However, degrees and certifications can help data scientists get noticed.
An infographic published at Analytics-Magazine.org says 58% of people who've received data science certifications make it onto hiring managers' shortlists, versus 35% of people who do not have such accomplishments.
Russ Ahrens, founder and lead recruiter of TekVizor a specialized data science and analytics recruiting company, says that a degree in data science does carry more weight with him when he's recruiting for data science positions.
"It shows they are dedicated to their profession and have decided to continue their formal education to master their craft," he says. "When recruiting for data science positions, especially for junior data scientists looking to make the transition from academia, I look for a few things," Ahrens says. "First, I look at their academic background, degrees, schools attended, and bootcamps."
"Secondly, I look at internships and projects. Projects are really important," he says. "I like to see what types of projects they worked on and completed on their own time. For example, was it a sports data set where they created a neural network model using Python to predict daily fantasy points for NBA players or was is a health care data set pulled from Kaggle where they created great-looking data visualizations using Seaborn or D3.js?  Projects can tell a lot about a person and can help identify the type of company and industry they will be most excited about."
Finally, Ahrens says, he looks for candidates who are able to discuss the pre-processing data work that will be needed to create the model: "If a candidate can clearly explain the steps taken to get the data in the required format before the algorithm is run it's a huge plus in my book."
Granted, aspiring data scientists could receive certifications independently without earning a college degree and work on projects in their free time without schooling, but the competition is fierce. "I know the knock on a degree in data science is the cost and, in the short term yes – it's expensive, but long term, the pro's will outweigh the cons of a data science degree," he says.
Information technology jobs represent some of the most exciting career prospects. A projection of open IT jobs between 2010 and 2020 shows the industry will add more than two million positions.

For people who benefit from extra motivation and resources to get their careers on track, the assistance formal degree programs offer could provide the extra push they need.

In contrast, the individuals who prioritize expanding the size of their data science networks and researching the options without significant outside encouragement may conclude they could have adequate chances to succeed — including by getting certifications — without earning degrees.

Besides the education data scientists need, they need to also possess an assortment of other skills and traits ranging from business acumen to communication skills and a natural curiosity. Self-motivation aids in acquiring them, but some learners may find they're more productive in their career improvement endeavors while enrolled in structured programs.
Academic learning doesn't negate the need for real-world experience. Statistics show half the people working in data science have Ph.D.s. But, even doctorate degrees don't help a person get ahead without a good amount of practical learning thrown into the mix, too. People can also enhance their resumes by working on projects that show their ability to solve data science problems, often outside classroom environments.

Furthermore, if aspiring data scientists go to networking events to meet established data scientists, explore ways to get or give mentorship, and look for ways to put their skills into practice, those things show employers a desire to gain real-world experience that supplements formalized education, even if not part of a degree program. Proactive upskilling through diverse and challenging experiences helps data scientists succeed.
Other degree holders could transition into data science. Numerous perspectives — some of them firsthand — from people in the data science field indicate many employers only require candidates to have bachelor's degrees.
Data science degrees aren't crucial in all cases, especially when individuals already possess many of the traits mentioned above. Indeed, some people only realize their interest in and talent for data science once they are already studying other things. Then, it's especially important for those individuals to supplement any formal coursework towards their degrees with activities that directly relate to data science.
Awareness leads to smart decisions. The information above demonstrates there is no clear-cut answer about whether a person should get a data science degree. Like any type of degree, it is not a guaranteed indicator of success. People have to work hard, make useful connections and show a continual desire to stay abreast of developments in the field.
However, it seems that having a formal degree in data science is something that recruiters may find alluring, and more colleges are starting to offer such programs. At the same time, it's likely that a related degree in computer science or statistical modeling, coupled with the use of open source tools, could also benefit aspiring data scientists.
There are various paths data scientists can take to earn their dream job. The question young professionals must now answer is which path will be best for them.
Never Miss a Beat: Get a snapshot of the issues affecting the IT industry straight to your inbox.
You May Also Like
---