What Does 'Save to Transform' Mean for CIOs?
What Does 'Save to Transform' Mean for CIOs?
Many companies are now pursuing the seemingly conflicting goals of cost reduction, growth, and digital transformation. This has huge implications for CIOs.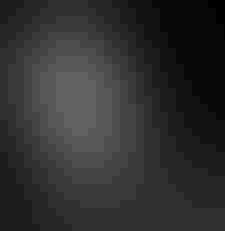 Companies today want it all. According to a recent Deloitte global survey of cost management practices, the vast majority of companies expect positive revenue growth over the next 24 months. Yet cost management remains a global imperative. At the same time, companies in all regions are under intense pressure to invest in transformative technologies such as artificial intelligence (AI), robotics, and cloud that will help them compete effectively in a world increasingly defined by digital innovation and disruption.
This unique situation requires chief information officers (CIOs) to play a larger role in shaping and executing business strategy.
'Save to transform'
Deloitte has been conducting a biennial survey of cost management practices since 2008. According to this year's global survey, which included responses from more than 1,200 global executives and senior business leaders directly involved in cost management, 71% of companies expect to pursue cost reduction over the next 24 months, with an even larger number (86%) expecting their revenues to increase over that same period.
Meanwhile, digital transformation is quickly rising to the top of the strategic agenda. In this year's survey, the top-ranked external risks are digital disruption and cybersecurity, and the top-ranked internal risk is reliability and functionality of information systems.
We refer to this powerful mix of cost reduction, growth, and transformation as "save to transform" because many companies are using their cost savings to help fund investments in growth and transformation.
Cost targets are up, but so are failure rates
Globally, two-thirds of the companies surveyed have cost reduction targets of 10% or higher, and one-third have cost targets above 20%. Unfortunately, 81% of this year's respondents report being unable to fully meet their cost reduction targets (18 percentage points worse than in 2017). Also, two-thirds of the companies that failed to meet their cost targets fell short by 25% or more. Only 4% of companies globally exceeded their cost targets.
Technology implementation is increasing by leaps and bounds
Among the digital technologies covered by our survey, cloud has been the most widely implemented globally (49%), followed by business intelligence (35%), cognitive technologies such as AI and machine learning (25%), and robotic process automation (25%). However, those implementation rates (in-process or planned) are expected to skyrocket over the next 24 months to 47% for cloud, 59% for business intelligence, 63% for cognitive, and 62% for automation.
Digital leaders make a difference
Companies with a designated digital leader, which at many companies either reports to or is matrixed with the CIO, indicate much higher levels of technology implementation. The impact is greatest for automation (222% higher), followed by cognitive (190% higher), and business intelligence (129% higher). Cloud is the least affected (77% higher), likely because it has already been widely adopted, leaving less room for a dramatic increase in the implementation rate.
Implications for CIOs
CIOs operate at the intersection of all three save-to-transform dimensions: cost reduction, growth, and transformation. As such, they need direct and early involvement in each of those areas, with emphasis on architecting effective technology and digital strategies.
In the technology implementation lifecycle, digital leaders typically focus their time and attention on the innovation and pilot/incubation phases, whereas CIOs generally take the lead on large-scale implementation and ongoing operations. And while the innovation phase might get all the headlines, the implementation and operation phases are where most of the real-world value is actually generated.
Digital technologies have the potential to deliver step-change improvements in cost savings and revenue growth. They can also help a company transform its business model and operations -- boosting competitiveness and positioning the company to withstand adverse future events, such as economic downturns and digital disruption. However, those benefits can only be fully realized when the technologies are implemented and operated at scale across the enterprise: a task at which CIOs excel.
Omar Aguilar is the global leader of the Strategic Cost Transformation service offering for Deloitte Consulting LLP, focused on supporting and serving multinationals and local clients across the globe. His areas of expertise include strategic cost transformation, margin improvement, restructuring, turnarounds, and business model transformations. Prior to his current role, he was the Americas Strategy & Operations regional leader. Aguilar has published widely on the topic of sustainable and scalable cost management. He is a frequent speaker and has been a guest lecturer at the University of Pennsylvania's Wharton School of Business, Stanford University's Graduate School of Business, and Carnegie Mellon's Tepper School of Business. He holds bachelor and Master of Science degrees in nuclear engineering from the University of Missouri-Rolla, and a Master of Business Administration (MBA) from the University of Notre Dame.
Never Miss a Beat: Get a snapshot of the issues affecting the IT industry straight to your inbox.
You May Also Like
---