What Google Glass Can Teach IT
What Google Glass Can Teach IT
Google Glass and other easy-to-use wearable devices underscore the importance of user-friendliness in the enterprise.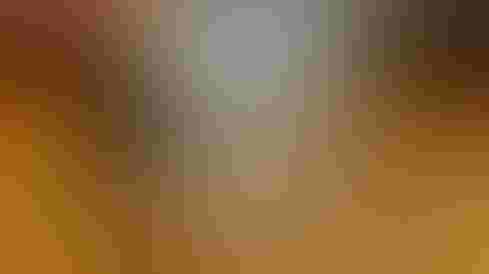 All eyes are on Google as the company readies its Google Glass for market. The eagerly anticipated device -- a wearable Android-powered computer -- is going through extensive testing to make the product both easy to use and non-intrusive. 
To make it work, developers must understand how people use technology for day-to-day activities -- and how Google Glass can fit seamlessly into their lives.
So what does that have to do with corporate IT? More than you might think. Understanding what the user wants is now critical for the success of large, complex IT projects. Success today is not simply a matter of completing a project on time and budget. Rather, successful projects are ones that are embraced by users. To make this happen, developers and IT groups must deliver technology in a way that makes using that application or tool intuitive and rewarding. It's about winning hearts and minds.
[Devices look cool on one's wrist, but it's the software that matters. Read Software Is Key For Wearables In The Enterprise]
Application developers in the consumer space clearly get this -- think of the sky-high adoption rates of an app like Angry Birds, which was downloaded 50 million times in the year after its December 2009 launch. Unfortunately, many in the business applications space don't get it.
The fact is, people have grown accustomed to downloading an app and effortlessly using it. If business applications don't match this level of ease, they simply will not be adopted. And projects will fail to deliver on their business objectives, leading to wasted IT investment dollars.
The primary trend driving this shift is the consumerization of IT. While technology advances in the past were pioneered in the business space and transferred to consumers, that relationship has largely reversed. This change has vast implications, including the move by many companies to embrace BYOD (bring your own devices) policies. Gartner estimates 6% of organizations today rely on BYOD, a figure that is projected to swell to 38% by 2016.
As a result, businesses developing new products need more than programming whizzes. They must bring together programming experts, designers who understand how to enhance the look and feel of a new tool, and behavioral experts to build tools people want to use rather than simply tools they must use.
This can mean having user interface designers and programmers actually work in the user's environment to experience that reality first hand. And delivering one easy-to-use version of a new app or system is not enough -- those products need to be continuously improved just as consumer apps are enhanced over time.
Evidence abounds to prove that technology that is not easily usable will ultimately be rejected. Consider the case of BMW's iDrive, the carmaker's vehicle control system. When the product, with its dashboard LCD display, was incorporated into cars in 2001, it was roundly panned as difficult to use.
Over several years, however, BMW dramatically simplified and improved iDrive. That effort involved an internal competition whereby four initial iDrive concepts were developed, tested directly with customers, and the best features were combined into one system. That product was then evaluated in field tests, which collected information on everything from driving behavior to how the driver's eyes tracked while operating the car. The resulting product, which was shaped by 600 people using a prototype system in a driving simulator, has been widely viewed as a vast improvement over the initial version.
Taking that sort of user-focused approach to any application or IT project is critical. Analysis from research firm the Standish Group shows that in 2012 large projects -- those with over $10 million in labor costs -- failed 38% of the time. For those projects that did succeed, "user involvement" was a key factor that ranked above having skilled resources and project management expertise.
Companies that figure out how to embed user ergonomics into the development process will reap rewards such as robust innovation, revenue and productivity boosts, or reduced costs. 
Property and casualty insurers, for example, have rolled out mobile apps that eliminate steps for adjusters visiting with customers to get information on claims for a car accident. And because those systems were so straightforward, some of the work has moved from adjusters to consumers. So now customers can use an app to send in photos of their car in cases of minor damage, a change that eliminates the need to see an adjuster or take a car into a dealership. 
By most accounts, Google Glass aims to take this focus on user ergonomics to a new level. It will blur the line between the individual and the device. With the tap of a finger or the utterance of a simple voice command, users will be able to call up maps, make a phone call, or take a picture. And Google is paying great attention to making the device lightweight and comfortable, emphasizing its utility while minimizing its physical profile.
Certainly corporate tools and applications harness lots of data and often involve complex algorithms. But they must be simple and accessible to users. Google knows that people will reject a device that is difficult to use. Corporate IT needs to wake up to the same reality.
Engage with Oracle president Mark Hurd, NFL CIO Michelle McKenna-Doyle, General Motors CIO Randy Mott, Box founder Aaron Levie, UPMC CIO Dan Drawbaugh, GE Power CIO Jim Fowler, and other leaders of the Digital Business movement at the InformationWeek Conference and Elite 100 Awards Ceremony, to be held in conjunction with Interop in Las Vegas, March 31 to April 1, 2014. See the full agenda here.
Never Miss a Beat: Get a snapshot of the issues affecting the IT industry straight to your inbox.
You May Also Like
---