What I'm Looking Forward to at Interop ITX 2018
What I'm Looking Forward to at Interop ITX 2018
An IT professionals maps out his tour of Interop ITX, coming up in two weeks.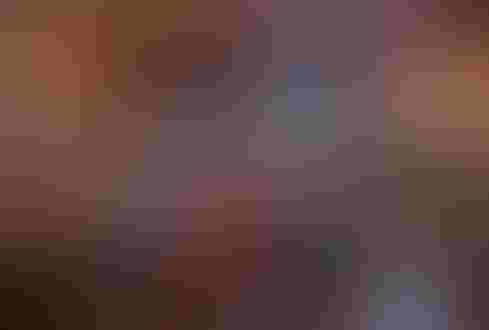 There's nothing quite like a tech conference on the Vegas strip. Not only do we get the fun and excitement of Las Vegas gambling, food and nightlife, we also get the opportunity to meet with industry leaders, other enterprise IT professionals, and the InformationWeek editorial team. Interop's focus is on how to solve real-world business problems using the latest technology. It's a fantastic format for thinking about how we can apply this technology in our workplaces back home.
This will be my second year attending Interop ITX and I'm even more excited than the first. What will I be up to this year? Read on to find out.
First, I want to point out that I regularly attend technology-focused conferences throughout the year. Some are far larger than Interop, others are smaller. Yet, Interop has bubbled to the top of my list for several reasons. Because it's the only vendor-neutral conference I attend, the sessions and tracks allow me to break free from constantly focusing on how to solve problems using single-vendor solutions. Instead, Interop sessions, workshops and keynotes let me focus on the business problem, regardless of the underlying vendor hardware and software. The conference helps me look at technology in a completely different light compared to what I'm used to.
Another reason I prefer Interop to other conferences is that it is "right-sized" for the topics that it covers. Massive conferences with tens-of-thousands of attendees lack a certain intimacy. Interop is far more intimate and encourages attendee interaction while in workshops, demonstrations and on the business hall floor. Fully engaging with technology leaders, presenters and other like-minded professionals is the key to getting the most out of this conference.
That said, when I set about filling out my own agenda for Interop, I found myself somewhat conflicted. On one hand, my core fields of interest are IT infrastructure and security. Thus, my first thought was to simply choose a specific technology track and attend as many sessions as possible within it. Yet, while I was browsing all the other stellar sessions and workshops in tracks such as cloud, data and analytics, and DevOps, I decided that my personal preference would be to split my time and attend sessions across multiple tracks of interest. It will take an extra brain power to jump from one subject to another, yet I think it will be worth it in the end.
Another can't-miss part of Interop are the keynote sessions. I really like that Interop places their keynotes in the middle of the week so that the majority of attendees are able to make it. The speakers this year come from a wide spectrum of tech companies and public/private sector organizations. Topics include conversations surrounding the current state of enterprise IT, predictions on the future of IT, and how to create an equitable workplace where employees can thrive.
If I'm not in a session or keynote, you'll likely find me wandering the business hall talking to the various vendor exhibitors about the latest IT products and solutions. Here, I get to "talk shop" and get some hands-on experience with emerging technologies from top-tier enterprise IT vendors. Within the business hall this year, I'm also excited to listen in to IoT-focused presentations at the IoT Theater.
Finally, no Las Vegas conference would not be complete without some fun and relaxation. This year's Interop includes a ton of special events. Early birds will enjoy the VFIT runs and yoga sessions. Others (like me) can partake in the evening festivities like the booth crawl and ITX party at Brooklyn Bowl. No matter how you like to unwind, Interop ITX offers it. I am excited for the conference and look forward to seeing you all there!
Never Miss a Beat: Get a snapshot of the issues affecting the IT industry straight to your inbox.
You May Also Like
---