What it Takes to Succeed in Tech; Lessons from an Accidental CTO
What it Takes to Succeed in Tech; Lessons from an Accidental CTO
To really find success in business, let curiosity lead you and never stop learning.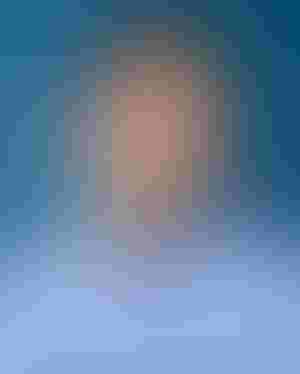 I never aspired to have a big career and I never dreamt of being a CTO. As a teen, all I ever wanted to be was a pilot in the Indian Air Force. I tried a few times to get into the National Defense Academy, but I did not qualify. My journey to chief technology officer of a Fortune 500 company was not a perfectly orchestrated path. Instead, it was made up of many small steps. Here are a few lessons I've learned along the way.                                                                                                                                                                                                                                                                                                                                                                               
Follow your curiosities
In building a career in technology, or any industry for that matter, there is no single formula for success. One thing that is a necessity, though, is to follow your own curiosities and passions.
Throughout my childhood, I learned through tinkering, repairing and making things. In my first year of college, my father gave me the option to spend some money he had saved for me on either a motorcycle or a computer. Guess what I chose?
A computer.
In my mind, I could borrow a motorcycle all day from my friends in exchange for 30 minutes of computer time. As one of the few people in my community with a computer, I started programming and within a year, I had learned multiple programming languages. As my curiosity grew, writing software wasn't enough to keep me occupied, so one day I decided to open the computer and look around, I began to pull things out, then put them back in and it would still work. This interest led to me midway through engineering school making and selling computers. I started buying parts and selling computers. That is how I developed a passion for computer science.
Today, in my role at PayPal, I treat every interaction, whether it is with my CEO or a new college grad, as a learning opportunity. You should always be increasing your Sigma on what you know.
Following my passions and curiosities has helped shape my career for the better, and by adhering to this philosophy I've been able to keep up with the ever-changing technology environment. Curiosity has been the force multiplier for me.
Embrace every opportunity to lead
For many in the early stages of their career, it can take some time to understand the benefits of supporting people around you in their professional growth and shifting from the mindset of "competing" with colleagues to working together as a team. I've learned first-hand that not only does a group of people working together produce better results, but it can also be a source of great satisfaction.
I'll be the first to admit that when I first started as a manager I didn't always know what I was doing. Looking back, I probably wasn't very good at it! But, within a year, I knew that was my path, and through the years I have fluctuated from managing as few as three people to more than 1,800.
There have been many things I've had to learn as a leader, from making sure I'm aware of the day-to-day 'ground war' with my teams, to acting as a sponsor and mentor for my employees. To this day, I continue to learn leadership lessons, and my focus is now on building the most amazing team possible and passing on my knowledge as best I can.
So, as a once reluctant leader, I implore those starting out in their career to embrace being part of a team and to enjoy the opportunity to help others grow. You have trust your teams enough to give them autonomy and accountability, which leads to growth.
Confidence is cumulative, but it's not always a straight path
I've had so many once-in-a-lifetime opportunities where risk taking was a requirement to succeed, and in turn it was a requirement for growth. Tough lessons are great teachers.
The fact is, most people struggle with confidence, particularly early in their career. No one is born with confidence, it's a cumulative trait that grows over time. I know from personal experience that many people I went to school with don't recognize me when I display confidence as an executive leader, but it's something that's been developed over many years.
For aspiring leaders, it's important to remember that you will never magically wake up one day confident in everything you do. Instead, the experiences (good and bad) that you go through during your career give you the self-belief to take risks and achieve great things.
The world will conspire with you, if you ask
Even if you think you work best on your own, asking others for help is one of the best routes to success. And sometimes, that advice is not what you want to hear – but it takes an outside perspective to give you the push you need to take that leap. Taking that leap has given me some of the best of the best career experiences in my life. Never let the shield of ego keep you from taking on smart risks and learning from new experiences. The world can become your coach - if you let it.
These lessons have been critical for me to successfully navigate the journey from a curious kid in India, to a CTO. And I can't wait to see what's in store on the path ahead.
Sri Shivananda is Chief Technology Officer at PayPal.
Never Miss a Beat: Get a snapshot of the issues affecting the IT industry straight to your inbox.
You May Also Like
---