Will Remote IT and Gig-based Teams Lead the Future of Work?
Will Remote IT and Gig-based Teams Lead the Future of Work?
An assessment of projects managed by Gigster show increased interest among enterprises to use for-hire expertise.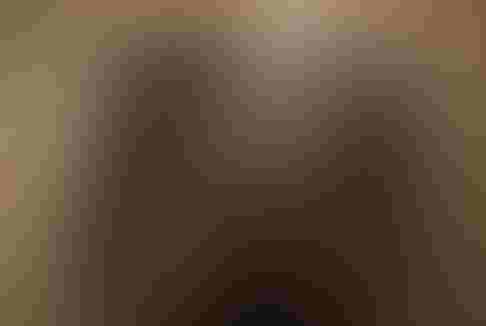 Image: Tierney - stock.Adobe.com
Coping with quarantines pushed many enterprises to adopt remote IT operations, furthering a trend that may expand the gig economy. Even as organizations weigh returning to the office the potential remains for continued use of IT professionals not on the premises. Gigster, which connects tech teams online with companies looking for skilled expertise, asked Constellation Research to study and assess 190 projects that were managed on its platform in 2018 and 2019.
The results of the analysis were collected into a report that presents changing perspectives among enterprises and other companies when it comes to using "gig" workers for IT projects. All the projects in the analysis had remote teams composed of enterprise employees as well as freelancers.
Chris Keene, CEO of Gigster, says the report shows some trends in IT project management that might be accelerated by this year's widespread shift to remote operations. "Last year, most large companies that we talked to felt that remote work was something they would do infrequently for certain kinds of experts and projects," he says. Those companies maintained that their core work would remain with on-prem teams. "That means access to jobs is literally gated by where you live, who you know, and where you went to school," Keene says. "It has relatively little to do with your demonstrated capacity to do the work."
The analysis of Gigster projects posits that the remote teams were more efficient, lower risk, and had greater satisfaction among team members than comparable projects conducted on premise, he says. Adding freelancers to IT teams could augment agile efforts, Keene says, by going beyond focusing the methodology on tasks. "There is no agility around teams," he says. "That is the broader trend here." Keene says the assessment implies that distributed teams can have more diverse experience and greater access to the precise talent needed for projects. "That's a better way to run software development projects," he says.
Such a perspective could raise concerns about long-term job security among in-house teams if enterprises move more projects to gig hires. Keene says his company encourages enterprises to treat their employees more like gig workers, offering them more varied experiences and the ability to work on projects that speak to their passions, not just based on where they live. "Don't just park people on to a project for a long period of time and expect them to be happy," Keene says.
On the flipside, he says, gig workers and freelancers want more predictability and benefits, as seen with recent laws introduced in states such as New York and California. Keene says if organizations could bring in outside experts when they do agile projects or a retrospective, it could serve like a second opinion to systemically improve efficiency and reduce risk.
Gigster is not alone as a platform for connecting freelance and remote tech professionals with companies. For example, developer and designer community Topcoder offers its members a way to showcase their talents to draw the attention of organizations seeking their skills. Recruiting platform PowerToFly connects companies with women in tech and other sectors.
Companies engaged in digital transformation might seek freelance IT professionals to augment their teams. Keene believes such organizations could go through cycles on that path, which may lead to repeated need for such expertise. "Businesses are going to have to constantly invest in new digital ways to stay close to their customers," he says. Such technology investments could also make employees more productive. "I don't think that ever stops. That is the essence of digital transformation."
For more content on remote IT and the future of work, follow up with these stories:
10 Tips for Managing a Remote DevOps Team
Office Everywhere: Remote Work Going Forward
Never Miss a Beat: Get a snapshot of the issues affecting the IT industry straight to your inbox.
You May Also Like
---