Windows 10: Free Upgrades, Spartan Browser & Holographics
Windows 10: Free Upgrades, Spartan Browser & Holographics
Microsoft said its developers consulted 1.7 million Windows Insiders, who delivered 800,000 pieces of feedback on more than 200 topics regarding the new OS.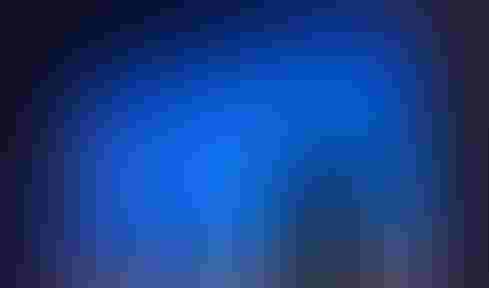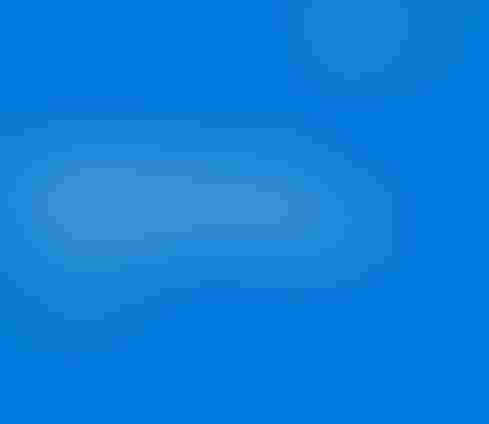 Windows 10: 7 Predictions Of What's Next
Windows 10: 7 Predictions Of What's Next (Click image for larger view and slideshow.)
Microsoft executives discussed how a slew of new Windows 10 features will operate across PCs, tablets, laptops and smartphones … and casually announced its foray into holographic technology -- during an event at the company's Redmond, Wash., headquarters on Jan. 21.
It's clear that Microsoft understands its Windows 8 OS was not well received, and it's working to bring a more seamless, personalized computing experience to enterprises and homes. To do this, developers consulted 1.7 million Windows Insiders, who delivered 800,000 pieces of feedback on more than 200 topics regarding the new OS, according to the company.
Terry Myerson, executive vice president of Microsoft's operating systems group, kicked off the day's presentations with the news of free upgrades. For the first year that Windows 10 is available, Microsoft will provide a free upgrade to the OS for all devices running Windows 7, Windows 8.1, and Windows Phone 8.1, said Myerson. Windows 10 will be available as a service, and Microsoft will keep it current for the supported lifetime of the device it's running on.
Windows 10 offers Windows 7 fans a more familiar experience than Windows 8 did. In addition to a new notifications bar, users will be happy to see the return of the Start menu, which is available in the traditionally small view, or in full-screen view.
[10 Real Reasons Microsoft Skipped Windows 9]
The new Continuum interface will provide a single platform across all devices and is designed to allow users to seamlessly transition from tablet to PC mode by attaching the keyboard and mouse.
Additionally, Windows 10 PCs will live-sync with Windows 10 mobile devices. The universal app platform offers the "mobility of experience" for users; all apps will perform similarly no matter which Windows device is being used.
Cortana played a major role at the Jan. 21 event. Microsoft's spoken-voice competitor to Apple's Siri will join the Windows 10 desktop with new features that enhance PC functionality. Cortana can search within a device's hard drive for specific documents, send emails, play or pause music automatically, and display notifications or photos.
The mobile version of Windows 10 features customized background images, grouped app lists, and additional features to the Action Center. Users can sync notifications for desktops and PCs, adjust the keyboard size to type with one hand, or speak to type. As predicted, the Windows 10 mobile OS will feature mobile-enhanced versions of Word, Excel, Powerpoint, and Outlook. The universal touch-first apps will also be available across devices.
Microsoft also confirmed the development of a new browser, code-named Project Spartan, which will be available for PCs and mobile devices. Features include an enhanced note-taking mode in which users can write on webpages then save and share them, a reading list that becomes part of the core browsing experience on all devices, and Cortana.
Gamers will be happy to know that Microsoft is also taking steps to make games more personal and social. The new Xbox app for Windows 10 will let gamers stream and play games on PCs, as well as save and share video clips from game-play.
Microsoft saved two big surprises for the end of its event. The first, Microsoft Surface Hub, is an 84-inch display that lends itself to meetings and brainstorming sessions. The multi-functional touch screen is designed to allow users to connect with remote team members, move and mark screen content, and share meeting notes with participants.
[Office 365 is getting an upgrade: Microsoft Buys Equivio]
The second, and arguably most exciting of the day's announcements, is "Windows Holographic," a project intended to deliver holographic computing through Windows 10.
Using the see-through high-definition Microsoft HoloLens headgear, users can interact with holograms surrounding them. The gear contains advanced sensors to capture environmental details, high-end CPU and GPU, and HPU (holographic processing unit). The holographic chip understands the wearer's movements and voice, and displays holograms in midair or on physical objects.
"We invented the most advanced holographic computer the world has ever seen," said Alex Kipman, technical fellow in Microsoft's operating systems group and head of Windows Holographic. Users can interact with the Windows 10 HoloStudio app to create 3D objects by means of voice and motion.
Attend Interop Las Vegas, the leading independent technology conference and expo series designed to inspire, inform, and connect the world's IT community. In 2015, look for all new programs, networking opportunities, and classes that will help you set your organization's IT action plan. It happens April 27 to May 1. Register with Discount Code MPOIWK for $200 off Total Access & Conference Passes.
Never Miss a Beat: Get a snapshot of the issues affecting the IT industry straight to your inbox.
You May Also Like
---