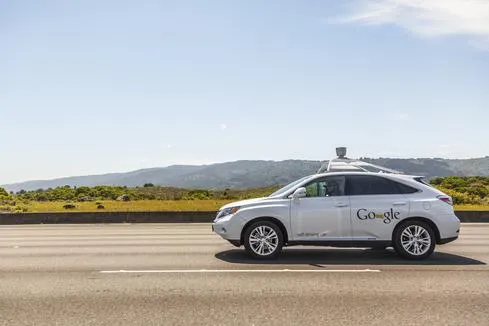 Google, Tesla, Nissan: 6 Self-Driving Vehicles Cruising Our Way
(Click image for larger view and slideshow.)
Just in time for the winter months in North America, Ford is starting to test its self-driving vehicle technology on roadways slick with snow and ice. It's an industry first and another part of the carmaker's journey toward fully operational autonomous vehicles.
The company uploaded a short video to YouTube featuring footage of Ford's self-driving fleet of Fusion sedans cruising the wintery roads of Michigan.
"We're here in Michigan. There's a lot of winter here. We're used to the conditions changing very rapidly," Greg Stevens, Ford's global manager of driver assistance and active safety research, said in the Jan. 8 video. "As humans, we understand that and we know how to deal with it, and we need to make sure that our autonomous vehicles can also deal with those situations."
Stevens explains that by using complicated algorithms tied to powerful computers, coupled with 360-degree sensors that constantly monitor the vehicle's environment, Ford engineers can train a car to conduct evasive maneuvers when needed.
"In the real world you don't always have the perfect sunny weather, so we feel that it's important to test in weather like snow, and not only do the testing but understand how the system performs," Randy Visintainer, director of autonomous vehicles and controls at Ford, explained in the video. "[We want the public] to know we are looking at these conditions, and we're looking at how to make our systems robust to these kind of weather conditions."
The technology Ford is using to help pilot self-driving cars, LiDAR (Light Detection and Ranging), uses light in the same way a bat or dolphin uses sound waves, and can bounce infrared light off everything within 200 feet to generate a real-time 3D map of the surrounding environment.
[Read what GM's CEO had to say at this year's CES expo.]
This advanced form of infrared light sensor keeps the car on the road even when its painted lines are covered in snow. That ability is necessary if autonomous vehicles are ever going to be adopted outside the Sun Belt.
Over in California, where wintry road conditions are less of a concern, Ford announced fully autonomous Fusion Hybrid sedans will be taking to California streets next year, following the company's enrollment in the California Autonomous Vehicle Tester Program.
In December, the Golden State's Department of Motor Vehicles (DMV) released draft autonomous vehicle deployment regulations -- the next step toward allowing the public to operate self-driving cars on California roads in the future.
The regulations, which the DMV released on Dec. 16, will establish the requirements that manufacturers must meet to certify that their autonomous and self-driving vehicles have been successfully tested, meet certain safety requirements, and are ready for the general public to operate on public roads.
As more states and businesses, including Daimler, Nissan, Tesla, Google, and (most likely) Apple, devote more money and research to self-driving cars, the concept is moving closer to reality, and fostering interesting partnerships.
Last week, GM shared news of its partnership with Lyft. As part of the long-term collaboration, GM will invest $500 million in the ride-sharing service.
The goal is to build an integrated network of on-demand autonomous vehicles in the US by combining GM's auto technology expertise with Lyft's background in providing ride-sharing services.
**Elite 100 2016: DEADLINE EXTENDED TO JAN. 15, 2016** There's still time to be a part of the prestigious InformationWeek Elite 100! Submit your company's application by Jan. 15, 2016. You'll find instructions and a submission form here: InformationWeek's Elite 100 2016.