Google's impressive mapping technology allows users to find their way all around the world, but the users of the company's Map Maker have landed the search giant in hot water.
For some people using Google Maps in the Washington area, typing in a racial slur aimed at African Americans will automatically direct them to the White House, The Washington Post reported.
In addition, typing in two specific offensive terms will also direct users to the White House.
"Some inappropriate results are surfacing in Google Maps that should not be, and we apologize for any offense this may have caused," a Google spokesperson told Business Insider. "Our teams are working to fix this issue quickly."
Despite Google's claims to be working on resolving the offending search terms, a quick check on the Maps app reveals the matter has not yet been fully dealt with just yet.
The incident comes in the wake of Google's decision on May 12 to temporarily disable editing on Map Maker while the company continues to work towards making the moderation system more robust.
Google noted that users will be able to edit business listings by clicking on the "Suggest an edit" and "Add a missing place" links on the new version of Google Maps on the desktop and on the Google Maps mobile app.
"We are considering all options that will help us turn on editing as soon as possible, and we will keep you posted on the progress we make," Pavithra Kanakarajan, product manager for Google Map Maker, wrote on the company's blog. "We are working to resume editing on Map Maker as soon as possible."
While the flap has caused Google some embarrassment, there's a lesson to be learned here for IT and CIOs, namely that no matter how good your creation and your technology are, once you open something up to the wider Web, it leaves your control to some extent. It's best to be vigilant and to make sure that your company has clear guidelines when it comes to security, privacy, and how data is used.
This is the second time in as many months that Google has had to apologize for a user abusing the Map Maker tool. In April, a user on Hacker News spotted what appears to be the Android logo urinating on an Apple logo in satellite view at coordinates in Pakistan.
Another message found nearby makes a statement, in big white block letters with a frowning face, offering a pointed critique of Google's review policy.
"We're sorry for this inappropriate user-created content; we're working to remove it quickly," Google's Mara Harris apologized in statement emailed to The Washington Post following the incident. "We also learn from these issues, and we're constantly improving how we detect, prevent and handle bad edits."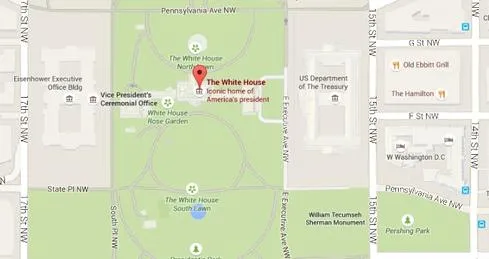 On the more helpful side of things, Google also announced updates to Maps with new traffic alerts to help users avoid jams this holiday weekend.
[ Read about Google's problems in Europe.]
Now when users input a destination, they will get an explanation of upcoming traffic conditions that helps them identify the quickest route and gives them a heads up if congestion lies ahead.
Maps will also tell users how long they'll be stuck in traffic, and provide options for alternate routes. It will also explain why one is recommended -- whether because it's the fastest or because it avoids an incident.
[Did you miss any of the InformationWeek Conference in Las Vegas last month? Don't worry: We have you covered. Check out what our speakers had to say and see tweets from the show. Let's keep the conversation going.]