4 Health IT Themes To Watch At HIMSS13
4 Health IT Themes To Watch At HIMSS13
Interoperability challenges, patient experience, mobile technology will be in spotlight at annual health IT conference.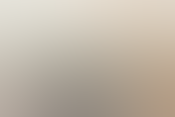 1 7 Portals Powering Patient Engagement

7 Portals Powering Patient Engagement(click image for larger view and for slideshow)
The annual Healthcare Information and Management Systems Society (HIMSS) conference kicks off Monday in New Orleans. About 35,000 people are descending on the Big Easy for the largest health IT event of the year, featuring about 1,200 exhibitors and 300 educational sessions.
As usual, attendees will get updates on the direction of health IT policy from the U.S. government's Office of the National Coordinator for Health Information Technology (ONC), in the form of a keynote Thursday from national coordinator Dr. Farzad Mostashari and several other ONC-led sessions. There is sure to be plenty of talk about electronic health records (EHRs) and the Meaningful Use incentive program.
Also on the minds of CIOs are the conversion to ICD-10 coding in the next year and a half, as well as implementation of various aspects of the Patient Protection and Affordable Care Act.
[ Lack of standardization is delaying commercial applications for home monitoring devices. Read Patient Engagement Key To Better Health: AHRQ Report. ]
Those are the obvious subjects, but there are plenty of other issues emerging or lingering in health IT. In an interview with InformationWeek Healthcare at HIMSS headquarters in Chicago last week, HIMSS CEO H. Stephen Lieber discussed some of the other topics his organization is highlighting at the annual conference, as well as themes he expects to emerge. Here are four trends to watch for:
1. EHR-Device Interoperability.
Much of the recent angst about EHR efficacy has stemmed from the slow pace of connecting disparate information systems at different healthcare organizations and even between inpatient and ambulatory departments under the same roof. But, as HIMSS and other groups, including the U.S. Food and Drug Administration, discussed last fall, it's even more complicated than that: a new generation of "smart" medical devices and monitors is producing electronic data, and EHRs generally are not equipped to handle that output. Even if they are, the links are not there yet.
"It is much more complex from a technological standpoint than getting two electronic applications in a common format with the technical framework between them for them to share data," Lieber said about EHR-device interoperability. Information coming out of medical devices has to be formatted properly, as does the EHR to be able to accept and process such data, he noted.
The Interoperability Showcase, a regular feature on the HIMSS show floor, this year will feature a demonstration of connectivity between medical devices and clinical information systems, but the technology still is in the testing stages. Unlike pretty much every other aspect of the Interoperability Showcase, this demonstration will not be using "live" patient data. "It's a demo. This is what's possible. This is how can it be done. It doesn't reflect active products on the market," Lieber said.
When interoperability between devices and EHRs becomes widespread, it could go a long way to alleviate the nursing shortage by making nurses and other clinicians more efficient because they no longer will have to engage in laborious data transcription from medical devices.
"This is what technology does. It makes people more efficient because they can rely upon technology doing things that we did manually before. It very much can have an impact on nursing shortages, physician shortages in remote areas, rural areas, and inner-city areas," Lieber said.
"There's a tremendous amount of improvement with the workforce that is possible and isn't possible any other way. You simply can't make nurses more efficient, more productive without some new tools. Otherwise, you're just left to ask them to work more, work harder, work faster."
2. Patients As Consumers.
The idea of patient-centeredness is not new, nor is the idea of empowered patients. But neither concept is widespread -- yet. As accountable care takes hold, healthcare providers necessarily will have to pay more than lip service to improving the patient experience, including medical outcomes.
"Finally, the American healthcare system is starting to pay attention to and take seriously the idea of patient-centered care. People have talked about it for a generation," Lieber said. With this in mind, HIMSS13 will feature a three-session forum on patient engagement.
Patient engagement is about more than just patient satisfaction scores and ratings, Lieber said, and it stretches beyond the walls of the hospital or clinic. "It's looking at how technology enhances the patient experience and the healthcare consumer experience," Lieber said. "[It means] actually doing things that make it easier on the healthcare consumer before they're in an institution and being a patient, absolutely."
The HIMSS chief said healthcare providers have not always made things easier on patients, largely because consumers still are not asking for it. "As consumers we're not there yet in terms of saying, 'I'm not going to go to you if you don't do these things,'" according to Lieber.
"We as consumers still aren't demanding of our healthcare like we ought to. When I think about obtaining results, most physicians still make you go to the office to get the results on paper. They don't post them online," Lieber said. Scheduling also is an inefficient, inconvenient manual process, taking place on the phone more often than online.
Online consultations would be "a huge efficiency," Lieber added, if only physicians could be reimbursed for their time.
3. Mobile Goes Mainstream.
In December 2011, HIMSS launched its mHIMSS project and later purchased the annual mHealth Summit from the Foundation of the National Institutes of Health. Last year, for the first time, the HIMSS conference included a mobile track.
"There is still some unique audience there," Lieber said of mHIMSS. "On the other hand, we are also integrating mHIMSS into the HIMSS13 event because you really can't fully separate mobile health and mobile technology" from other aspects of health IT.
How integrated? Dr. Eric Topol, director of the Scripps Translational Science Institute at Scripps Health in San Diego, and a well-known advocate of mobile and wireless technology in medicine, is keynoting Tuesday morning.
Sprint CEO Dan Hesse was the keynote speaker at HIMSS in 2010, talking plenty about telemedicine and wireless connectivity, but a sure sign of a maturing conference topic is the presence of end users rather than vendors as speakers. Topol, author of The Creative Destruction of Medicine, is very much the user of cutting-edge technology, as he demonstrated to a mainstream audience on NBC's "Rock Center with Brian Williams" in January.
Topol has been called a "rock star of science" by GQ magazine. He commanded the stage at TEDMED in 2009, famously dropping his stethoscope into a trash can on stage. "It's not only using what we'll call mobile-type devices, but he's also on the forefront of innovation in general," Lieber said.
Meanwhile, the specialty program "HIT X.0: Beyond the Edge," which featured a lot of mobile technology as a standalone adjunct to the HIMSS conference the past two years, is more integrated into the main event this time.
"We still call it out because there is so much technology and activity that falls into more routine, status quo [processes]," Lieber said. "The heavy lifting of healthcare technology is still vested very much in applications, systems, and activities that have been around for a few years, but the movement towards some of the cutting-edge technologies, the approaches used by people focused on mobile technologies, mobile applications -- that really is becoming more mainstream."
4. Global Health.
HIMSS13 includes a new program, the Global Health Forum, featuring speakers from the U.S. Department of Health and Human Services (HHS), the U.S. Agency for International Development (USAID), and the World Bank discussing public-private partnerships related to global health initiatives.
Former President Bill Clinton, he of the Clinton Global Initiative and the recently introduced Clinton Health Matters Initiative, is due to deliver a keynote on Wednesday. Lieber said he did not know exactly what Clinton would be speaking about, but a Verizon Communications press conference about health information exchange, scheduled for Monday afternoon, will feature Clinton Health Matters Initiative CEO Ginny Ehrlich.
Verizon already is a partner in the Clinton Health Matters Initiative, supporting technologies such as remote, home-based patient monitoring and systems to alert doctors when patients with chronic diseases need medical interventions. The initiative is meant to close health disparities between different socioeconomic, racial and ethnic groups in the U.S. and abroad.
HIMSS itself has taken a more global focus in recent years, branching out to Europe, Asia and the Middle East.
Never Miss a Beat: Get a snapshot of the issues affecting the IT industry straight to your inbox.
You May Also Like
---