6 Questions On GM's Bankruptcy For CIO Ralph Szygenda
6 Questions On GM's Bankruptcy For CIO Ralph Szygenda
Szygenda anticipates changes to the IT budget and outsourcing contracts worth billions of dollars, while lifting the "historical weight of our heavy balance sheet."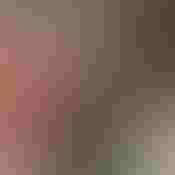 Szygenda: We will ask more of our outsourcers
General Motors filed for bankruptcy on Monday, reporting a debt of $172.8 billon. GM plans to use $50 billion in government loans to launch a leaner, more competitive company within the next three months, which includes ridding itself of unsuccessful brands and shuttering some factories.
On Wednesday, InformationWeek conducted an e-mail interview with GM CIO Ralph Szygenda to learn how the bankruptcy filing and subsequent restructuring will impact the company's vast IT infrastructure and investments.
GM's IT budget will likely change, Szygenda said, with more money going to help with the restructuring and into software involved in process changes. Not surprisingly, IT investments related to shrinking parts of the company will be slashed. GM's IT outsourcing partners also should expect changes to their contracts with the automaker, with some likely to see their contracts dwindle in size, if they're related to parts of the business that GM is reducing or closing.
In 2006, Szygenda awarded about $7 billion in multiyear IT contracts to Capgemini, Hewlett-Packard, EDS, and others, and earmarked another $7 billion or so for additional contracts in the following five to 10 years. Szygenda says he'll expect "even more" from his IT partners during the restructuring, while adding that contracts were written to allow "adjusting" for business changes.
On a positive note, the bankruptcy should allow GM to make some IT investments that previously may not have been possible, Szygenda indicated, because of the "historical weight of our balance sheet."
The full text of InformationWeek's interview with GM follows:
InformationWeek: In a June 1 letter to employees, CEO Fritz Henderson said the restructuring will allow GM to become a "leaner, more customer-focused, more cost-competitive company." What role will IT play in helping GM meet these three goals?
Szygenda: Over the last decade, IT has been implemented to give GM the flexibility to do whatever the business desires. I believe that Fritz will expect to leverage this environment to implement any restructuring quickly and be the foundation for any process changes to better service customers and be more competitive.
InformationWeek: Is the bankruptcy and reorganization going to impact your IT budget? If so, how?
Szygenda: The answer is probably yes. IT investment for restructuring and process change applications will increase while cost will decrease for areas being closed or reduced.
InformationWeek: Do you anticipate any reordering of technology and/or investment priorities? For example, is there greater need for systems to help with compliance requirements given the federal government's role in the restructuring of GM?
Szygenda: There will be reordering based upon any new business process changes and additional restructuring. Existing systems meet any compliance requirements. InformationWeek: GM has well-established IT outsourcing partnerships with HP/EDS, Capgemini, Wipro, and others. How will these partnerships change as the result of the restructuring? Will you be asking different things of these partners? Is there an opportunity to rethink or renegotiate any of these contracts to better suit GM during and after the restructuring?
Szygenda: We continually modify priorities of our outsource partners to meet real-time business changes. Clearly, we will be asking even more of them as we go through present changes. Our contracts have been written to permit adjusting to business-size changes.
InformationWeek: The bankruptcy, in some respects, gives GM a fresh start financially. How will that help you leverage IT to make the company more competitive in global markets, including the United States?
Szygenda: Clearly, the historical weight of our balance sheet has affected what investments we could make over the years that I have been with GM. Being fully competitive from a balance-sheet perspective will let us make the correct investments such as in IT to create the right products and experience for our customers and do it quickly in the U.S. and other parts of the world.
InformationWeek: Is your manufacturing IT infrastructure set up in such a way that GM will be able to make rapid transitions to address production for alternate or new markets? If not, what needs to be done to make GM more nimble for new opportunities?"
Szygenda: I believe we have a flexible manufacturing IT infrastructure to meet whatever product or market direction. An example is the growth of GM's business in China over the last decade.
In summary, we clearly understand the support that President Obama, the U.S. taxpayers, as well as other governments and citizens are giving GM. Our goal is to leverage this new start to create the company that our present and future customers will see justifying this support. The IT is in place to let this happen.

Virtual Interop offers a comprehensive, integrated view of the most important technology initiatives you need today to sustain your business' competitive advantage. It happens June 16. Find out more and register.

Never Miss a Beat: Get a snapshot of the issues affecting the IT industry straight to your inbox.
You May Also Like
---