6 Ways To Turn Your iPad Into A Laptop
6 Ways To Turn Your iPad Into A Laptop
Apple says it won't make tablet-laptop hybrids, but these add-on products will turn your iPad into a work-friendly machine. Apple CEO Tim Cook said this week that he has no plans to introduce an iPad that can transform into a laptop, and he took a swipe at such hybrids from Microsoft and partners when he called them an ungainly cross between "a toaster and a refrigerator."
But just because Apple doesn't intend to release an iPad hybrid, that doesn't mean you can't produce your own, DIY version--with a little help. There are a number of aftermarket solutions available that, when combined with Apple's own wireless technologies, give the iPad the look and feel of a laptop. Here's an overview of some of the more interesting ones in what's sure to be a growing market.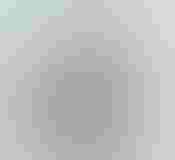 Logitech Zagg Keyboard Case
(click image for larger view)
Logitech Zagg Keyboard Case
1. Logitech Zagg keyboard case. Logitech has partnered with accessories maker Zagg to create iPad protective cases that embed a stand and keyboard. The latest case from the duo, for the new iPad, features aircraft-grade aluminum with an anodized finish to match the tablet's exterior. The keyboard synchs with the tablet through iPad's Bluetooth radio. Logitech and Zagg also make keyboard cases for the original iPad and iPad 2 (pictured). The whole setup will add about 12 ounces to your iPad.
2. Brydge iPad Laptop. Brydge is a startup that's building capital through the Kickstarter crowdfunding site, and given that it's already amassed $187,000 in funds through 892 backers, it appears to have a winner. Its iPad laptop solution is an Apple-logoed clamshell with keyboard and speakers on the bottom half and an empty frame on top, into which the iPad snaps. Both halves are linked by a patent pending hinge. The solution makes the iPad appear to be a real laptop, and, according to the builders, Brydge's casing is "machined and anodized so that it matches the look and feel of the iPad precisely." A pledge on Kickstarter of $250 or more will get you a unit.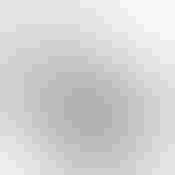 Belkin Keyboard Folio
(click image for larger view)
Belkin Keyboard Folio
3. Belkin Keyboard Folio. Belkin's line of combination Bluetooth keyboard/backrest folios for the iPad provide a fast and light way to get your iPad into a laptop configuration. These feature Belkin's TruType keys, which the company says mimic the size and responsiveness of a full, laptop keyboard as opposed to "flimsy rubber keyboards." The keyboard can also be tucked away so that the Folio functions in stand-only mode. Belkin says battery life for the system is 60 hours.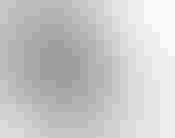 Origami Workstation
(click image for larger view)
Origami Workstation
4. Incase Origami Workstation. One of the more elegant setups we've seen, the Origami Workstation is, according to Incase, "inspired by the Japanese art of paper-folding." Indeed, the unit can fold so that the iPad rests either horizontally or vertically, and the keyboard itself can be tucked away when not in use. The product does not come with a keyboard, but it accommodates a wide range of iPad-compatible wireless units from a number vendors. 5. TouchFire Screen-Top Keyboard. This may be the most unique solution for adding some laptop-like performance to the iPad. Invented by a pair engineers and with patents pending, the TouchFire is a keyboard mat that sits on top of the iPad's virtual keyboard. The goal is to improve tactile feedback for the user--for faster and more accurate typing. But what really ups the cool factor is that you can perform other touch gestures, like pinching and swiping, directly through the TouchFire. Another effort that's being crowdfunded through KickStarter, it's attracted more than $200,000 from more than 3,000 backers so far. A $45 pledge gets you a unit on pre-order.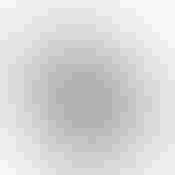 iLuv Professional Workstation
(click image for larger view)
iLuv Professional Workstation
6. iLuv Professional Workstation Portfolio. For those who want to maintain a businesslike, "I'm a PC" persona while surreptitiously using an iPad, there is the iLuv Professional workstation. The leather casing would be at home in any corner office, and it also delivers key performance features. The keyboard uses scissor-switch technology for faster, quieter typing. Battery life is advertised at 30 days, with charging via a mini-USB port. There's also a kickstand for upright viewing.
Demand for these and other case-keyboard combinations will likely increase as more workers bring their Apple tablets to the office. Microsoft will respond with ARM-based Windows 8 tablets later this year or early next, as the battle for the enterprise tablet continues.
Never Miss a Beat: Get a snapshot of the issues affecting the IT industry straight to your inbox.
You May Also Like
---