75% Of Enterprises To Use Videoconferencing By 2013
75% Of Enterprises To Use Videoconferencing By 2013
Immersive telepresence technology that uses high-definition, life-sized images holds great appeal for collaboration, but is costly and a bandwidth hog.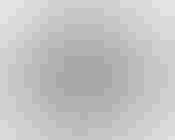 Cisco Umi
Slideshow: Cisco Umi Takes Telepresence To The Home (click image for larger view and for slideshow)
Despite all the purported benefits of video conferencing--reduced travel expenditures, increased collaboration among employees and immediacy--only about half of all enterprises have actually installed the technology and only about another 25% plan to in the next two years.
The biggest hang-up, according to a report from IT products and services firm CDW, turns out most often to be poor salesmanship on the part of the IT departments' video conferencing evangelists. Too often, they try to sway business leaders to foot the bill for the initial outlay for this Star Trek-like collaboration technology without providing either hard and fast return-on-investment figures or at least some well-defined, clearly articulated and measureable soft ROI benefits for their pet projects.
The net result, according to CDW's "Video Conferencing Straw Poll," is that only the largest enterprise customers have implemented video conferencing equipment and applications and most of them are content with the basic peer-to-peer (70%) and multisite meeting room variety (59%).
The really exciting stuff, the so-called immersive telepresence technology that uses high-definition, life-sized images to simulate in-person meetings down to the very detail of entering a virtual conference room, is what excites most companies the most, but provides the most challenges in terms of cost and complexity because it's such a bandwidth hog.
"What CDW has found, with all of the videoconferencing platforms that we offer, is that 'any-to-any' communication is driving tremendous growth in video conferencing," Bill Coe, business development manager of CDW's video solutions group, said in an email. "Today, people on desktops, tablets, or Android devices can participate seamlessly in conferences across all of the other platforms, including immersive telepresence. No one has to be siloed any more because of the platform they choose, and that has completely turned the tide in the video conferencing arena."
The CDW survey, which polled 631 IT and telecommunications managers in November and December, found that only one in five is currently using immersive telepresence technology for various collaboration, training and sales endeavors. But another 48% are planning to implement it within the next two years, making it the hot spot for video conferencing and unified communications vendors.
"Immersive telepresence is in many ways 'videoconferencing with rules,'" Gartner analyst Robert Mason said in an email. "By delivering a more prescriptive environment with a greater propensity to attach managed services, immersive telepresence delivers a more repeatable, reliable, and higher quality experience for meeting participants."
For older workers, this might seem a little too sci-fi to be believed. But for younger workers and customers who grew up playing 3-D video games, use Skype as their primary telephone service, and share videos on Facebook the way their older colleagues handed out business cards, this technology takes enterprise collaboration to its next logical level.
"As telepresence continues to mature, the new frontier will be how these systems more seamlessly integrate in the broader collaboration ecosystem, including investments in unified communications," Mason said.
But before any new frontiers are explored, the bean counters still need to be convinced of the need and value, and the IT department has to make sure it has the network infrastructure in place to make it work.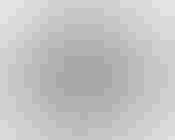 Cisco Umi
Slideshow: Cisco Umi Takes Telepresence To The Home (click image for larger view and for slideshow)
Sixty-nine percent of respondents who installed video conferencing in their organizations said it was crucial to complete a thorough network assessment before installation and 66% of those said they had to upgrade or change their IT networks to accommodate video conferencing packets.
From a cost perspective, video conferencing proponents too often overstate the importance of saving money on travel expenses rather than the legitimate and sometimes harder to quantify benefits virtual collaboration provides to their employees and their customers. That's not to say travel costs are an inconsequential way to trim costs, but there are bigger fish to fry.
In fact, 56% of respondents running video conferencing in their companies said they track hard dollar ROI (travel expenses, mainly) while 58% are actively tracking and reporting their soft ROI--in other words, their productivity gains.
These benefits include money saved from reduced meeting times, improved employee productivity, dollars saved from faster time to market, and better relationships with suppliers and third-party vendors.
Coe said very few organizations invest the time and money in immersive telepresence just to satisfy their curiosity about the technology. They usually have a specific problem they want to fix and believe that giving all participants a full view of each other's body language, facial inflections, and other tiny but critical details allows for greater collaboration than other modes of video conferencing.
"We may talk to a manufacturer whose goal is to bring their products to market faster and what immersive telepresence means is they don't need to transport prototypes and people around as much," he said. "If they can shorten their time to market by four weeks, they can usually see a tangible, financial benefit that more than justifies the investment in conferencing technology."
In this same vein, webcasting and virtual events facilitator ON24 released results this week from another survey that found that 88% of executives prefer virtual training programs because they're cheaper than in-person options and 67% said that they enable their human resources staff to allocate their time more efficiently. Coe said the cost to modify one room in one company location for immersive telepresence ranges between $40,000 to $200,000, depending on "how all-encompassing the customer wants to make it."
According to Gartner, video conferencing vendors like CDW, Cisco Systems, and Polycom find themselves right in the middle of a video conferencing boom with the market poised for a compound annual growth rate of 17.8% through 2013, peaking at total worldwide sales of more than $8.6 billion. "While most enterprises remain focused on the hard-dollar cost avoidance of travel displacement, telepresence is increasingly effective at connecting to vendors and strategic partners for high value dialogs," Mason said.
Never Miss a Beat: Get a snapshot of the issues affecting the IT industry straight to your inbox.
You May Also Like
---