Analytics Lessons from the Sports Data Revolution
Analytics Lessons from the Sports Data Revolution
A new MIT program helps executives engage in guided strategic thinking to develop an analytics program through best practices from the sports industry.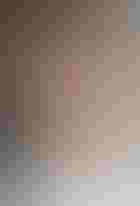 Analogies help us explain complex concepts by comparing them to something we're more familiar with. A mechanic who needs to explain an engine problem to a customer who knows nothing about cars might use an analogy that relates the engine to something they're more familiar with, like a bicycle. A surgeon might explain an aneurism as a little balloon that has formed on a blood vessel that could burst.
But nothing succeeds like a sports analogy. Especially when it comes to describing competition. A new employee may have to "make it to first base" in the early going before they can "round third and head home" to the success of their first major project. A sales team heading toward closing a big deal may find themselves "in the end zone" ready to score their "touchdown."
Sports analogies also lend themselves well to strategic discussions. Overeager executives with repeated failures on large attempts are exhorted to "go for the short yardage" to "keep getting first downs" that "keep them in the game." Or they're told to "hit singles" and "keep getting men on base" until someone steps up and bats those runs all in.
The new complexity: Data science
Executives across every industry are becoming more familiar with data science, a multi-disciplinary approach to extract valuable insights that support more effective decision-making from the big data their companies collect every day. This information alchemy is performed by data scientists, whom Claire Cain Miller, writing in the New York Times, referred to as, "…the magicians of the big data era. They crunch the data, use mathematical models to analyze it and create narratives or visualizations to explain it, then suggest how to use the information to make decisions."
Clearly, few executives will attempt to become data scientists themselves. They will, however, have to learn how to communicate with them.
Focusing on data through the lens of sports
One industry that depends most heavily on data analytics is sports. Every fan wants to know every statistic regarding every player and team. Strategic decisions are constantly being made based on performance statistics. Tremendous investments have been made in arming every sports team with extraordinary data gathering and analytic capabilities. Coaches and managers are trained in how to best and most effectively use these analytics.
Similar to sports, data driven decision-making has become essential to business success in nearly every industry. If they thought about it, most executives would have to admit a quiet envy of the analytics programs that are available to the managers of the sports teams they watch every weekend. Most would love to have that kind of depth of information and insight available to support their decision-making.
Renowned sports strategist Ben Shields, a senior lecturer at the MIT Sloan School of Management, offers an entire course that "provides executives insight into the sports industry's 'secret sauce' and helps them apply it immediately to the development of their own analytics program."
"Sports organizations are using analytics to make better decisions on the field and off," says Shields. "On the field they are using analytics to inform personnel decisions, which players to acquire, what game strategies to implement, even how to avoid injury and train athletes.  Off the field, ticket sales, sponsorship sales, media, to increase revenue and operate more efficiently."
Shields has been tracking the growing sports analytics revolution for over a decade. He has also been monitoring how other organizations are applying analytics to make better decisions.
"We know how powerful analytics can be for organizations," says Shields. The reality is that maximizing the value is a management challenge. A good management team can build the best models with whizbang visualizations, but if the insights aren't conveyed to decision makers who can put them into action, the analytics work is for naught."
Not a data science course: A strategic program
Shields teaches executives how to interface with their data scientists, how to participate in the process of revealing valuable information from the data. "Executives know that analytics can be a valuable tool, but they also know they need a strategy, a plan," explains Shields. "Sports is one of the industries who are applying data analytics most effectively. Many sports organizations have integrated analytics organizationally so decision makers can create value on field and off."
Shields' course, Analytics Management: Business Lessons from the Sports Data Revolution, is not designed to be a data science course. Instead, participants are taught how to apply analytics to create value across the organization in a variety of ways.
The pre-requisites for his course? "A clear sense of organizational goals and an openness, even enthusiasm, for developing an analytics program to help achieve those goals." Shields says he wants to see executives walk away with a plan for an analytics program that will advance their organization's goals, using information, on a daily basis, to make better decisions.
Executives attending the course walk away with the analytics management workbook, a draft plan for the analytics program for their organization. Says Shields, "They're going to bring that back and work with their key constituents to implement and reshape based on what they worked on here at MIT back at their own organization."
Shield's course will next be offered by MIT in April 2018.
Never Miss a Beat: Get a snapshot of the issues affecting the IT industry straight to your inbox.
You May Also Like
---