As Online Learning Booms, Education IT Gains Power
As Online Learning Booms, Education IT Gains Power
Online learning products are booming, giving teachers a smorgasbord of options and IT professionals in education influence they haven't enjoyed in years.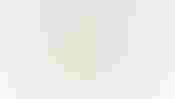 7 Ways To Create E-Portfolios
7 Ways To Create E-Portfolios(click image for larger view)
As online distance learning booms, it's rattling the already large market for online learning tools. There's new energy around online learning universities and school districts, and IT leaders in academia have influence they haven't enjoyed in years.
"You had a decade where customers didn't have a lot of power. Now, there's a lot more power in the hands of higher-ed institutions," said Phil Hill, a partner at Mindwires Consulting in Los Gatos, Calif., and co-publisher of the e-Literate blog.
Much of that change is the blunting of the power of Blackboard, he says. Blackboard established its position on top of the market for learning management systems in part by buying its major opponents, and trying to sue a rival out of existence. But open-source alternatives such as Moodle, Sakai and Canvas, plus the rise of MOOC platforms such as Edx and Coursera, have diminished Blackboard's market power. Hill says it's also refocused the market on customer needs.
[ Do billionaire dropouts like Steve Jobs influence kids' decision to attend college? Read From Jobs Movie To Jobs Case Study. ]
In addition, traditional textbook publishers such as Cengage, McGraw-Hill and Pearson offer a variety of online tools, including learning management systems. The potential to have access to a variety of integrated content is one reason why California College of the Arts is piloting Pearson's learning management system, OpenClass, and its open-text library, Exchange.
Mara Hancock, CCA's CIO, says she thinks the ability to develop content for and gain access to open content in Exchange "will be really valuable."
Hancock said that because it is IMS compliant means the school should have more access to mixing open content with pieces of published texts. She hopes this will create less of a lock-in effect, a complaint that some CIOs have with higher-ed platform providers. But contracts and license fees are not the only ways to trap a customer. Hancock noted that the College of the Arts already uses Pearson's Equella Digital Repository. For now, she is piloting the Pearson LMS with a low-residency program where students earn a master of fine arts in comics.
The Pearson products span what had been different categories. Online learning software for schools had clumped into asynchronous tools, such as Blackboard Learn, and synchronous ones, such as Blackboard's Collaborate platform for teaching. The spate of options raises the question of market consolidation. Yale University uses Pearson, Sakai and, at the Medical School, Blackboard. The university is currently evaluating its platforms, but might not wind up standardizing on an LMS at all.
"I don't know what the future is for big bang LMS platforms," said Len Peters, Yale's CIO. "I think parts of it are eroding."
For instance, Yale students use Google Apps and Gmail to do their work and collaborate with professors. Yale uses Box for online storage. LMSes at their core are used to track class rosters and provide a syllabus and might or might not be used for grades. Yale might want to build APIs that tie Google and Box to software that has basic LMS capabilities.
"If I already offer Google Apps and Box, why would I cause greater confusion or want the cost of having yet another file or collaboration tool embedded in my LMS?" Peters asked. He says the key will be adopting the tools that students want to use to collaborate and create content, not force them to use other things.
There are a lot of options. There are at least 538 companies in the well-established market for corporate learning, said David Mallon, VP of research at Bersin by Deloitte, and those are just the ones it tracks. He says there could be another thousand. Mallon said Blackboard is one of the few academic learning vendors to make inroads in the corporate market. In general, there is little overlap between business learning and academic education, he said, in part because in business, learning systems have morphed into talent management systems.
Mallon added that the K-12 market, not higher education, is driving most of the innovation in what had been a market sitting in a lull. He thinks that will continue.
"What defined a learning management system has been e-learning plus classroom management, and that's not learning management at all," Mallon said. He expects to see a variety of new kinds of platforms, taking advantage of webinar techniques, social media and other emerging technologies.
Academic CIOs shouldn't expect to see the normal vendor cycle of too many players resulting in rapid market consolidation, at least not for a few years.
"The boundaries of the market are blurring, in particular when you're looking at global opportunities," said Mindwire's Hill, whose company has consulted for Pearson, among others. "There's a lot more room for more companies in the future. What we're not going to see is the type of consolidation that drove Blackboard in the past, where the market leaders buy their competitors. I do think you'll see combinations of publishers and platform providers and LMSes."
Never Miss a Beat: Get a snapshot of the issues affecting the IT industry straight to your inbox.
You May Also Like
---