Bill Seeks To Clean Telehealth State Regulations Mess
Bill Seeks To Clean Telehealth State Regulations Mess
Telehealth regulations differ in each of the 50 states, inhibiting use of technology to treat patients, say proposed law's sponsors.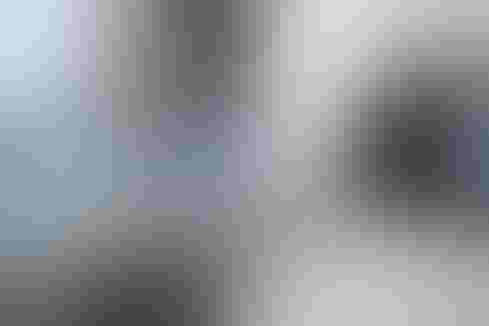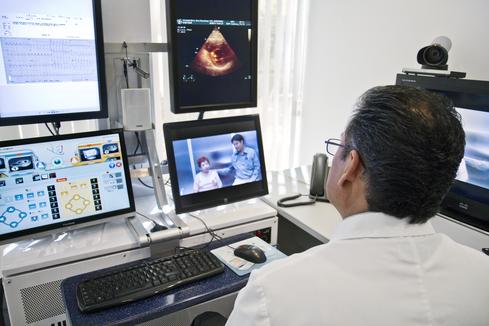 Remote Patient Monitoring: 9 Promising Technologies (click image for larger view)
Representatives Doris Matsui (D-CA) and Bill Johnson (R-OH) have introduced a bill in Congress that creates a federal definition of telehealth and that provides guidance to states on how to regulate this burgeoning field.
"Telehealth is a major contributing factor to increased health care quality, convenience, and lower costs," the announcement of the bill stated. "However, there currently are 50 separate sets of rules [in different states] as to what type of care can be provided. This often leaves both providers and patients in a state of uncertainty. The Telehealth Modernization Act will provide guidance to states as they look to utilize telehealth technologies in the safest, most secure manner possible." 
The Matsui-Johnson bill grew out of legislation that was recently adopted in California. Among other things, that state law broadens the definition of telehealth to include store-and-forward technology and home monitoring of patients. It also allows the state's Medicaid program to cover doctor-patient communications that take place outside of hospitals, physician offices, and skilled nursing facilities.
[ Who excels in telehealth? Surprise: the government. Read Why The Private Sector Lags VA In Telehealth. ] 
The Telehealth Modernization Act of 2013 (H.R. 3750) includes the following principles:
Informed care: A healthcare professional should have access to and review the medical history of the individual he or she is treating via telehealth.

Diagnosis: The health professional should have an interactive conversation with the patient adequate to establish any diagnosis rendered.

Documentation: A health professional should document the evaluation and any treatment furnished to the patient, as well as generate a medical record of the encounter.

No assurance of outcome: A health professional should make no assurance regarding an outcome, including receiving a prescription.

Prescription requirements: Prescriptions provided by the professional should be issued for a legitimate medical purpose only. The prescription should not be a controlled substance and must be filled by a valid dispensing entity.
A summary of the bill notes that it was "crafted to interplay with other legislative proposals in Congress which also seek to further innovation in the telehealth field." According to a Jonelle Trimmer, a spokeswoman for Rep. Matsui, these other bills include the TELE-MED Act of 2013 (HR 3077) and the Telehealth Enhancement Act of 2013 (HR 3306).
American Well, a leading provider of telehealth services, applauded Matsui and Johnson for introducing the legislation. So did Peter Antall, medical director of the Online Care Group, a primary care group that was formed for the purpose of delivering teleheath nationally using the American Well model.
In an interview with InformationWeek Healthcare, Antall said that Online Care Group consists of about 200 employed and contracted physicians who provide telehealth consultations to patients in 44 states. He agreed with Reps. Matsui and Johnson that state laws on telehealth are inconsistent and might inhibit treatment.
"It really is a patchwork when it comes to telehealth. We have 50 different states and 50 different viewpoints on what's appropriate telehealth and what isn't. We also have 50 different pharmacy boards. In some states, there is telehealth legislation; in other states, there isn't."
For example, he noted, some states require physicians to have seen and examined patients in person before they can treat them remotely through the use of telehealth technology. Some states require physicians to have seen patients in person to prescribe medications to them. Other states allow telehealth to be practiced only when a "presenting medical person" accompanies the patient. That means the patient must travel to a medical site such as a hospital or a doctor's office.
Six states have such heavy restrictions on telehealth, he added, that "we can't practice our model of telehealth at all."
For decades, state medical boards have made it difficult to deliver telehealth by requiring physicians to be licensed in the same states in which their patients live or reside. Online Care Group has coped with that challenge by getting its physicians licensed in multiple states.
However, Antall said, this is time-consuming and expensive, and his group would prefer to see reciprocal licensure among states or national licensure for telehealth. This is not one of the action items in the House bill, and Antall isn't sure that federal regulation is the right way to go, in any case. He said the Federation of State Medical Boards is studying the issue.
The Matsui-Johnson bill defines telehealth as "health care delivered by such health care professional to such individual not in person, from any location to any other location, and by means of real-time video, secure chat or secure email, or integrated telephony."
This is a broader definition than the one that has been given to traditional telemedicine and embodied in some state laws. The older term, Antall said, is often associated with physician-to-physician communications, and it usually entails the use of expensive videoconferencing equipment. In contrast, telehealth focuses on communications between patients and a wide range of healthcare providers, and it typically relies on newer kinds of devices, such as smartphones and tablets.
"Ten years from now, there won't be such a differentiation between in-person medicine and telemedicine or telehealth," he said. "It'll just be medicine using different tools, just like doctors today use the telephone."
Ken Terry is a freelance healthcare writer specializing in health IT. A former technology editor of Medical Economics Magazine, he is also the author of the book Rx For Healthcare Reform.
InformationWeek Conference is an exclusive two-day event taking place at Interop where you will join fellow technology leaders and CIOs for a packed schedule with learning, information sharing, professional networking, and celebration. Come learn from each other and honor the nation's leading digital businesses at our InformationWeek Elite 100 Awards Ceremony and Gala. You can find out more information and register here. In Las Vegas, March 31 to April 1, 2014.
Never Miss a Beat: Get a snapshot of the issues affecting the IT industry straight to your inbox.
You May Also Like
---