Doctors Are Drowning In Data
Doctors Are Drowning In Data
Technology isn't enough to improve healthcare. Doctors must be able to distinguish between valuable data and information overload.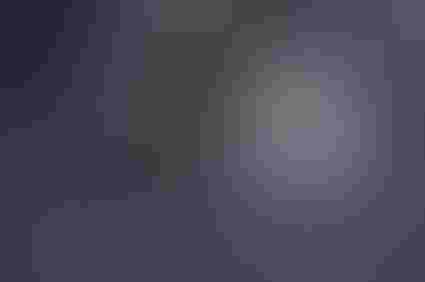 (Source: Flickr user <a href="http://www.flickr.com/photos/67272961@N03/6123892769/" target="_blank">jfcherry</a>)
good clinical decisions. Many systems don't allow any other details beyond the ICD-9 codes and terms in problem lists so that, for instance, in the case of UNS ANOMALY HEART, the provider knows nothing useful about the patient. In our rush to codify everything, we must not forget that uniqueness matters, and there is not a coding system designed that can surpass natural language at this time.
While misinformation creates distrust, too much information can conceal the pertinent. In a standard week, I receive charts from one or two new patients entering my practice. As a representative example, an electronic printout from a leading EHR vendor was faxed to my office last week (because the other practice and my group are on different EHRs that can't exchange information electronically). The chart consisted of 102 pages of information about a previously healthy five-year-old female who had been seen for healthcare maintenance and several sick visits during her short life. She had no chronic conditions or serious illnesses. It contained pages of anticipatory guidance, patient instructions, a long review of systems, release forms, timestamps, and generic advice about conditions. The only useful thing I could find in the printout was her immunization record, but I wasted 10 minutes discovering this.
Interestingly, in the same week, I received a faxed paper chart from a doctor who has been holding out against the trend toward digitization -- 10 pages of dictated notes and a summary page on a nine-year-old patient with asthma and a seizure disorder. Within seconds, I knew the medications he was on and had been on. I had an EEG and brain MRI report, and a good sense of his developmental status and asthma severity.
These are two extremes, and I certainly am not here to imply that paper is better than electronic data. I could have found two opposite examples to make the reverse point. The takeaway is that EHRs need better summaries and filters so that we can find and use the data we need. A few final examples illustrate this.
I often receive emergency department (ED) reports on my patients. As any provider in our community will tell you, these are onerous reports. Something as simple as an ear infection arrives as five to 10 pages of timestamps from every person who interacted with the patient in any way. Struggling through these reports, I can't always find out the diagnosis and treatment, but I always know which nurse, doctor, and lab technician saw the patient and the minute and second they did.
Finally, thanks to our health information exchange, I receive labs in my EHR every day from patients assigned to me at birth, while hospitalized, or while seen in the ED, who I have never seen before. There are often abnormal labs, so I have to decide what to do. Did someone else see and deal with these? Do I need to track down this patient and figure out what is going on? I spend no less than 30 minutes a day managing these issues. I also get copies of all labs and studies from patients I have cared for in the hospital. I have already seen and dealt with the labs, but have to look at each of them again, and go through the multiple-step process of signing them off, one by one, in our EHR. I am busier because of these things, but not a better doctor.
Information helps us learn. Information helps us make better decisions. Being able to get the right information helps us make the best decisions. The medical chart has become a source of information for insurance companies hoping to perform quick audits to minimize payments, for researchers hoping to capture data and perform studies, for patients interested in getting more information about their conditions, and for administrators hoping find new ways to cut costs.
With all of the new eyes looking at electronic health data, we must not forget that its primary purpose is to document useful information so that providers can provide high-quality care by having pertinent and correct information available. Finally, we must remember that each patient identification number represents a real human with his own beliefs, biases, struggles, and desires who is hard to represent by a few checkboxes or templates, especially if those templates aren't edited to reflect the truth.
Download Healthcare IT in the Obamacare Era, the InformationWeek Healthcare digital issue on the impact of new laws and regulations. Modern technology created the opportunity to restructure the healthcare industry around accountable care organizations, but IT priorities are also being driven by the shift.
Never Miss a Beat: Get a snapshot of the issues affecting the IT industry straight to your inbox.
You May Also Like
---