EHR Adoption A Struggle For Rural Hospitals
EHR Adoption A Struggle For Rural Hospitals
Meaningful Use requirements have widened the digital divide between metropolitan and rural hospitals.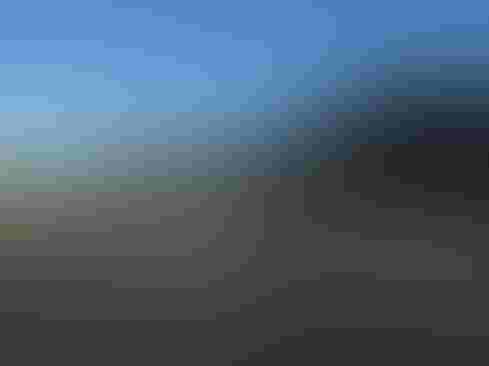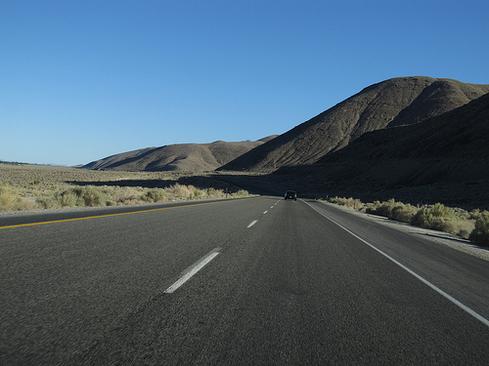 Approaching Lone Pine.<br />(Source: <a href="http://www.flickr.com/photos/kenlund/"target="new">Ken Lund</a>/Creative Commons, CC-BY-SA)
Southern Inyo Hospital is a 37-bed facility in Lone Pine, Calif. -- a frontier location as rural as rural gets, with a population of just more than 2,000.
Built in 1949, the hospital had 10 computers just a year and a half ago but now has 50. The hospital's culture and, more importantly, its budget aren't primed for electronic health record adoption. Most of Southern Inyo's budget goes to building and equipment upkeep. Yet the deadline for Meaningful Use Stage 2 looms in 2014, raising expectations for online data exchange and patient engagement in addition to routine use of EHRs.
"There are always dollar signs attached to these new regulations," Lee Barron, CEO and CFO of the Southern Inyo Healthcare District, told us. "I know they're for patient protection and safety, but the bottom line is it's going to cost us money."
Southern Inyo is just one of the 2,000 rural US hospitals struggling to meet Meaningful Use requirements while keeping their operations up and running; 1,329 of these hospitals are critical access hospitals, with 25 beds or less. Though 56 percent of critical access hospitals have attested to meeting Meaningful Use Stage 1, the process has not been easy.
"We look at 56 percent as a successful adoption rate," said Brock Slabach, a senior vice president at the National Rural Health Association. "But of that 56 percent, how are they moving along in terms of maintaining? That's really the question of the day."
[ Meeting the demand: read Mobile Health Tech Could Reduce Doctor Visits.]
The Health Information Technology for Economic and Clinical Health Act (HITECH) was put in place under the American Recovery and Reinvestment Act of 2009. It requires providers and hospitals to adopt EHR technology by 2015, and it offers a mixture of incentives and penalties to drive adoption.
From 2008 to 2012, EHR adoption more than doubled in office practices and more than quadrupled in hospitals, according to a July report to the Senate Finance Committee by Farzad Mostashari, then chief of the Office of the National Coordinator for Health Information Technology.
Metropolitan hospitals have the upper hand when implementing and adopting EHRs. They have more access to resources and skilled staff. They can afford more expensive and customizable EHRs, which most likely have been refined over the years and redesigned to meet the needs of integrated inpatient and ambulatory facilities. These hospitals also have a history with EHRs. Many had them in place before the incentive program, so they could use incentive money to further customize and enhance their technology.
Rural hospitals are constantly playing catchup. They have limited budgets and limited IT staffs. (Southern Inyo didn't have a single IT staffer until a few years ago.) Their EHR systems aren't as mature. Paul Kleeberg, CMIO at Stratis Health in Bloomington, Minn., told us many are evolving out of billing and materials management systems, with a clinical side added later. This means their systems are less customizable and therefore more disruptive to workflow. There are limitations on the vendor side, as well. Vendors that build for small hospitals are using most of their resources to keep up with Meaningful Use certification requirements. They have little time and few resources left to refine the product and usability.
The Meaningful Use reimbursement structure under HITECH is also a hurdle for rural hospitals. Slabach said the wording that outlines reimbursement protocol for rural hospitals is vague. Certain parts of the EHR implementation process, like education and training, aren't eligible for reimbursement. "If they're not going to get accelerated reimbursement on education, they're going to cut back on education, which is self-defeating. When you buy an expensive system and implement it without education and training, you set yourself up for defeat."
That training can be challenging. Barron encountered computer literacy challenges among her staff, making adoption that much harder. "For a lot of the staff from the area here and in general in rural areas, computer literacy is not something they were familiar with. Implementation is easy, but adoption is the most difficult."
Barron looked at these challenges as opportunities, and she provided one-on-one and group training for her staff. Still, there's a long road ahead. Thirty-three of Southern Inyo's 37 beds are skilled nursing beds, and the hospital's current EHR system doesn't work with them. There's no documentation in the current system for the input of skilled nursing notes, leaving those beds still on paper charts.
Southern Inyo met Meaningful Use Stage 1 requirements last September. However, "Stage 2 is going to be tough," Barron said. "It's more challenging than Stage 1 because of the health insurance exchange component, which is an added expense."
Those additional expenses add up and leave rural hospitals lagging behind their metropolitan counterparts.
"Meaningful Use was intended to bring us all along, but it has actually widened the digital divide," Kleeberg said. "The incentives have gone to larger organizations and communities. It wasn't intended to be that way, but that's what's happened."
Though the online exchange of medical records is central to the government's Meaningful Use program, the effort to make such transactions routine has just begun. Also in the Barriers to Health Information Exchange issue of InformationWeek Healthcare: why cloud startups favor Direct Protocol as a simpler alternative to centralized HIEs (free registration required).
Never Miss a Beat: Get a snapshot of the issues affecting the IT industry straight to your inbox.
You May Also Like
---