EHR Proliferation Hurts Physician Workflow
EHR Proliferation Hurts Physician Workflow
Doctors are being forced to pull data out of multiple EMRs -- plus use phones and pagers -- to care for patients. This context switching slows down work and frustrates the goal of electronic health data.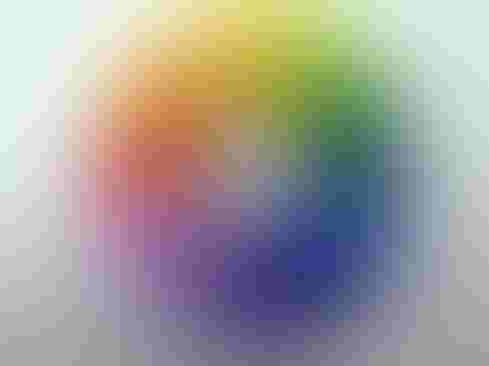 (Image: <a href="https://www.flickr.com/photos/ardonik/" target="blank">Ardonik</a> (Flickr))
efficiency, duplicates work, and introduces errors or misses information altogether that might have led to a better outcome.
To address these issues, we need change how we work with the stream of information for patient care. Despite some improvements in EMR technology, healthcare providers still need to search for information in these systems similar to a Google search. Pulling information out of various healthcare data management systems or from different portions of a single EMR takes time away from patients.
The problem is not a lack of technology to allow for data conversion. Medical pros need the simple type of push technology that is used to flag an article on newspaper websites and to receive notifications when a related article of interest is published. In addition, the ability to access related information in a single application or seamlessly move between applications is needed. This will reduce context switching and already exists with smartphones and other mobile computing platforms.
To make this a reality for healthcare providers, a system consisting of multiple pieces is required, but individually, these pieces already exist. To build a more effective and efficient workflow in healthcare requires the integration of messaging with data accessed from disparate and disconnected health databases, all wrapped in a single-view, secure platform, accessible by various smart computing devices.
Solutions available
What is frustrating to physicians is that pieces for creating such a system already exist. One security software leader has developed a mobile security platform that enables secure transmission of data between mobile applications and Web-based storage repositories, including servers, Web pages, and other data portals. Tapping into this platform or other security wrappers will be significant given the sensitivity of the information being transferred. Although secured SMS messaging is available, it needs to be integrated with EMRs and provide push notifications to reduce or prevent the context-switching issues that lead to distraction, inefficiencies, and potential errors.
Beyond the selfish interest of physicians to improve their comfort level, the workflow issue is about patient safety, quality of care, and, finally, bridging the gap between EMRs and better patient outcomes. There needs to be a shift to a patient-centric approach that connects all the points.
We need collaborative EMR systems that work like medical pros and include "smart" analyses that can interpret data. The information needs to be delivered to those who need it, when they need it, all in one place. Add voice-to-text capability to save valuable physician and nurse time and help end miscommunications.
A system that reduces context switching and promotes smart alerting and the pushing of relevant patient information to medical pros will increase patient satisfaction, address quality and timeliness for patients, and allow for more proactive care and patient follow-up.
Our InformationWeek Elite 100 issue -- our 26th ranking of technology innovators -- shines a spotlight on businesses that are succeeding because of their digital strategies. We take a close at look at the top five companies in this year's ranking and the eight winners of our Business Innovation awards, and offer 20 great ideas that you can use in your company. We also provide a ranked list of our Elite 100 innovators. Read our InformationWeek Elite 100 issue today.
Thanh Tran, CEO of Zoeticx, Inc. also contributed to this column.
Never Miss a Beat: Get a snapshot of the issues affecting the IT industry straight to your inbox.
You May Also Like
---