EMRs Shape Up Physical Therapy
EMRs Shape Up Physical Therapy
Physical therapists find that electronic medical records help improve patient care and save money.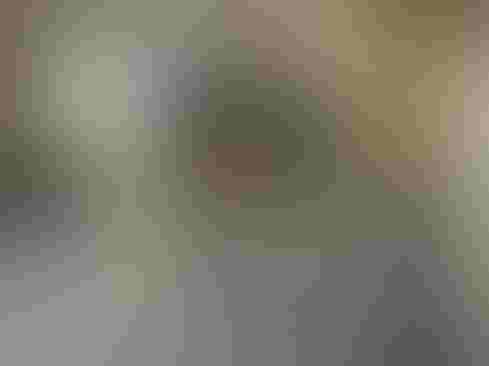 Physical therapy is playing a bigger role in more patients' lives.<br />(Image: <a href="https://www.flickr.com/photos/rmommaerts/5622228153/sizes/z/in/photostream/"target= "blank">Roger Mommaerts</a>/Flickr)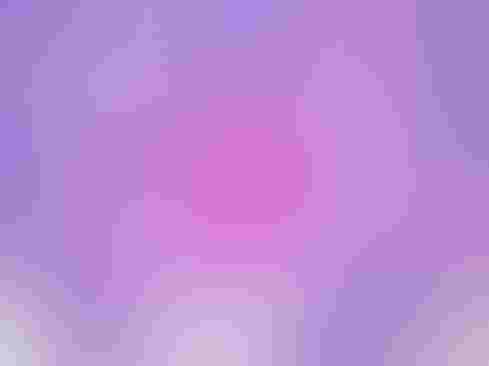 Technology Declares War On Cancer
Technology Declares War On Cancer (Click image for larger view and slideshow.)
Physical therapists are not required to use electronic health records, but a growing number of PT professionals are using software and apps to improve patient care and enhance profit margins.
"Clearly therapy's importance has grown dramatically. It's gone from a choice for alternative therapy to a critical, essential piece of the equation," says Rick Jung, chairman and CEO of EHR developer Clinicient, in an interview. "[When] someone gets discharged and the hospital and doctor have done the best job possible, if therapy doesn't work and the patient ends back in the hospital within that 30 days, the hospital's on the hook."
Economics drives many offices to adopt technology. The American Physical Therapy Association estimated changes in Medicare payments for physical therapists in private practice would drop due to the Physician Quality Reporting System (PQRS), Functional Limitation G codes, and Multiple Procedure Payment Reduction. At the same time, more healthcare disciplines -- from diabetes and Alzheimer's experts to surgeons and geriatric professionals -- extol the benefits of physical therapy, putting many of these pros in high demand, says Sturdy McKee, CEO of San Francisco Sport & Spine Clinical Therapy, in an interview.
"We've seen a significant reduction in payment for physical therapy. Simultaneously [we can see the] cost-effectiveness of physical therapy and how we end up saving money for the entire system," he says. "Over the last number of years [we've] really educated ourselves on business, in order to survive. I've embraced a business education now, but [while] keeping the customer at the top of the pyramid and improving efficiency."
[Can technology help control the diabetes epidemic? Read 10 Technologies Changing Diabetes Care.]
Software lets physical therapists submit claims faster and receive real-time updates, enabling them to increase charges between 10% and 20%, according to EHR developer MediServe. Automated notifications alert therapists when a patient nears their coverage limit on visits or when a claim is rejected.
This model relies extensively on data and analytics, which reside on Clinicient, the EHR McKee's three-location practice uses. By having access to this information, McKee and his business partner can track an array of metrics, such as performance of individual therapists, doctor referral conversion rates, and patient improvement rates.
"It's sort of the same way we'd look at a blood panel: There are ranges. If something's out of range it doesn't necessarily tell us what's wrong, but it tells us where to look next. A lot of the heavy lifting we were doing manually before I can do now, even if I'm out at a meeting," he says. "If somebody is an outlier, we can look at how they're writing their plans. Then we look at communication. There are people who are halfway through [treatment] who feel better, but they're not at reduced risk for re-injury yet … and being able to clearly articulate that and have buy-in from the patient is critical."
The cloud-based software also ensures the therapy centers remain compliant with changing laws, security rules, and privacy rules. In fact, 85% of those physical therapists planning to buy new EHR software favored cloud versus on-premises applications, according to a 2014 Software Advice BuyerView Report.
San Francisco Sport first began seeking a replacement EHR when it realized its existing software did not meet Medicare compliance needs, McKee says. "We realized that with all the investigations and audits, we would get in trouble even though we were doing everything right. The documentation would put us at risk," he says. "We started out looking for an EHR and what we got was a tool that does much more than that."
Changing role
Patients in certain areas must still rely on doctor referrals for physical therapy, but in California and some other states individuals may go directly to a therapy center. That creates the opportunity for more patients -- but it also increases the burden on therapists to market their services to consumers. This is another area where EHRs can help, according to healthcare consultant Nitin Chhoda.
Patients want to ensure that exercises work -- and so do providers and payers. But remembering routines can be challenging, acknowledges Naveen Khan, founder of Physical Therapy Pal (PT Pal), a HIPAA-compliant mobile app used by physical therapists and patients and distributed by hospitals and clinicians.
"It's unique for patients to have to [manage] healthcare for themselves. You've got to take this paper home and remember how to do it," Khan says. "It's important to keep costs down and to have non-invasive solutions to getting better, [but] it's not easy to do your exercises at home."
PT Pal allows therapists to tape patients' exercises in the clinic and track their progress at home. Accessible via a Web portal or smartphone, the app also generates data that physical therapists and healthcare providers hope can help fine-tune programs, she says.
"We've never had statistics that correlate adherence to diagnosis to exercise," she says. "[PT Pal] enables therapists to measure outcomes. In terms of the industry and academic area, it really changes what they do. They can say, 'For these biomarkers or this person, this exercise works.'"
In its ninth year, Interop New York (Sept. 29 to Oct. 3) is the premier event for the Northeast IT market. Strongly represented vertical industries include financial services, government, and education. Join more than 5,000 attendees to learn about IT leadership, cloud, collaboration, infrastructure, mobility, risk management and security, and SDN, as well as explore 125 exhibitors' offerings. Register with Discount Code MPIWK to save $200 off Total Access & Conference Passes.
Never Miss a Beat: Get a snapshot of the issues affecting the IT industry straight to your inbox.
You May Also Like
---