Facebook Revamps Trending Topics Following Bias Allegations
Facebook Revamps Trending Topics Following Bias Allegations
After allegations surfaced that its curators engaged in bias when populating the Trending Topics feature, Facebook launched an investigation that found no evidence of political favoritism. Still, changes are coming.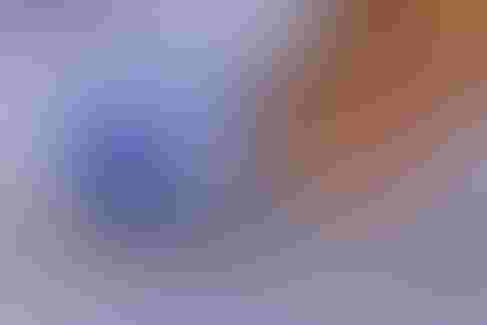 Facebook F8: AI, Future Of Apps On Display
Facebook F8: AI, Future Of Apps On Display (Click image for larger view and slideshow.)
An internal Facebook investigation found no evidence that political bias infiltrated the Trending Topics process, but the company says it will roll out a number of technology and policy changes for the way it posts items to the feature nonetheless.
The social media giant, which earlier this month faced the wrath of some Republicans after a Gizmodo report alleged curators suppressed news about conservatives, launched an investigation into its Trending Topics process.
On Monday, in a letter to Sen. John Thune, chairman of the Senate Commerce Committee, Facebook's general counsel, Colin Stretch, outlined the results of the investigation, saying:
Our investigation has revealed no evidence of systematic political bias in the selection or prominence of stories included in the Trending Topics feature. In fact, our analysis indicated that the rates of approval of conservative and liberal topics are virtually identical in Trending Topics. Moreover, we were unable to substantiate any of the specific allegations of politically-motivated suppression of subjects or sources, as reported in the media. To the contrary, we confirmed that most of those subjects were in fact included as trending topics on multiple occasions, on dates and at intervals that would be expected given the volume of discussion around those topics on those dates.
While the investigation found no evidence of political bias, Facebook could not completely exclude the possibility that unintentional bias or isolated improper actions did not occur, stated Stretch in a blog post.
As a result, Facebook is implementing several changes that aim to minimize risks arising from cases where human judgment is involved. In dealing with the potential human-error side of things, the company is updating its Trending Topics guideline terminology, and requiring reviewers to undergo a refresher-training course that politics or ideology cannot come into play when selecting which content will appear on the trending site.
Facebook also added more controls and oversight over the Trending Topics review team, including the implementation of "robust escalation procedures."
"Suppressing political content or preventing people from seeing what matters most to them is directly contrary to our mission and our business objectives and the allegations troubled us deeply. We are proud of the platform and community we have created, and it is important to us that Facebook continues to be a platform for all ideas," Stretch stated in the blog.
Facebook is also making changes to its Trending Topics technology and the product itself. For starters, it will rely solely on the items that its more than 1.6 billion members share to determine trending items, rather than also taking into consideration the results from external websites and news sites to validate trending topics. Specifically, Facebook relied on a list of RSS media feeds to generate potential trending topics and a top 10 list of news outlets.
[Read Facebook F8: The Bots Are Coming.]
The social media giant is doing away with the "importance level" it would assign to a topic, after reviewing that topic's performance on its list of the top 10 news outlets.
Facebook's letter to Thune was in response to the US Senate Commerce Committee's demands that the social media giant investigate the allegations cited in the Gizmodo report.
Thune, according to a Wall Street Journal report, responded to the Facebook letter, stating, "The seriousness with which Facebook has treated these allegations and its desire to serve as an open platform for all viewpoints is evident and encouraging and I look forward to the company's actions meeting its public rhetoric."
Ready For A New Job? InformationWeek's hosted, searchable job board can help you find your next gig. Start your search today.
Never Miss a Beat: Get a snapshot of the issues affecting the IT industry straight to your inbox.
You May Also Like
---