Feds Seek To Expand Open Data
Feds Seek To Expand Open Data
Agencies plan "open data roundtables" with private sector users of government data to encourage new business opportunities.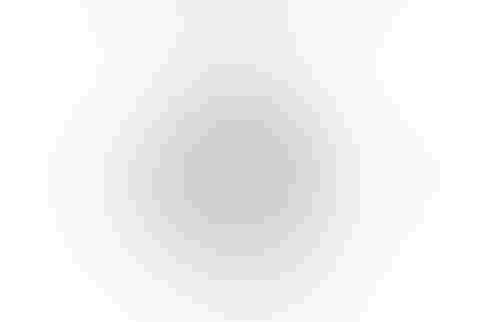 <b> <a href= "http://www.opendata500.com/">Open Data 500 Project</a> graphic showing companies using datasets from federal agencies. </b>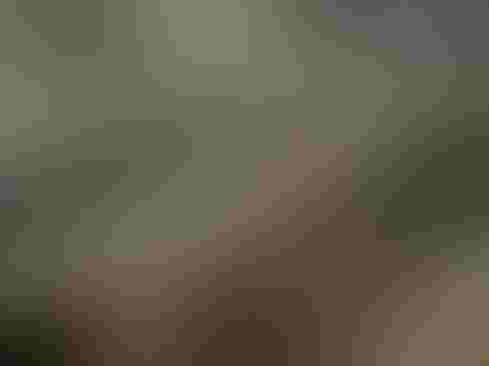 Most Wasteful Government IT Projects Of 2013
Most Wasteful Government IT Projects Of 2013 (Click image for larger view and for slideshow.)
Five cabinet-level departments in the federal government are taking new steps to expand the market for their agencies' government data. The Departments of Commerce, Labor, Transportation, and Treasury have agreed to conduct "open data roundtables" with some of the biggest users of their agencies' data, through a program developed by the Governance Lab (GovLab) at New York University.
The announcement, made during a Center for Data Innovation forum in Washington April 8, prompted Agriculture Department Deputy CIO Joyce Hunter, who was in the audience, to stand up and pledge that the USDA would also participate in the program.
The roundtables reflect a shift in approach to how federal agencies view the data they generate -- and the communities of users interested in turning that information into products and services for the public.
The open data roundtables will bring together executives from federal agencies and from private sector data users in GovLab's Open Data 500 project, said Joel Gurin, senior advisor at the GovLab and director of the Open Data 500 project. The project bills itself as the "the first comprehensive study of US companies that use open government data to generate new business and develop new products and services."
[The Obama administration has set the right goals with its Open Data Policy, but agencies need to do more to liberate their data. Here are six suggestions: How Government Can Make Open Data Work.]
As part of the announcement, GovLab also unveiled a new version of its Open Data 500 website Tuesday, which lists all 500 firms and shows how companies in 16 industries are taking advantage of openly available government data.
The Obama administration in May 2013 issued a new Open Data Policy and Executive Order, making open data the default state for agencies. The policy directed agencies to treat the information they generate as a national asset and make it available for the public to consume in machine-readable formats. The White House and federal agencies have also staged a series of "Datapalooza" events, showcasing how private sector firms, such as iTriage, OPower, and BillGuard, are capitalizing on government data.

But the dialogue has generally been one-sided, according to Gurin, who led the Federal Communications Commission's Consumer and Governmental Affairs Bureau from 2009-2012 and chaired the White House Task Force on Smart Disclosure.
"Agencies would say, 'We have a dataset; see if you can do something with it,' and companies would come back with potential applications," he told InformationWeek. But agencies rarely engaged directly with data users and developers to understand the broader needs in the market and how agency data could be put to greater use.
Gurin calls the Open Data Policy and its presumption of openness by default "a revolutionary idea." But the policy also creates headaches for agencies, which must now inventory their enterprise datasets and eventually make permissible datasets available to the public, subject to privacy and security requirements.
"It's a massive task," said Gurin. He believes that the roundtables will help agencies prioritize that effort by helping to identify the "10% of the data that has interest to 90% of the users."

Number of Open Data 500 firms, by sector, using open government data.
Commerce Department Under Secretary for Economic Affairs Mark Doms was the first to sign up for the roundtables, and he lent support for the idea by joining Gurin to announce the roundtable initiative Tuesday. "We have a long history of producing data," Doms said, "but we want to talk about how customers can use the data" to make their lives better.
"There are 90,000 state and local governments across the US and 7 million business employers that could or should be using data" coming out of the Commerce Department, he added. The Commerce Department oversees the US Census Bureau, the National Oceanic and Atmospheric Administration (NOAA), US Patent and Trademark Office, Bureau of Economic Analysis, and International Trade Administration, among other bureaus.
Gurin said the roundtables would give agencies direct feedback on the quality and usability of their datasets and allow for a free exchange of information, while respecting the needs of businesses for confidentiality. While the mechanics of the meetings are still be worked out, Gurin envisions the roundtables providing public reports on the results of each meeting.
Our InformationWeek Elite 100 issue -- our 26th ranking of technology innovators -- shines a spotlight on businesses that are succeeding because of their digital strategies. We take a close at look at the top five companies in this year's ranking and the eight winners of our Business Innovation awards, and offer 20 great ideas that you can use in your company. We also provide a ranked list of our Elite 100 innovators. Read our InformationWeek Elite 100 issue today.
Never Miss a Beat: Get a snapshot of the issues affecting the IT industry straight to your inbox.
You May Also Like
---