Gaylord Hotels Taps Text Mining to Boost Guest Satisfaction
Gaylord Hotels Taps Text Mining to Boost Guest Satisfaction
How can you quickly make sense of text-based comments on thousands of customer surveys? Text analytics helped this mega-hotelier uncover hidden obstacles to customer loyalty. If the deployment at Gaylord Hotels is any indication, text analytics has emerged from the rarified domain of military intelligence and life sciences research and is gaining mainstream business use. With 1,400- and 1,500-room hotels in Orlando and Dallas and its well-known, 2,800-room mega hotel at the Grand Ole Opry in Nashville, Gaylord needed a better, faster way to "read" customer satisfaction surveys. Within six months (from pilot to production rollout), Gaylord replaced a slow, third-party service with an in-house analytics app that delivers overnight results through guest satisfaction dashboards and ad hoc reports.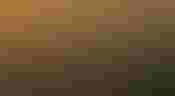 Gaylord Opryland Hotel

Gaylord's pursuit of text mining began in late 2006 when executive Tony Bodoh investigated analytics as a way to scan thousand of RFPs and contracts to get a better sense of what meeting planners were looking for. When Bodoh was promoted to Manager of Operations Analysis in April 2007, he pushed for an even broader deployment.
"We were evaluating text analytics vendors when I took over guest satisfaction, and I quickly realized that the technology presented a big opportunity," he explains."By late June we signed a contract with Clarbridge to help us with a pilot project to examine two-and-a-half years' worth of guest satisfaction comments."
Some 90,000 hotel guests had completed the post-visit, Web-based poll since 2005, but Gaylord had only a primitive sense of the verbatim comments. The goal of the pilot project, which began in July and was completed by late September, was to use Clarabridge's content mining platform to automatically detect the sentiment of free-form comments and correlate them with structured responses on customer satisfaction.
"We previously had a third-party firm reading and categorizing comments about problems and keeping track with tick sheets, but we focused only on which categories received the most comments," Bodoh explains. "With text analytics, we were able to tie comments to structured one-to-five satisfaction rankings, and we quickly discovered that our biggest problems were not necessarily related to the most common compliants."
As an example, comments associated with "noise in the guest rooms" weren't the most common problem, "but we didn't realize that was so tied to 'wouldn't return or wouldn't recommend' from a loyalty perspective," says Bodoh.
These results were immediately shared with the general managers and senior staff of each hotel, and it wasn't long before the pilot app was put on a fast track for a production rollout (completed by January).
Faster time-to-analysis has been one of the biggest benefits of the text analytics app. It used to take Gaylord's service firm up to eight weeks to report aggregated monthly results. All Gaylord guests receive an e-mail link within 24 hours of their stay, and some 80,000 surveys were completed last year, for an average of about 220 per day. Surveys results are now collected and automatically analyzed on a nightly basis. Senior managers at each hotel now regularly review customer satisfaction dashboards for their property and they also have access to pre-built reports. The Rooms, Housekeeping, Food and Beverage, and Engineering departments at each property can track trends by week, month and quarter to monitor performance and gauge the impact of process improvements.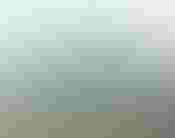 Gaylord National Hotel and Convention Center

"We've looked at some of the issues around our check-in processes, and within weeks we saw some success tied to improvements made as a result of some of the questions raised by guests," says Bodoh.
Next on the agenda, Bodoh's team is adding the new Gaylord National property in Washington D.C. to the guest satisfaction application, and a separate application is being developed for meeting planners, as groups accounts for some 80 percent of Gaylord's overall business.
Text analytics has replaced the third-party service provider, which had employed four clerks to read and categorize surveys nonstop. Cost savings along will pay for the investment within four years, says Bodoh, but he adds that the real return will be in making an impact on customer satisfaction.
"If we can move our loyalty scores up with our guests, the repeat visits will substantially improve the value of our hotels and bring massive returns," he explains. "We didn't go into this project projecting returns. We simply saw it as a requirement of doing business in the hotel industry today."
Never Miss a Beat: Get a snapshot of the issues affecting the IT industry straight to your inbox.
You May Also Like
---