GetInsured Wants To Be Cloud Provider To State Exchanges
GetInsured Wants To Be Cloud Provider To State Exchanges
Website provides cloud back-end for New Mexico health insurance exchange and software for California insurance marketplace, with hopes to expand.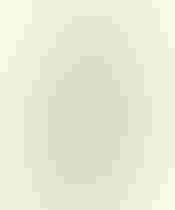 Healthcare Robotics: Patently Incredible Inventions
Healthcare Robotics: Patently Incredible Inventions(click image for larger view and for slideshow)
If states like California and New Mexico have success with the launch of their health insurance marketplaces on Tuesday, GetInsured.com will be able to claim a share of the credit.
California's CoveredCA portal is based in part on software obtained from GetInsured, which operates a private health insurance exchange that markets directly to consumers. The state's prime contractor, Accenture, has customized and adapted that software to meet the state's needs, and GetInsured has also been providing updates to order.
In New Mexico, which made a late decision to pursue setting up a state-based health insurance exchange, GetInsured is acting as a cloud services provider, delivering one component of the exchange: A service to assist small businesses who want to provide their employees with access to private insurance.
For now, New Mexico is defaulting to offering an exchange operated by the federal government for use by individuals, although the plan is to take control of that also at the state level, with GetInsured positioned to pick up that additional business. Mississippi, which has so far refused to play any active role in fielding these Obamacare marketplaces, is also talking with GetInsured as a cloud provider that would allow it to deliver something relatively quickly.
[ Are hospitals ready for Obamacare? Read State Insurance Exchanges: Hospital IT's Next Challenge. ]
"We've brought the whole concept of SaaS to health insurance exchanges," CEO Chini Krishnan said, referring to the software-as-a-service model of cloud software delivery pioneered by companies like Salesforce.com. Because California was one of the first states to commit to creating a health insurance exchange, GetInsured's contract with the state was based on delivering binary software, he said. "Since then, the insight and learnings we have had have convinced us that SaaS was the way to go."
The cloud approach particularly paid off for New Mexico's service for small businesses, Krishnan said. "The contract was awarded less than four and a half months ago, and already the state is live. That's the advantage of having the assets, having cooked software ready to deploy," he said.
"Our company was really founded to provide an Expedia-like experience for shopping for healthcare," Krishan said. To book a flight online, you can say you want to travel from San Francisco to Miami on a morning flight, non-stop, and get back a list of options. In health insurance, the equivalent is asking for a plan that includes your current doctor, with a deductible under $200 and a premium of less than $400 per month. "That's the thing we founded the company to solve, and it turns out to be a non-trivial problem."
Under the Affordable Care Act, a.k.a. Obamacare, every U.S. citizen who lacks healthcare is supposed to have an opportunity to purchase it starting Oct. 1 under terms of guaranteed coverage, with no denials or inflation of rates for preexisting medical conditions. Now that everyone has the opportunity to obtain insurance, those who fail to do so will be subject to tax penalties, as part of a system designed to compel the young and healthy to participate in the system, compensating for the insurance risks of the old and sick.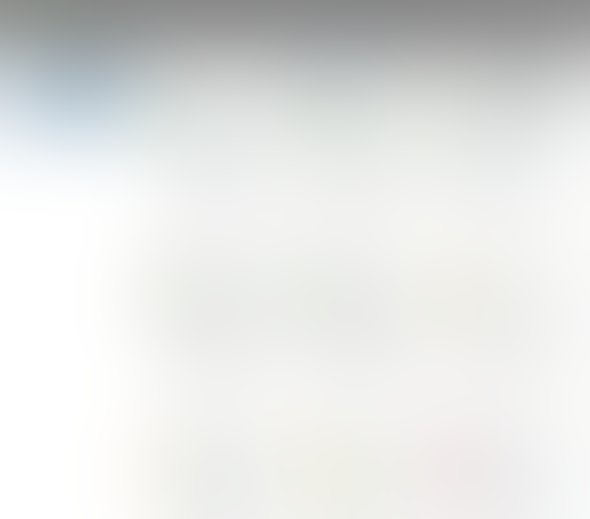 GetInsured
GetInsured.com markets directly to consumers, in addition to powering state exchanges.
Providing an online shopping experience is only one component of setting up an exchange, and the overall success of these programs might depend just as much on call centers and social service agencies helping consumers understand what their options are. Still, the information technology challenges of coordinating with hundreds of insurers, confirming eligibility and calculating discounts are immense. We already know Tuesday's launch will be marred by glitches and functions that aren't working yet. In fact, the Small Business Health Options Program (SHOP) that New Mexico is ready to launch using GetInsured's software is one of the pieces the federal government now says will not go live on the exchanges it is facilitating until November. Through that program, businesses with fewer than 50 employees can select an assortment of plans to offer to their employees and decide how much they are willing to pay toward coverage, rather than creating a traditional employer-sponsored health plan.
New Mexico can be confident that its SHOP program will launch on schedule because it's already had a "soft launch" to about 100 small businesses that have been testing it, said Deane Waldman, a physician and board member of the New Mexico Health Insurance Exchange (NMHIX). Waldman is a harsh critic of Obamacare who nevertheless sees an opportunity to do something positive for his state through NMHIX.
"What we're doing or trying to do with NMHIX is bring as much of market forces as we can into our exchange," Waldman said. Adapting an existing private health insurance exchange such as GetInsured to meet the state's needs was consistent with that philosophy, he said. "That's part of the reason we liked them -- they're out in the commercial world and dammit we should be able to leverage their success in the commercial world."
President Obama certainly promotes the program as using free market forces to drive down the cost of health insurance, Waldman said, but the program meddles too much with the market for his taste, while "spending money the U.S. can't afford" on health insurance subsidies.
Waldman was appointed to NMHIX, a quasi-public agency, by Gov. Susana Martinez, a Republican who has bucked the trend in her party by also agreeing to an expansion of Medicaid under ACA. Regardless of politics, if an exchange system is going to be implemented, it makes sense for the state to capture a share of the jobs that will be created to serve the exchanges and to address local concerns like the need of 14 different Native American tribes that will be eligible for services, Waldman said.
"If we just left them to the feds, I think they'd be lost in the shuffle." Together with the Medicaid expansion, the result will be "a large influx of dollars into the state, which will be good for New Mexico, even though I personally think it's bad for our country."
In Mississippi, insurance commissioner Mike Chaney is trying to establish at least a SHOP exchange for businesses in partnership with GetInsured, even though Gov. Phil Bryant, a fellow Republican, has blocked all efforts to establish a state exchange for individuals. With 36 states currently getting some or all of the online services to support their exchanges from the federal government, there likely will be a second wave of implementations at the state level, said Jordan Battani, managing director of a healthcare IT research group at the global consulting firm CSC called the Global Institute for Emerging Healthcare Practices. "One of the anomalies of the way this has unfolded is that many of the states you would reasonably expect to be more likely to want to control things close to home -- a lot of those states are in the federal exchange," she said.
That is, in many cases it's the right-leaning states that have wound up ceding control to the federal government by default because they opposed the entire concept of Obamacare and were trying to get it repealed. While that fight continues in today's budget battles in Congress and factors into a looming government shutdown, the law has withstood repeated legislative challenges and a review by the U.S. Supreme Court. If conservative states are ultimately forced to accept the introduction of the health insurance exchanges as a reality, "it's a pretty good bet those states would prefer local control and are likely to try to move to controlling their own exchange," Battani said.
Some of the momentum for that change will depend on how well or how poorly the federal exchange system manages to address the needs of all the states it serves, she said.
That's where Krishnan sees an opportunity. "The states that aren't doing anything by themselves are by default in the federal systems. But many of those states are at a point where they're realizing it would be much better to run these at a state level." For one thing, they often need to connect to other state systems, he said.
California is different because the state made an early commitment to produce a high-quality exchange for its citizens. GetInsured is less directly involved in the operations of that exchange, but it has been delivering software updates to meet the state's requirements.
What GetInsured offers is an online insurance shopping experience already integrated with the systems of major carriers and tested through experience with consumers. It is also one of a handful of private brokers who have agreements with the federal government to access the same federal data hub that states will use to determine eligibility for federal programs and tax subsidies. The California exchange uses the GetInsured software engine as a building block, but the shopping experience is different.
In addition to acting as a technology supplier to states, GetInsured will continue to grow its private exchange business, which should also see more opportunity, Krishnan said. Far from putting private exchanges out of business, Obamacare is changing the rules in ways that make it easier for them to do business, such as preventing insurers from denying coverage to consumers or inflating rates because of preexisting conditions.
Although GetInsured will be competing with government-operated exchanges on some level, it has the opportunity to sell the same insurance products at the same prices, under the same terms -- which will be good for business if it can at the same time offer a better consumer experience, he said. For a comparison, he suggests tax preparation, where a do-it-yourself model is available to all consumers, who can download forms from the IRS for free -- yet that leaves plenty of room for a "robust market" for tax preparation software and services.
Making the process of shopping for health insurance as simple as possible is challenging, he noted, and "while I don't want to say we're a generation ahead, we're a couple of laps ahead."
The federal government has tried to simplify things by grouping insurance plans into a set of tiers with standardized characteristics -- bronze, silver, gold, and platinum plans. Going back to the online flight booking analogy, this is a little like the first class, business class, and cabin distinctions that give consumers an idea of what they're paying for. "It's an extremely useful metaphor," Krishnan said, and anything to simplify the process is welcome. "We've found that health insurance is arguably the most complex consumer purchase there is." Yet it needs to be further personalized because consumers also want to know "whether a plan includes their kid's pediatrician and covers their Lipitor, not just whether it's gold or silver."
In a demo conducted by Akins Van Horne, GetInsured.com's user interface product leader, those metallic tier classifications weren't displayed terribly prominently in the company's own insurance marketplace, although they're shown on the detail screen for each plans and users can filter search results to show just the silver plans. Instead, the user experience revolves around a questionnaire that asks consumers for their family size and needs, along with details like how many medications they take, and tries to present the best matches for those requirements. "It's more in tune with their needs, as opposed to how the plans are structured," Horne said.
The version of the software GetInsured is delivering for New Mexico and plans to provide other states is not identical, although it builds on some of the same elements. One of the company's main challenges will be recruiting people to support a customized, private cloud environment for each state based on Java software, VMware virtualization, EMC storage, Cisco networking and Oracle databases in multiple clusters, with fail-over redundancy to a second data center. Midway through our conversation, Krishnan asked that any InformationWeek readers interested in lending their skills to that effort write to the Palo Alto-based company at [email protected]. If things play out the way he hopes, GetInsured will need your help.
Follow David F. Carr on Twitter @davidfcarr or Google+. His book Social Collaboration For Dummies is scheduled for release in October 2013.
Never Miss a Beat: Get a snapshot of the issues affecting the IT industry straight to your inbox.
You May Also Like
---