H-1B Visa Application Numbers Hit Record High
H-1B Visa Application Numbers Hit Record High
Demand for H-1B visas has reached a record high, with employers outstripping the available allotment of visas for the fourth consecutive year within five business days.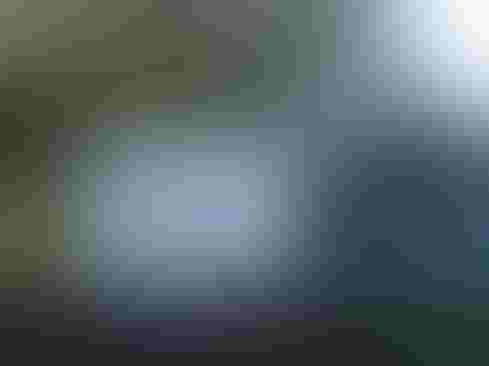 <p align="left">(Image: <a href="http://commons.wikimedia.org/wiki/File:U.S._Citizenship_and_Immigration_Service.jpg" target="_blank">Gulbenk</a> via Wikimedia Commons)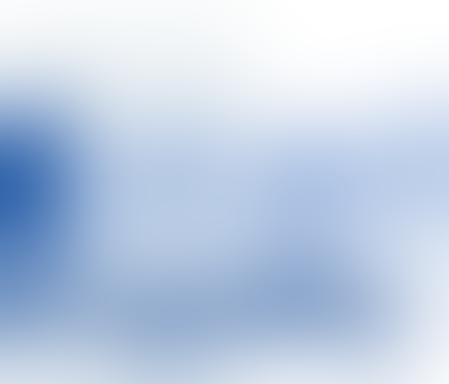 10 Top Tech Companies Poised For Massive Layoffs
10 Top Tech Companies Poised For Massive Layoffs (Click image for larger view and slideshow.)
H-1B visa demand outstripped the available allotment limit within five days for the fourth consecutive year and hit a record for the number of applications submitted.
Employers and outsourcing companies submitted a total of 236,000 H-1B visa petitions for fiscal 2017, according to figures released Tuesday by the US Citizenship and Immigration Services (USCIS). That figure was up slightly from last year's record 233,000 petitions.  
The USCIS accepted applications beginning April 1, before reaching the federally mandated cap at the conclusion of the process on April 7. From the 236,000 applications received, the USCIS then used a computer-generated random selection process to select 20,000 H-1B petitions under the advanced degree exemption and 65,000 H-1B general applications, resulting in 85,000 H-1B visas granted.
Outsourcing companies tend to be the ones that receive the most H-1B visas. In fiscal 2015, according to data obtained by InformationWeek from the USCIS under the Freedom of Information Act, six of the top eight H-1B employers were outsourcing companies. Cognizant Technology Solutions, an outsourcing company, received the largest number of H-1B petitions from the USCIS, with 15,680 visas approved.
Overall, the top eight H-1B employers snagged a total of 49,539 H-1B visas out of the 85,000 available in fiscal 2015. That's 58% of the total number of visas available during that year, according to the data InformationWeek reviewed.
"The business model of the top H-1B employers, like Cognizant, depend critically on H-1Bs. Those companies say so in their financial disclosures filed with the Securities and Exchange Commission," Ron Hira, an associate professor of political science at Howard University, told InformationWeek.
"They have hundreds of thousands of those workers in low-cost countries like India. So, it's much easier for them to flood the H-1B application pool. If they want 7,000 new H-1B workers for FY17, they can easily file 21,000 H-1B applications with the expectation that only one in three are approved. It matters very little which particular 7,000 of the 21,000 workers are approved, as long as they get their numbers.
"Why can they rely on interchangeable H-1B workers? The H-1B workers they are bringing in have ordinary skills, and the employers can force American workers to perform 'knowledge transfer' to skill up the underskilled H-1B workers," Hira added.
Controversy has increasingly surrounded the issuance of H-1B visas. Technology companies, which represent the primary force in calling for raising the H-1B cap of 85,000 visas, have repeatedly complained that there are not enough skilled tech workers to fill the industry's available jobs. Other organizations, and professors as well, cite the H-1B visa process as a way for companies to obtain cheap labor and rob Americans of jobs.
The issue has also made it into presidential race, with some current and former candidates calling for raising the limit, while others have put forth bills to curb it.
"H-1B workers have never been discussed in the presidential election before. It's only been immigration issues," Hira told InformationWeek in a previous interview. He said the topic has gotten attention during debates, because this is the first time candidates have had active H-1B related bills during an election year.
Former Secretary of State Hillary Clinton also supports raising the limit on H-1B visas beyond its current 65,000 cap, while Senator Ted Cruz has proposed a reform bill. Senator Bernie Sanders is calling for an investigation into possible abuses of the H-1B visa program, a stance shared by Donald Trump, who has also outlined ways restrict H-1B visas.

Create a culture where technology advances truly empower your business. Attend the Leadership Track at Interop Las Vegas, May 2-6. Register now!
Global immigration services provider VISANOW is among the companies calling for raising the H-1B visa cap.
"This year's 1% increase in (petition applications) the USCIS received, compared to last year's 35% year-over-year increase, isn't an indication of waning demand, but rather reflective of what we heard from certain companies -- that many of them are giving up hope on the program after years of being turned away," Dick Burke, chief executive officer of immigration services provider VISANOW, said in a statement.
On the other side of the argument, Kim Berry, president of the Programmers Guild, a professional society of programmers, said in an email interview, "The high demand for H-1B shows that Congress has failed to reform the flawed H-1B program, allowing it to be still used as a means of importing cheap, entry-level-skilled labor."
He added that, for the past decade the Programmers Guild has advocated that USCIS abolish the random selection, or "lottery," system with a system that gives preference to top skilled candidates by approving applications with the highest salaries first. "This would assure that all PhD genetic-researcher H-1Bs are approved, while leaving the entry-level accounting and coding jobs for new U.S. STEM grads," Berry said.

Never Miss a Beat: Get a snapshot of the issues affecting the IT industry straight to your inbox.
You May Also Like
---